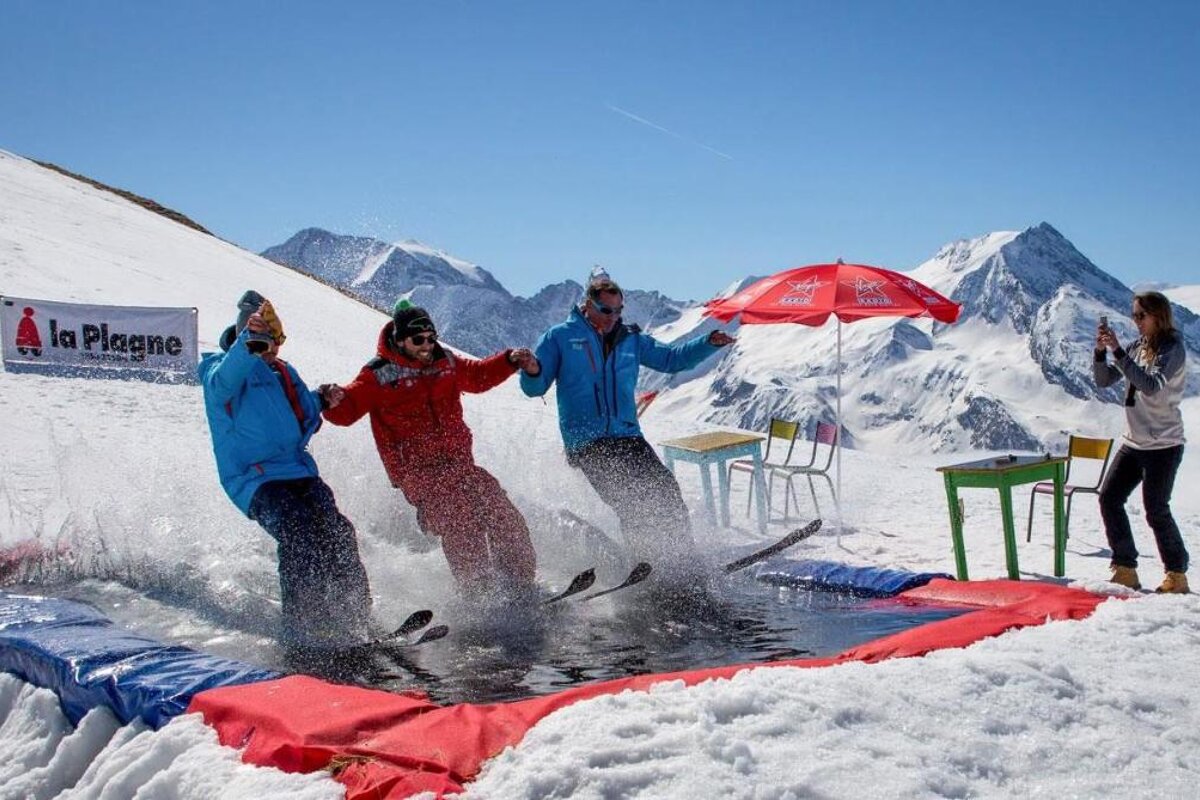 Come Spring skiing in La Plagne
Some of the best skiing is yet to come
As summer slowly creeps up from the valleys and the seasons transform before our eyes, you could be forgiven for thinking that spring riding might be a fruitless affair. On the contrary, end of season brings some of the best conditions of the year with frequent wall-to-wall sunny days and great spring snow underfoot.
Together with its neighbour, Les Arcs, La Plagne is one of the few resorts in the Alps where spring doesn't signal the end. 70% of the terrain in this resort is above the 2000m mark, guaranteeing good snow even late in the year. We still have another a full of month riding left here (closing date April 27th) and, even once the lifts close, there will still be abundant snow covering most of the mountain. Summer may well be knocking at the door but the season is far from over in a resort with such a high proportion of terrain between 2000m-3000m.
If you're in any doubt why spring in La Plagne rules, read on to learn why this really is one of the most magical times of the season.