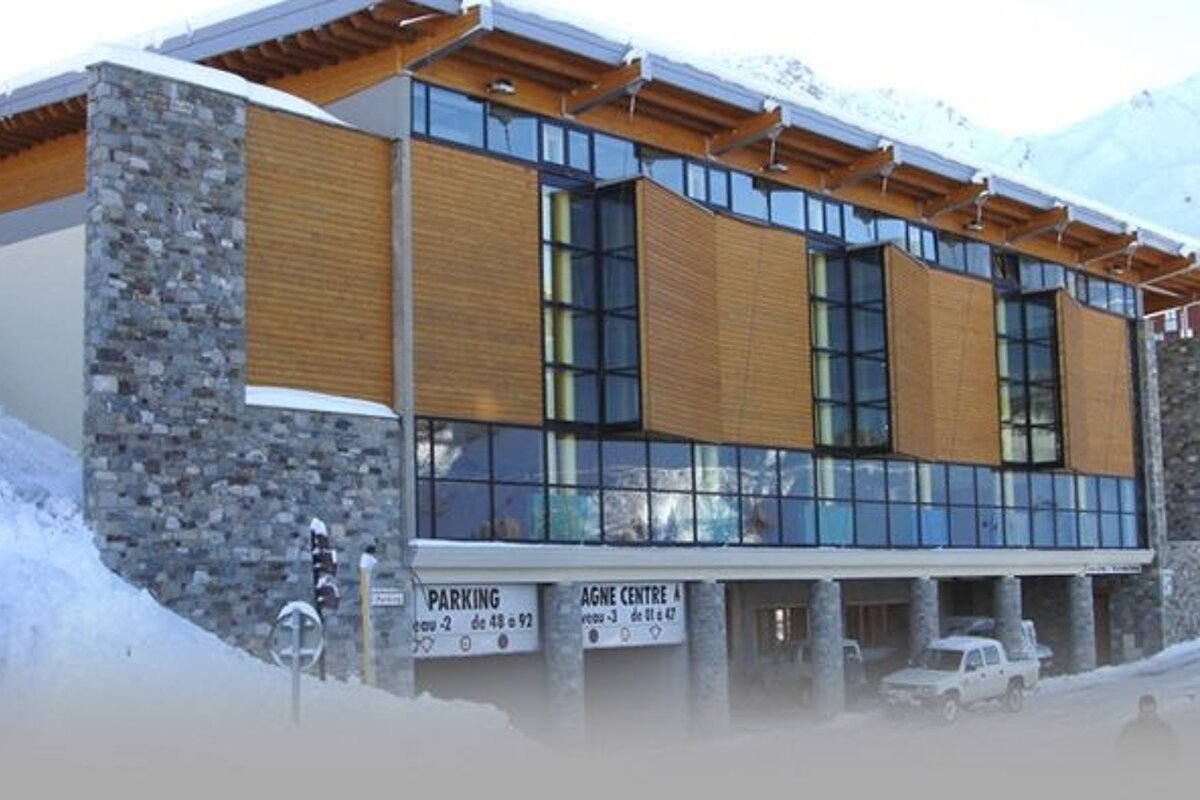 Salle Omnisports, Plagne Centre
Gym, sports hall, climbing wall and fitness room
The main gym has a stepper, bike, rowing machine and costs 6€/session, 25€ for 5 or 45€ for 10. You must be 18 years or over to use the gym.
They also have a climbing wall, a sports hall, 2 function rooms and a library. You can play badminton, short tennis, volleyball, handball & basketball in the main sports hall.
Opening times vary throughout the year so best to call in advance and find out when they are open.
Watch out for
Equipment is NOT provided at the climbing wall. You must bring your own.
Directions
Its location makes it particularly easy to access regardless of where you are staying: situated in the heart of Plagne Centre, near the shops, just steps from one of the free shuttle stops.
Contact
Address
PLACE PERRIÈRE LA PLAGNE
73210
Location
La Plagne - Centre, La Plagne