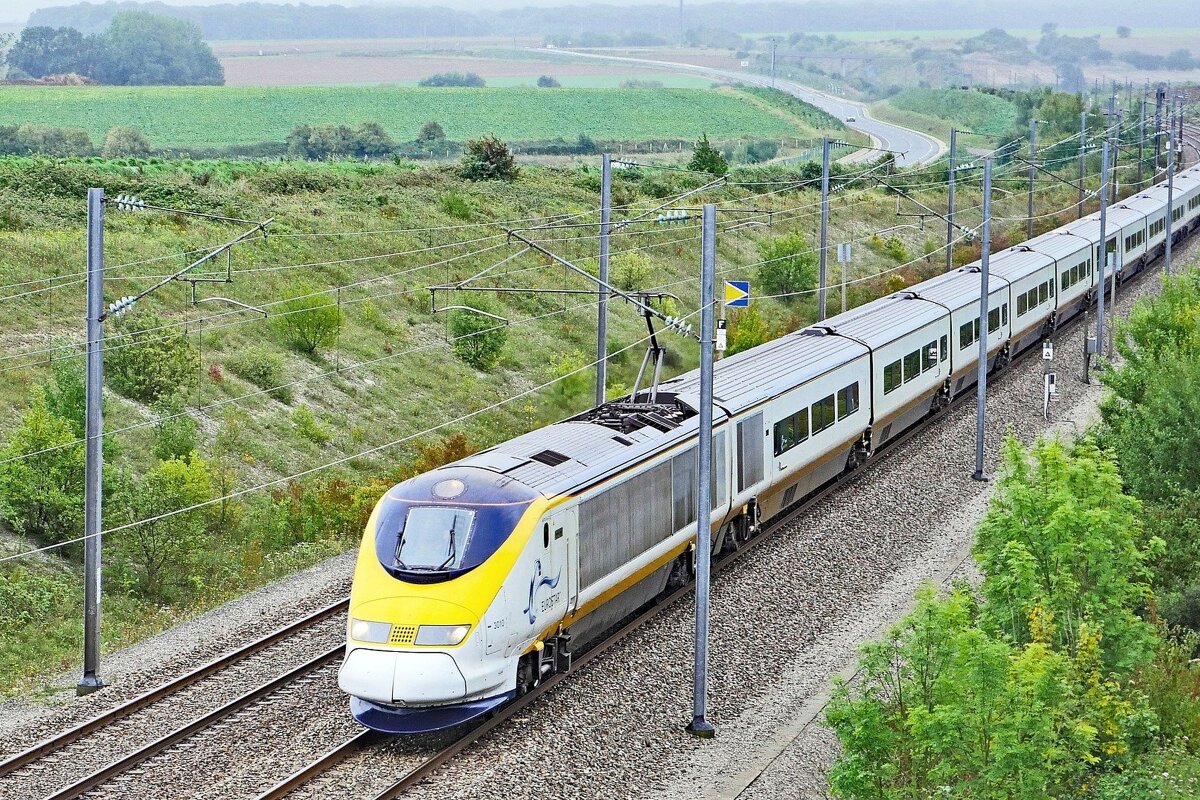 How to Get to La Plagne
Discover the top ways to get to La Plagne
It's really easy to get to La Plagne because it's located just 200km from Geneva International airport. But, flying isn't your only option, you can always drive here and there are trains and coaches that come here too.
Whilst there's more than one route option to consider, there's no ignoring the environmental cost of a ski holiday. The means by which you travel to your holiday contributes around 50-70% of its carbon footprint, and with global warming and melting glaciers making the headlines daily, when figuring out what's 'best' for you, you may wish to also consider what's best for the environment.
Let us help you figure it out with our complete guide for getting to La Plagne.
Plane: Flying to the Alps generates nearly seven times as much carbon than travelling by train
Train: France's electrified rail network has one of the world's lowest carbon footprints
Driving: Travelling by car with four to five people can make a significant difference in CO2 output in comparison to flying
Best ways to get to La Plagne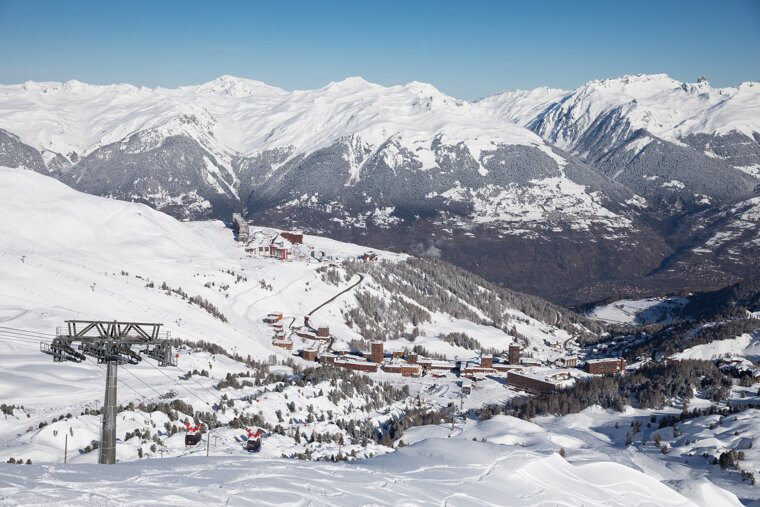 La Plagne is located in southeast France, in the department of Savoie, part of the Rhône-Alpes region. It sits at the heart of Paradiski, one of the largest and highest mountain resorts in Europe with 450km of runs across the Vanoise massif, in the Tarentaise Valley.
What's the best way to get to La Plagne?
Whilst there's no denying the convenience of flying, we would encourage you to at least consider the alternatives. We're not going to give you just one route to resort, and below you'll find what we think are the main pros and cons:
How to get to La Plagne
Pros
Cons
Flight & Transfer
Fastest
Environmental cost
Train
Eco-friendly
Comfort
Slow-ish
Connections
Drive
Convenience
Time consuming
Polluting
Coach / Bus
Price
Time consuming
Less comfort (if overnight)
Flying and Airport transfer
The fastest way to get to La Plagne is to fly to Geneva and then get an airport transfer.
Pros:
Fast – You just can't beat flying for pure speed. Airport transfers are the fastest way to reach the ski area – you'll be at your accommodation's doorstep in 2h30.
Cons:
Carbon footprint – To be honest, we should all feel bad about flying these days. There are numerous ways to off-set your carbon, and increasingly transfer companies are putting on larger vehicles and hybrid/electric transfer vehicles are becoming a common sight on Alpine roads.
Train to Bourg St Maurice
Ski trains from London and high-speed TGV trains from Paris stop at Bourg St Maurice, about one hour from La Plagne.
Pros:
Eco-friendly – Carbon footprint can be reduced by as much as 90% when travelling by train.
Comfortable – Trains also have generous legroom, allowing you to relax and enjoy the ever-changing scenery, and even take a stroll along the aisles or visit the onboard café.
Cons:
Speed – Takes longer than flying. However, the transfer time from Bourg St Maurice is much shorter so you'll catch up time, plus you won't have to wait at the airport.
Driving
The extensive network of European motorways makes it easy to come to La Plagne by car.
Pros:
Convenience – No luggage restrictions, you can bring what you want from home, ideal when self-catering, plus you'll have a car in resort and can easily visit neighbouring ski areas.
Cons:
Time-consuming – It can take quite a long time to reach the Alps and depending on where you're coming from you may wish to split your journey into more than one day.
Pollution – As an area that suffers from high levels of air pollution, you should consider the impact of your car's emissions on the environment.
Challenging conditions – Your vehicle will need to be equipped to drive on snow and/or in inclement weather. From 1st November until 31st March, it is mandatory to have snow chains in the boot of your car or winter tyres fitted.
Parking – Getting a parking space in resort or at the foot of the slopes can be difficult during peak seasons.
Coach / Long-distance bus
Probably the least popular option, it is possible to get to [resort] on a coach or long-distance bus.
Pros:
Price – Usually the cheapest alternative.
Environment – Coaches are more environmentally friendly than flying, releasing seven times less CO2 per person.
Sociable – Buses can be quite sociable, so you may make new friends before you set foot on the slopes.
Cons:
Less comfortable – Buses aren't the most comfortable places to sleep, so you'll likely be quite tired when you reach the pistes.
Time-consuming – Depending on which city you are travelling from, it can take up to 20 hours to reach [resort].
Flying to La Plagne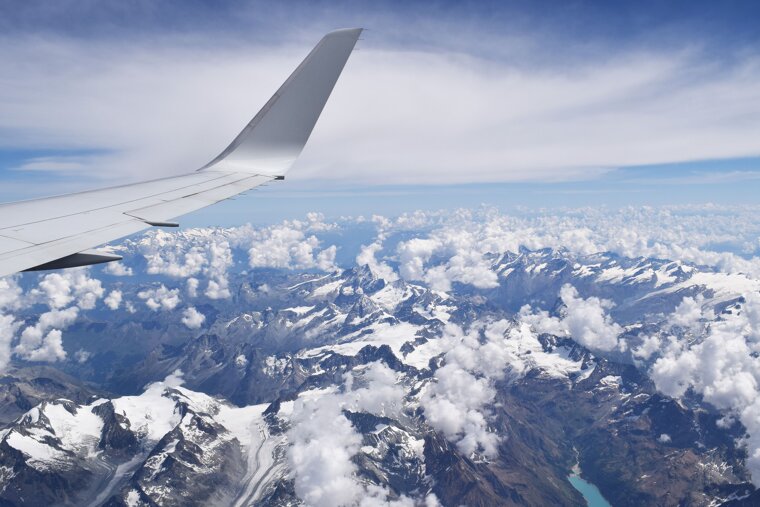 Flying is undoubtedly the more convenient way to travel to La Plagne – it's faster, easier and sometimes cheaper than any other means of transport. However, there's no denying the environmental cost is huge.
Which airports are near La Plagne?
Geneva is the most convenient airport to fly to for La Plagne. It offers frequent flights to and from many European destinations, including cities all around the UK, as well as capital cities from across the world. Flight times to Geneva airport from most cities in Europe are under two hours, with London just 1h40away and Paris even closer, at 1h10. Bear in mind that some flight options will only be available during the high season with frequency increasing during the peak holiday periods.
At a glance, these are the main travel hubs for La Plagne. Times and distances are approximate and can be affected by snow, bad weather or peak holiday times:
Nearest Airports to La Plagne | Times & Distances

Geneva Airport
200km
2h30
Grenoble Airport
180km
2h30
Lyon Airport
195km
2h30
Chambery Airport
118km
1h45
Getting from the airport to La Plagne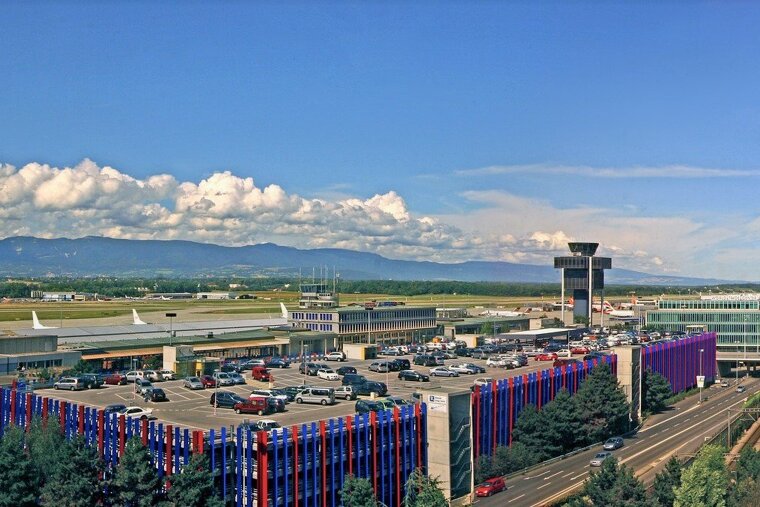 There are several ways to make the trip, including airport transfers, regular buses and even trains.
How do you get to La Plagne?
From Chambery airport
Chambery is the nearest airport to La Plagne with a transfer time of 1h45. Private transfers run from Chambery airport to La Plagne throughout the season. There are also regular buses connecting Chambery airport and Aime on weekends during the winter season. The bus transfer time from Chambery to Aime is around two hours. From Aime, local buses will take you to all the La Plagne villages.
From Geneva airport
Book an airport transfer. The transfer time is around 2h30, but will be longer on snowy days and in peak weeks, such as Christmas, New Year, school holidays and Easter. Learn more on our Transfers Guide page.
From Grenoble airport
There are private airport transfers running throughout the season. The bus transfer time from Grenoble to Aime is around 2h30. From Aime, there are local buses to all the La Plagne villages (for more information on how to get from Aime to La Plagne, see our guide on how to get to La Plagne by train).
From Lyon airport
Private transfers run throughout the season. There are also regular buses connecting Lyon airport and Aime every weekend during the winter. The bus transfer time is around 3h. From Aime, hop on a local bus to La Plagne.
Trains to La Plagne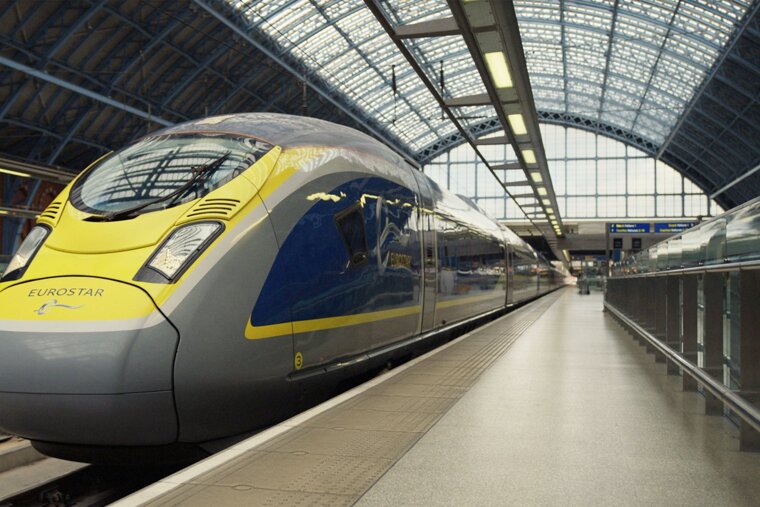 It's really easy to get to La Plagne by train in the winter. Even if they may sometimes take longer than flying, it's proven to be considerably more eco-friendly and it allows you to carry more luggage without additional charges, avoids long waiting times in airports, and certainly for a trip from London it doesn't take much longer when you take into account transfer times.
How do you get to La Plagne by train?
Aime is the closest train station to La Plagne, located 28km from the resort centre (around 45 minutes by bus). Regular high-speed trains to and from London (Ski train) and Paris (TGV) stop here. The total train travel time from London to La Plagne is around nine to eleven hours.
We've compiled a very comprehensive guide with everything you need to know to get to La Plagne by train.
Driving to La Plagne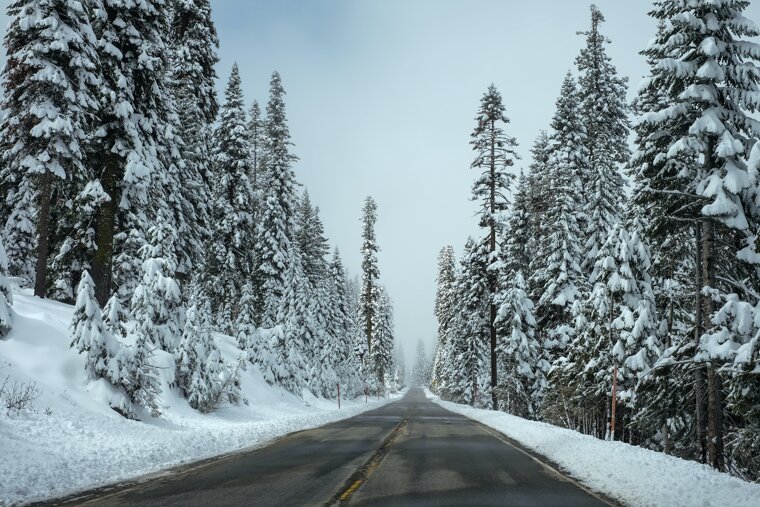 Bringing your own vehicle with you to La Plagne is a good choice if you want to have more flexibility once you're here, even if you don't really need a car in winter to get around resort thanks to the free shuttle buses.
How do you get from the UK to La Plagne by car?
It's not a short trip from the UK to La Plagne but it can be done in a day, depending on where you leave from. Most people driving from the UK to France will need to cross the English Channel from Dover to Calais, the nearest French town. The Calais to La Plagne driving time is around 9h30 for a distance of about 920km. The most direct route is via the French motorways A26, A5, A39, A31, A6 and A43.
You can cross to France from Folkestone to Calais by Eurotunnel in 35 minutes, or take a Channel ferry from Dover to Calais in around 90 minutes. We recommend you book your tickets in advance. There are also ferries from Portsmouth and Poole to Caen, Cherbourg and St. Malo, in the north of France, while from Hull you can travel by ferry to Zeebrugge in Belgium and then make your way down to La Plagne.
Another thing to take into consideration when bringing your car to La Plagne is that the road on the way up to resort from Aime, down the valley, is around 20km long (a 25-minute drive more or less) and quite winding in places. Even though snow clearers operate every day in winter, driving conditions can be challenging. For the winter season (from 1st November until 31st March), it is now mandatory to have snow chains in the boot of your car or winter tyres fitted, and local police carry out regular spot checks.
Read our Driving to La Plagne Guide and find more information on our Parking in La Plagne page once you've arrived.
Coaches & long-distance buses to La Plagne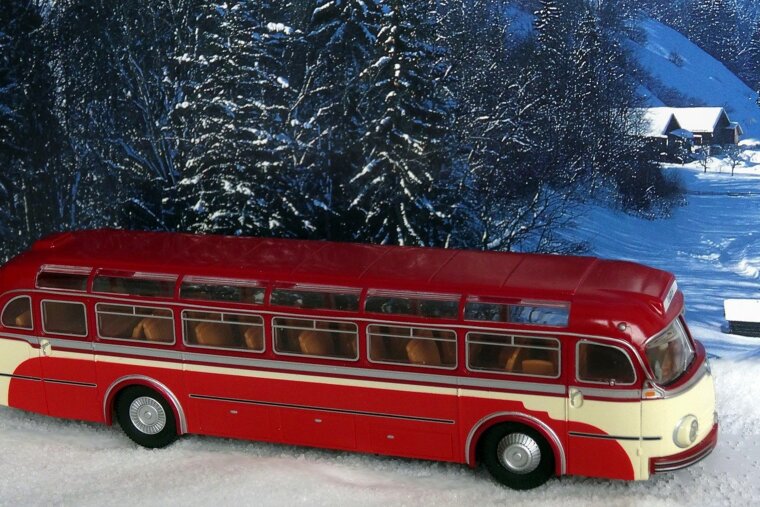 Getting to La Plagne by coach takes considerably longer than flying. However, it's also usually cheaper, making it a good option when travelling on a low budget. There are a number of international coach companies that travel between the largest cities in Europe and Lyon, Grenoble and Geneva, from where a bus or transfer will take you to La Plagne. These include FlixBus, Eurolines, BlaBlaBus and RegioJet.
Are there any regular coach services from the UK to La Plagne?
Yes. There are regular coach services from London Victoria Coach Station to Aime in the winter, stopping at Folkestone and operated by Snow Express. The London Victoria to La Plagne coach travel time is around 20 hours. These coaches run every week, leaving on Friday evening and returning on Saturday evening, travelling through the night to allow you to spend more time on the slopes.
Bringing your skis, snowboard or bike to La Plagne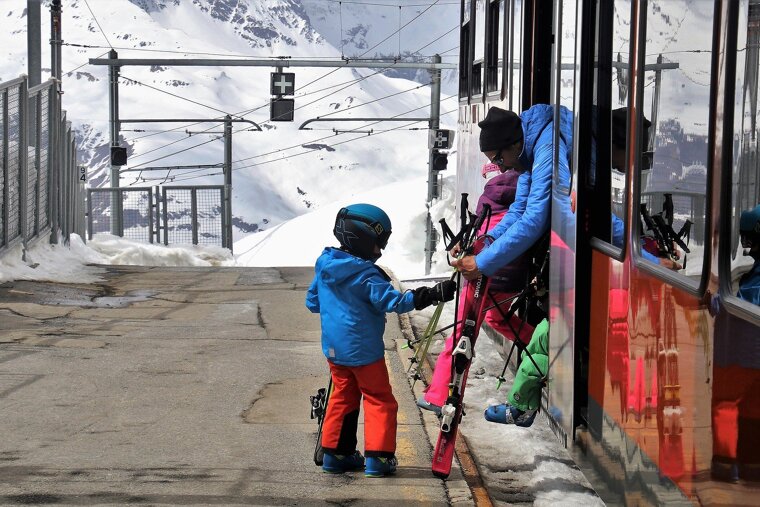 Airlines, trains and transfer companies are well versed in catering for customers who travel with their own sports equipment. Each company will have its own individual policy terms and conditions depending on the type of gear you are transporting so it's well worth checking the details in advance. Here's a snapshot of the different transport options and a guide to their restrictions:
Plane
Most airlines charge a fee for taking skis, snowboards, bikes, golf clubs, parachutes and mountaineering equipment on board, so check before you book. However, a few airlines, such as Swiss, will fly the first set of skis or snowboard for free. Also, make sure you pack your gear well and ensure it falls within the packaging guidelines specified by the carrier.
Train
On Eurostar trains you can take one pair of skis or one snowboard onboard for free with you, in addition to your standard two-bag luggage allowance. Skis are also allowed for free on TGV trains. Bikes can be transported on French trains, either in special luggage carriages or in passenger carriages when stored in a bike-specific carrying case, although fees may apply so check before you book.
Airport transfers
Transfer buses are usually well equipped to transport sports equipment, but it's always important to let them know exactly what you're bringing so that they can ensure they have sufficient capacity. Sports equipment may be subject to a surcharge, please ask when booking.