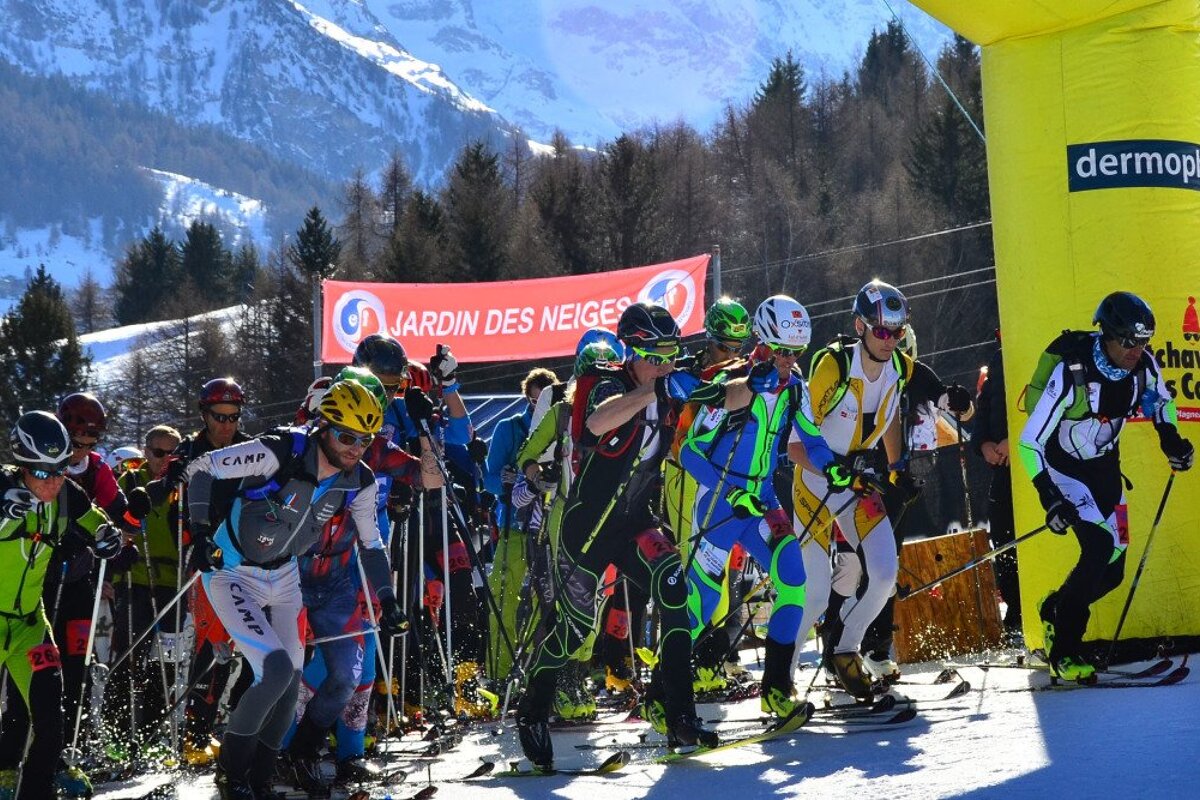 Les Diables Bleus & Triface ski touring races
Ski mountaineering races in Montchavin
These are two ski mountaineering races, one of which takes place on the old training route of the 7th Battalion of Chasseurs Alpins (aka the "Diables Bleus" or blue devils), the elite mountain infantry of the French Army.
The final two events in La Plagne's Rando Challenge take place this month and should make for a thrilling conclusion to this four-stage event which started back in January in Champagny-en-Vanoise.
The first of the two is the Les Diables Bleus and features an uphill battle on two courses rising either 450m or 1,000m up the mountain. This is no ordinary event as, after the gruelling climb, the competitors will also race down a challenging off-piste itinerary to the finishing line. The course follows the old track used by the seventh battalion of the Mountain Infantry – so most definitely a tough event and not one for the faint of heart.
The second which takes place a week later is the Triface event which has both competition and leisure versions and is made up of a sequence of three circuits that correspond to the ascent of three peaks around Plagne Centre: Grande Rochette, Verdons and Bécoin. If you are tired at the end of the first circuit, don't worry: stop and have a hot drink at the base camp in Plagne Centre and you will still be ranked. The more persistent can try to complete the three circuits and be among the finishers.
The overall winner of the five challenges will be crowned later at a prize-giving normally held in Plagne Centre, marking the conclusion of one of the toughest ski touring events in the world.
Click on the website button to register.
Watch this
Location