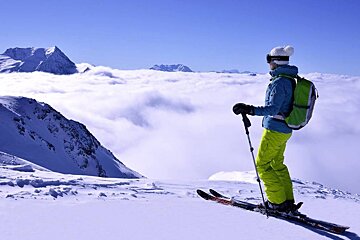 Why advanced skiers love La Plagne
La Plagne's reputation as one of the world's best is justified
Moguls fields, steep descents and tree-lined runs abound in La Plagne.
Any reputable guide to global skiing will make reference to the Paradiski region. It's one of the largest ski areas in Europe and the second largest linked ski domaine in the world.
Here are a few reasons why advanced skiers and snowboarders should pay La Plagne a visit.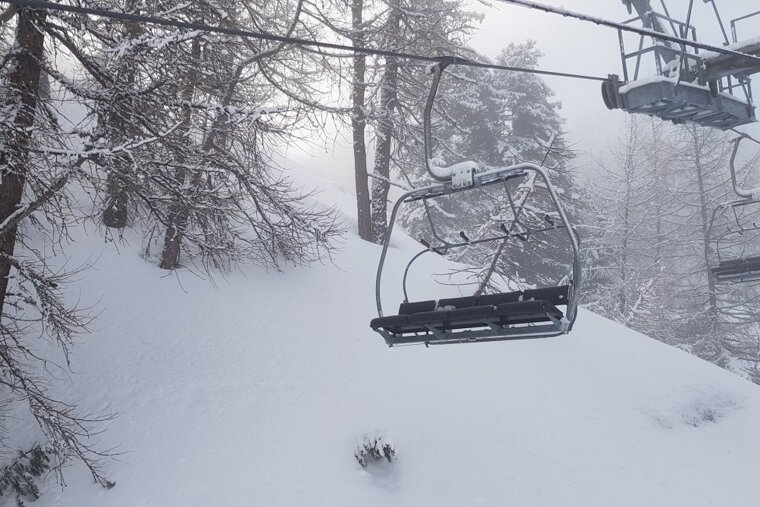 Reds and Blacks
Paradiski's huge sprawling area gifts riders access to a massive 425km of piste runs spread over the joined resorts of Les Arcs and La Plagne. Of this tally, La Plagne accounts for 225km. The best area for advanced skiers and snowboarders is the Bellecôte glacier. There are a couple of black runs graded 'natur', meaning they will remain unpisted throughout the season. Le Rochu and Bellecôte are worth trying out in any conditions, and the mogul field at the top of the Traversée chair can be seen for miles, the bumps are that big.
Mont de la Guerre is the longest red run in resort, and whilst over here try Kamikaze, a pretty steep red with numerous off-piste options either side in the right conditions.
Just above Aime la Plagne there are several black runs, and off the back of Grand Rochette and Le Verdons there are plenty of steep runs to enjoy.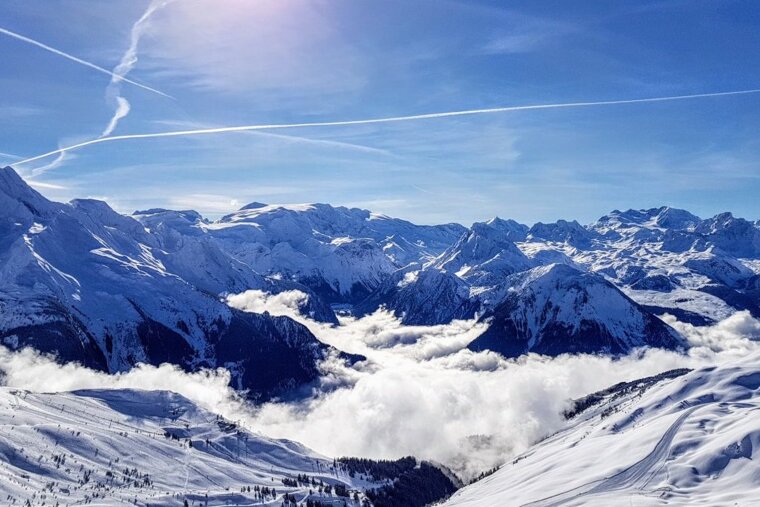 Going off-piste
The main area for off-piste is of course the Bellecôte glacier, and viewed from the Les Arcs side, the north face is a formidable sight. This massive ridgeline plunges into the valley that separates La Plagne from Les Arcs, marking the eastern edge of the resort. The Petit Face Nord is the 'easiest' and most accessible choice, and The Couloir Canadian involves a hike up, but make no mistake, however you tackle it, this thing is seriously steep, exposed and dangerous. Very large avalanches are common. If you're a good skier or snowboarder, these are the challenges you hunt out – the stuff that gives you a buzz and really tests your riding. If you are contemplating riding this beast, at the very least you need someone who knows what they're doing and where they're going. You also need to have faith in your own skiing or snowboarding ability as a fall here can be serious – if not deadly.
Off-piste skiing or snowboarding is different to piste skiing or snowboarding, and therefore needs a slightly different approach. It's definitely worth a lesson in 'off-piste' techniques if you're new to it, or would like some tips for riding steep and deep powder. It also pays to have someone with a bit of local knowledge, a mountain guide/off-piste instructor will be able to show you all the best spots to suit your ability.
For those of you interested in ski touring, in La Plagne a short ski tour can take you to some of the most pristine and untouched freeride lines in the domaine.
Almost all of the hire shops in resort can rent you avalanche equipment, as well as top quality skis and boots from this season's stock.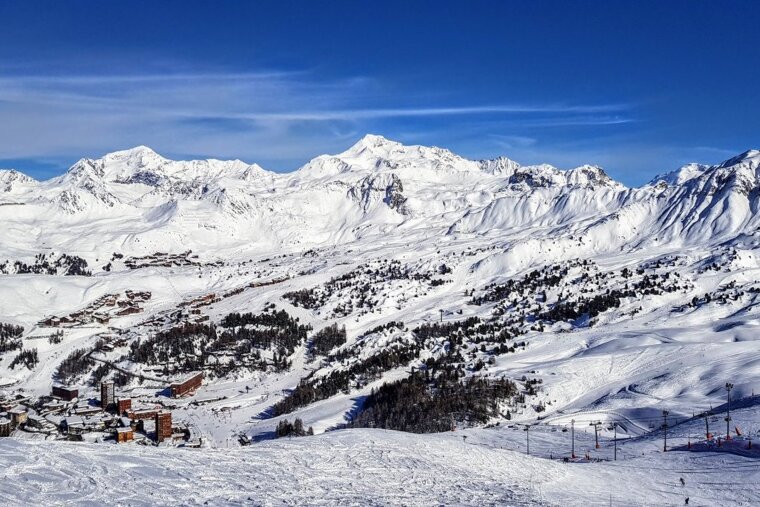 Parks
There are two snowparks in La Plagne and a half-pipe, so once you've had enough fun bouncing around the reds and blacks, and in and out of the pow pow, how about hitting a few jumps, boxes and rails.
La Plagne has a huge snowpark of 1km long sitting above Plagne centre. Designed with skiers in mind, there's nothing to stop snowboarders giving the hits a go too. You need to take the Colorado lift to lap the park as there's no drag. The other park is the 'fun slope' found at the top of the Arpette chairlift and the half-pipe is in Plagne Bellecôte.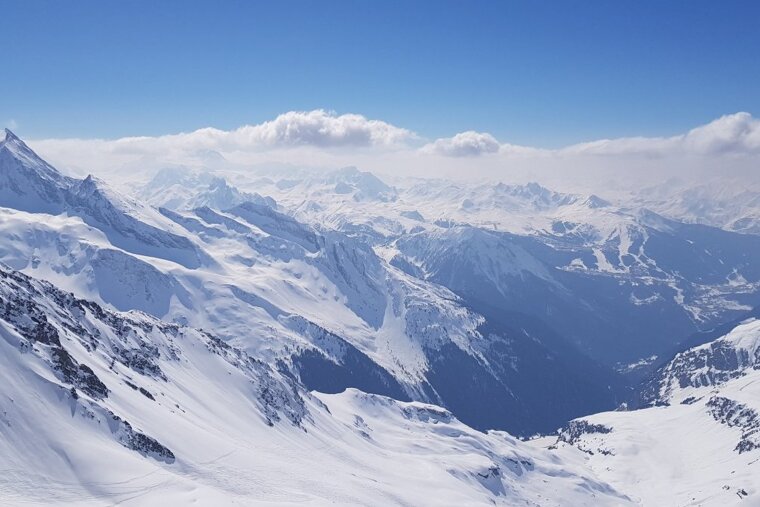 Linked resorts
La Plagne consists of six high altitude resorts linked by a free bus shuttle service. The entire Paradiski area has 141 lifts, 260 pistes, 425km of skiable terrain which includes 77 red and 37 black runs.
One of the most enjoyable aspects of riding La Plagne is the sense of touring you get going from one area to another. One minute you can be enjoying the sheltered tree riding in Montchavin or Montalbert only to then be on the wide open emptiness of the glacier areas. Or perhaps you might find yourself above Champagny on the fast, flat motorway blues to then cross over onto the undulating terrain above Centre. There really is something for every standard of rider in La Plagne.
And let's not forget, should you somehow get bored, there's also the link over to Les Arcs and another 200km to play in. La Plagne and Les Arcs joined forces to make Paradiski back in 2003, but it's worth remembering these two areas operated very successfully independently before that. Although joined, unlike many of the big French resorts, it's not possible to ride directly between La Plagne and Les Arcs. These are two very independent resorts linked purely by the double decker Vanoise Express gondola, and the domaines differ from one another with the majority of La Plagne's pistes being quite mellow and Les Arcs' more challenging.
Great weather and snow conditions
La Plagne is a high, snow-sure resort located on an undulating, sunny plateau above the Isère valley. Over 70% of the terrain is above the 2,000m mark, virtually guaranteeing good snow conditions from the start of the season to the end. It usually delivers epic conditions from late November right through to the season close at the end of April. However, the resort's height means that, even in a scant-snow year, conditions here are much better than you'll find in most lower resorts. So, if it's good snow you're after (and, let's be honest, who isn't?) that's a tick in favour in La Plagne straight away.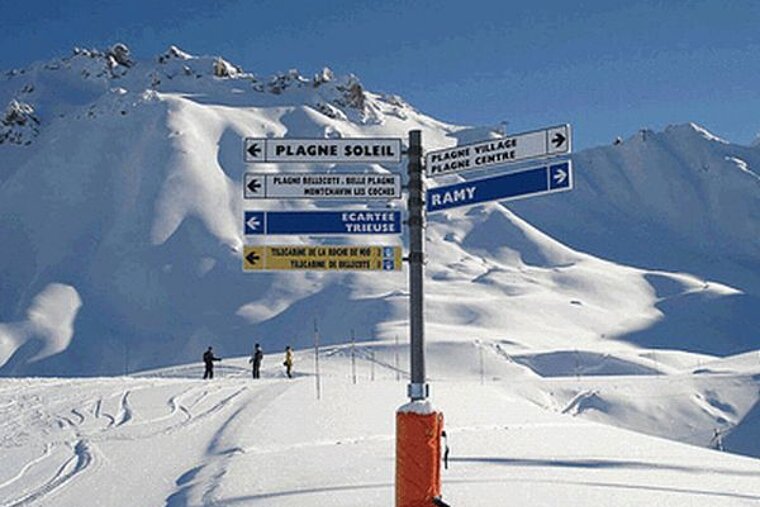 Modern lifts
In recent years, La Plagne has embarked on a huge renovation project to improve the lift infrastructure around the resort.
Essential upgrades like the new Envers chair link out from the Montalbert sector up to Aime 2000 have cut queue and journey times massively. The new Inversens chair in the Bellecôte sector is also a welcome addition and will open up an area many people previously avoided due to the ageing, slow, dilapidated lift. Also, the replacement of the Crozats lift has vastly improved access out from Montchavin and dramatically cut the return journey time from Les Arcs. However, the resort isn't stopping with just these lifts.
There are significant upgrade plans for the glacier sector as well as a raft of other options tabled for improving the access out of 1800 and Centre. And let's not forget the existing network of lifts – most of which are none too shabby in their own right. For example, Colosses was once the fastest chairlift in France, while the Vanoise Express was also once the largest cable car in the world. As we all know, less time on lifts means more time riding and La Plagne is doing a great job of renovating its lift network, giving you more time on the hill.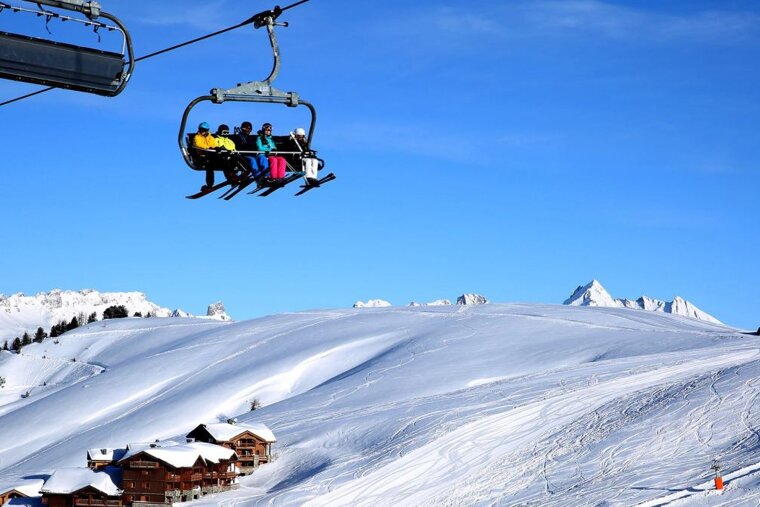 Ski in, ski out
La Plagne also has the bonus of being a ski-in, ski-out resort, with the majority of accommodation allowing you to walk directly out of the front door onto a piste, particularly if you're staying in Plagne Bellecôte, Belle Plagne, Aime 2000, Plagne Villages or Plagne Soleil. This is ideal if you are an experienced skier or snowboarder, because what better way to start the day than to be straight on the slopes the minute you walk out of the door. And even better to finish off the day with that last run taking you straight back home again, no lugging skis, snowboards and the like on and off buses and through the streets. Dump your gear and get straight out for après, or pile into that tea and cake your chalet hosts have so kindly left out.
Something else to do
Even the most die-hard skiers and snowboarders need some down time. When it's time for a break from all of that, it's good to know there's something else to do in resort when you want to spend time with your family and friends. Whilst La Plagne has great bars and restaurants offering up food and après-ski for those in the mood, there are other ways to entertain yourselves in the evenings and on that much needed day off.
You can drive a dog sled, go skidooing or ice skating. Alternatively if 'chill' is at the top of the agenda, visit the Deep Nature Spa for a relaxing treatment or take a swim in one of the pools. There's definitely no shortage of things to do, or not, in La Plagne.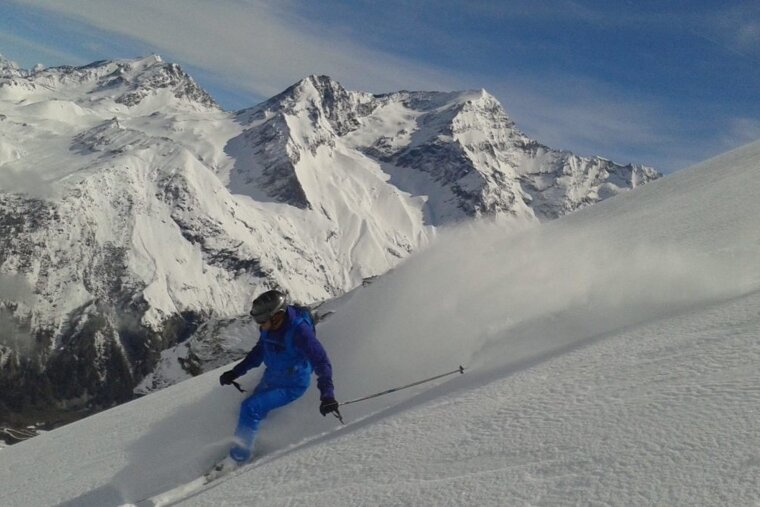 Safety first
Exploring beyond the ski resort boundaries is an amazing experience for anyone who's physically fit and has mastered the pistes well enough. There are, however, risks associated with venturing outside the safety of the marked/patrolled ski area, including awareness of your actions on those below you on the slopes. Mountain guides are professionally qualified and have extensive knowledge of the local terrain to provide you with the safest and most enjoyable possible experience in the mountains; as a visitor here we highly recommend you hire one. Many ski schools also provide instruction in off-piste skiing, avalanche safety and mountaineering techniques. Make your time in the mountains unforgettable for the right reasons, stay safe!
Off-piste skiing and mountaineering are dangerous. The content provided is not intended in any way to be a substitute for hiring a mountain guide, undergoing professional mountaineering training and/or the individual's own backcountry decision making.
More inspiration...
These are just some of the great reasons to come and visit La Plagne and ski some of the very best pistes that the Alps have to offer, but there are many more. So get out here and give it a whirl.