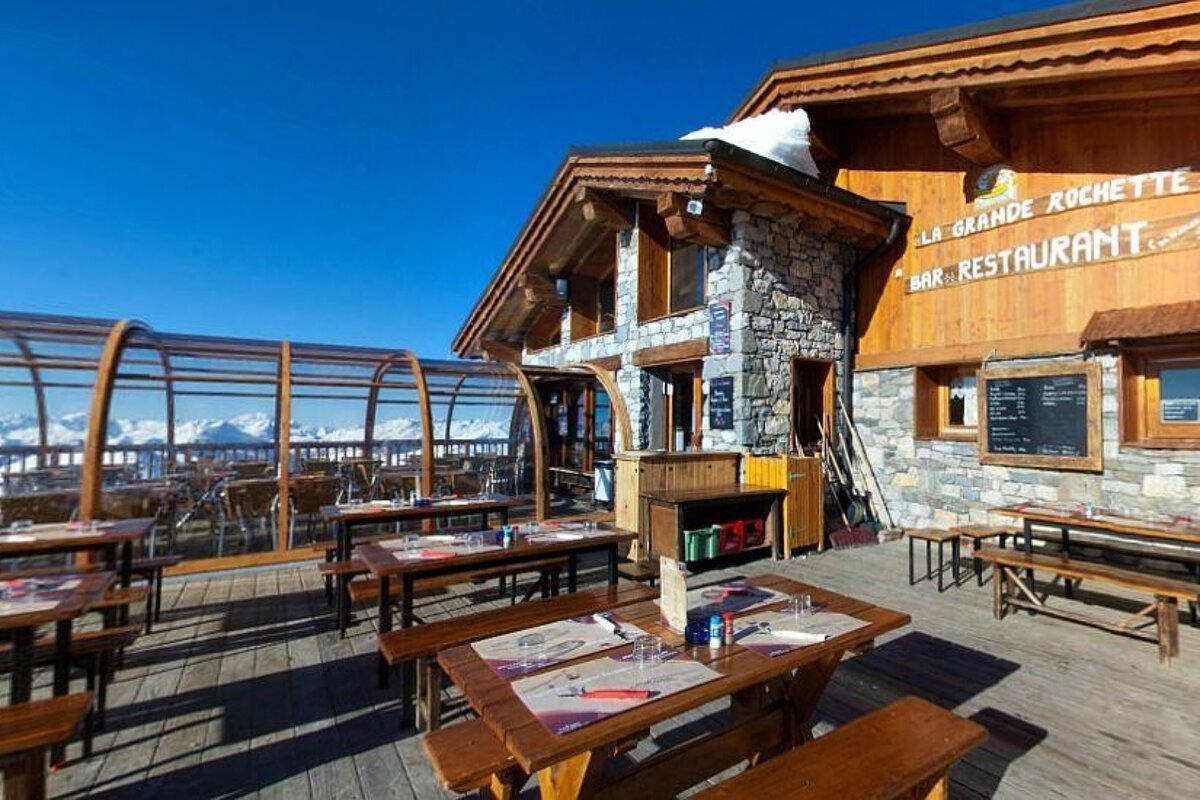 © Restaurant La Grande Rochette, La Plagne
Chalet de la Grande Rochette Restaurant, La Plagne
Mountain restaurant accessible to skiers and pedestrians conveniently located at the top of the Funiplagne lift
Easy to get to on skis, snowboard, or on foot.
On good weather days you can bask in the sun on the south-facing terrace. Why not grab a deckchair for a post-lunch snooze? At an altitude of 2,500m, the view is exceptional. There is also a cosy dining room with a log fire for days when the weather is more wintery.
The menu offers plenty of options: lighter dishes such as salads and omelettes, or heartier fare such as grilled meats, burgers, tartiflette and other Savoyard specialities. There are also tempting desserts and a children's menu.
They are open seven days a week throughout the winter season, open evenings on Wednesdays and Thursdays.
Location