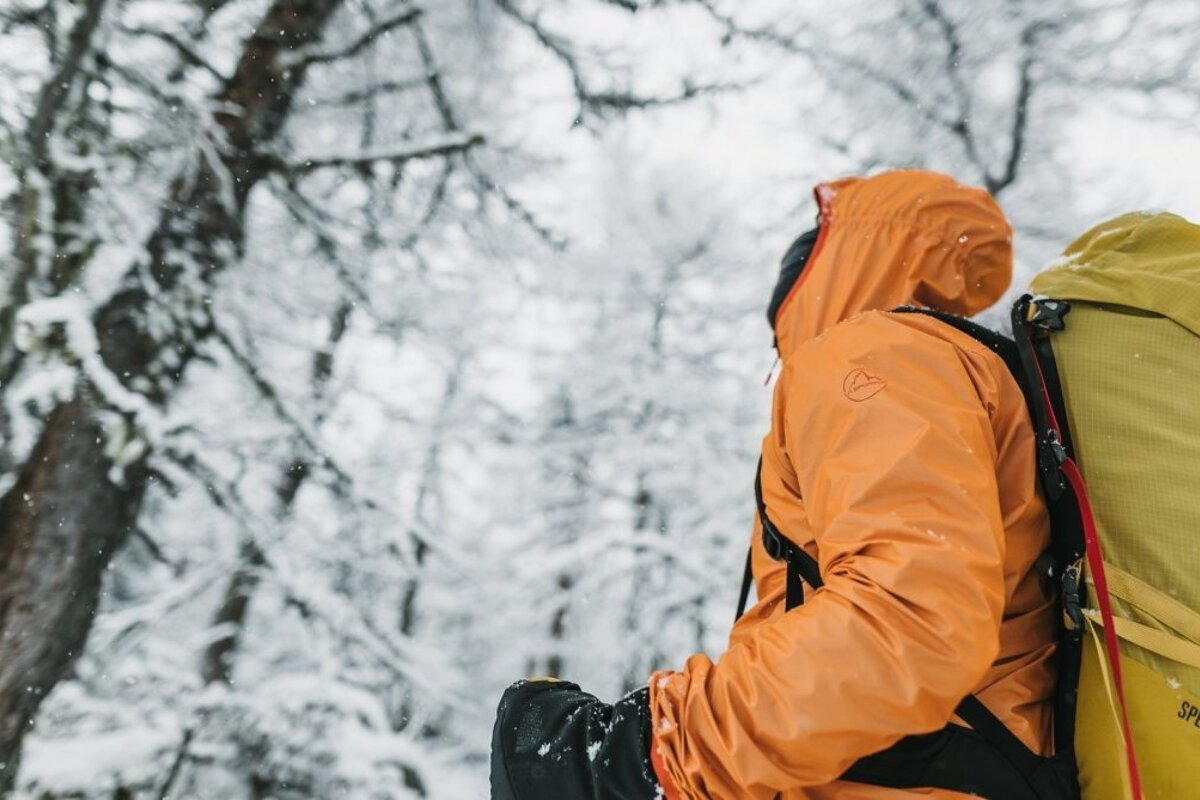 Latest Gear: Best Technical Winter Wear
New to the market for winter
February is trade show time. ISPO, the giant outdoor trade show based in Munich, runs for four days and consists of brands big and small, all showing off their new gear for next winter.
Here are a few of our favourites available from autumn onwards.
Patagonia Macro Puff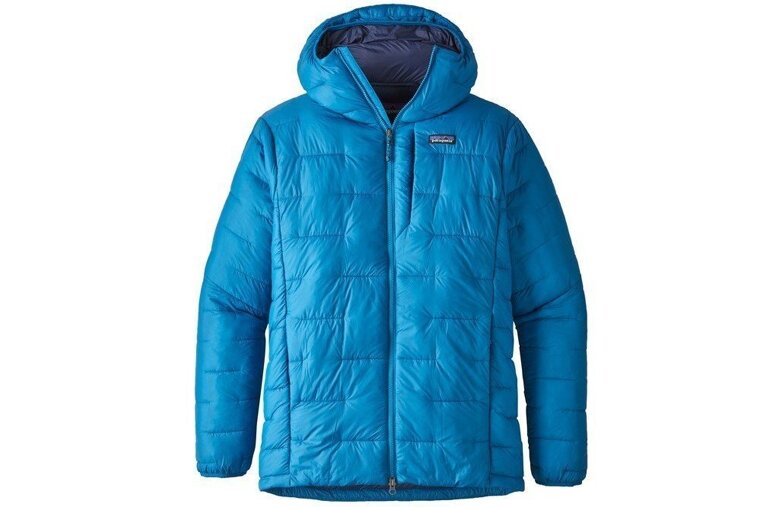 It seems like every time Patagonia have a big product release these days the thing turns into a classic. The Californian brand introduced the Micro Puff family a couple of years ago and it's become an integral part of the Patagonia range already. Next winter sees the launch of the Micro Puff's warmer cousin, the Macro Puff. The Macro Puff uses the same PlumaFill synthetic insulation as the Micro Puff, but in a heavier weight to create a warmer garment better suited to static use, or active use in really cold conditions. The shell is recycled, water resistant and breathable, and the hood is helmet compatible. The jacket is also a little longer than the Micro Puff to seal warmth in on cold belays and camps.
The North Face Futurelight Fabric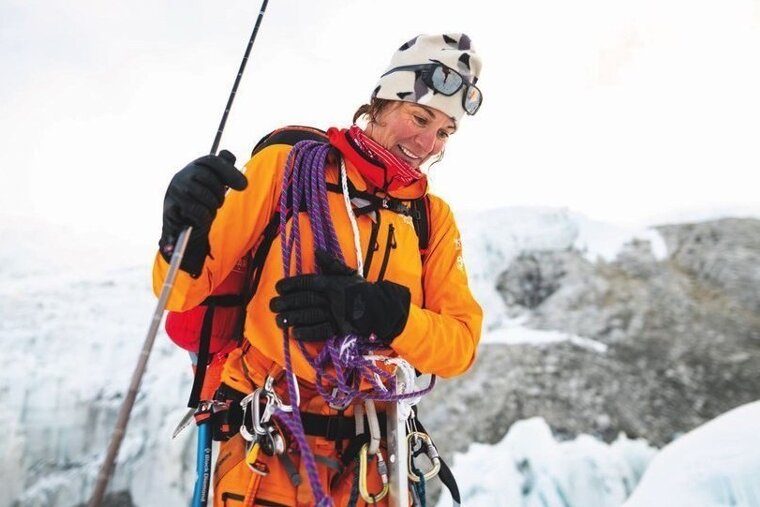 Developed in conjunction with Designworks, a BMW owned company, Futurelight is a new fabric that will hit the market in late 2019. TNF are claiming it will have levels of breathability way beyond what is currently available in waterproof/breathable fabrics. Futurelight is built around an electrospun PU membrane that can be engineered for different levels of breathability, waterproofness and durability, depending on the application or location on a garment. Electrospun membranes aren't actually a new thing, as both Polartec's NeoShell fabric, and a fabric that Outdoor Research use, both feature this technology.
These fabrics are often very breathable, but many people argue also pay the price in durability and waterproofness. It'll be interesting to see if Futurelight can combine industry leading levels of breathability with decent durability and weatherproof levels too. TNF will use the fabric across their clothing ranges for winter 2019, as well as in their Summit Series tents too.
La Sportiva Olympus Mons Cube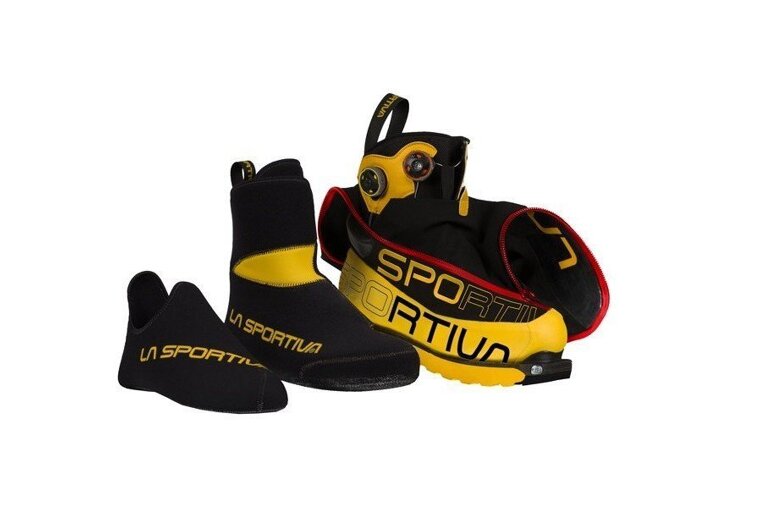 Probably the most popular high altitude boots for the last decade or so, the La Sportiva Olympus Mons have a big overhaul for winter 2019. It's pretty clear Sportiva have looked at every aspect of the product and tried to make it better and more relevant. The new model is called the Olympus Mons Cube and is lighter, warmer and more durable than its predecessor. The biggest change is probably at the front of the boot where there is now the facility to use ski touring bindings for ascending. Skis are an obvious and useful tool for winter mountaineers and polar explorers to use, especially in deep snow. La Sportiva have extensive experience building ski touring specific boots, so I imagine this may just the be the first example of a mountaineering boot with a touring capable toe piece, with more to come in the future.
Marmot West Rib Down Parka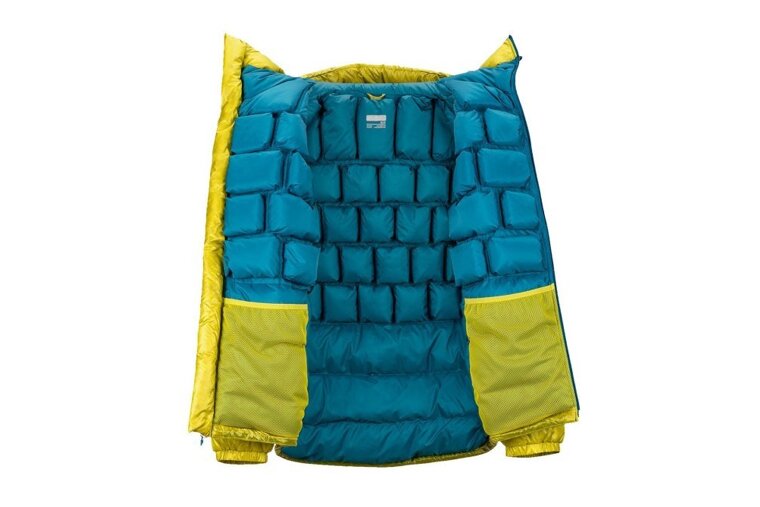 This is a very cool development from Marmot. Instead of placing down in the usual horizontal baffles, in the new West Rib Parka the American company have designed a cube-like baffle structure to contain the down. Warm Cube technology means less down migration and allows the baffles to loft more than they would with a traditional horizontal or box wall construction. Since loft is the key to warmth (as more warm air is trapped) this is a step forward for sure. The West Rib Parka looks like a beast of a down jacket, perfect for use in really cold conditions.
The Warm Cube baffles are located in the torso of the parka for extra warmth, with horizontal baffles in the sleeves where extra mobility is needed. An outer layer of synthetic insulation is then placed over the down to add extra levels of warmth and weather resistance. For winter 2019, Warm Cube technology will only be built into the West Rib Parka, but I'm sure there will be many other insulation garments in the Marmot range that will feature Warm Cube in the future.
Jargon Buster
Baffles
Baffes are the individual chambers within a down jacket or sleeping bag that house the down. They come in a variety of forms, some, like stitch through baffles, prioritise weight and compressibility. Others, like box wall baffles, prioritise warmth retention but are a little heavier and more complex when built into the item.
Electrospun Membrane
A waterproof yet highly breathable membrane used within a fabric that is made using an electrospinning process.
Location
France, La Plagne