What's new this winter in La Plagne
From the ski area to what's fresh in the resort
As winter begins to take hold in we take a look at all that's new in town and on the slopes.
Early signs of snowfall here in The Alps are creating much excitement for the upcoming winter season. The ski industry here is raring to go and this winter looks like being an exceptionally busy one. La Plagne ski area opens on the 10th December and ski passes are on sale.
Having moved on from COVID, the good news is that the ski resorts are all going to be operating normally this winter, however the thing that may be on most people's minds is the current energy crisis. We have been following news from the ski resorts and whilst they are awaiting an update and directive from the government, the resorts, in the main, assure us that ski lifts will be running and the ski pass prices that have been published will remain in place. This current energy crisis is offering the resorts an opportunity to fast track many of their eco/environmental sustainable initiatives for example LED lighting, optimising the speed of ski lifts, the addition of GPS systems in the snow groomers for added efficiency.
Currently there are no COVID restrictions or regulations in place anywhere in France. Take a look at our COVID information page for the latest updates. (no longer being updated regularly)
Winter tyres
A reminder that it is now mandatory from 1st November to 31st March to have winter tyres (M&S marking, or all weather (4 season) tyres), OR at least two snow chains/socks in the vehicle when driving in the mountain regions in France, following a law introduced from November 2021.
Watch this
On the slopes
New 'Riders Nation' snowpark is in Montchavin with guided tutorial signs for first time users. This area offers green and blue lines with some expert areas for the more daring riders among us. The snowpark will open on 17th December 2022.
ESF is offering 5 new week-long courses for deaf skiers during the winter season. The end of the week culminates in a fun, timed competition on the Belle Plagne slalom course. ESF has five instructors who are fluent in sign language and will also offer private or group lessons.
Snowshoeing with dogs
Grab your snowshoes and join the sled dogs for an afternoon exploring on the snowy tracks and woodland paths around La Plagne.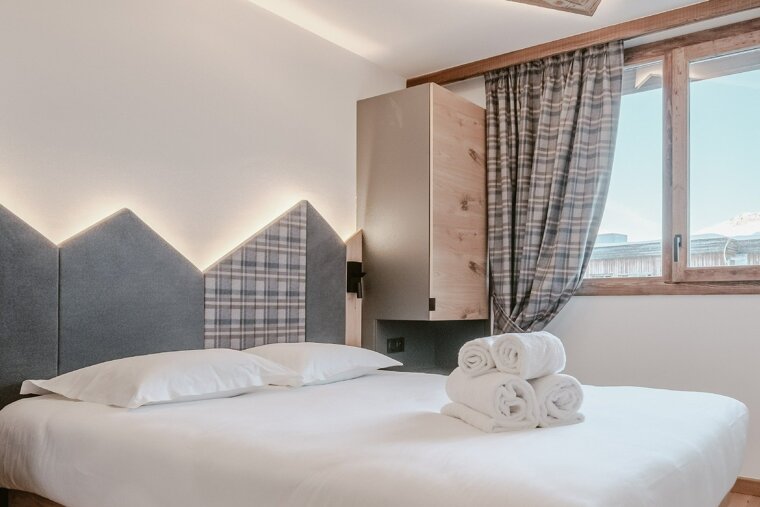 Hotels
Chalet Hotel Turquoise in Belle Plagne has been fully renovated with a focus on sustainability and now boasts nine new apartment suites that can sleep between 2 and 10. This redesigned hotel boasts a mountain chic style.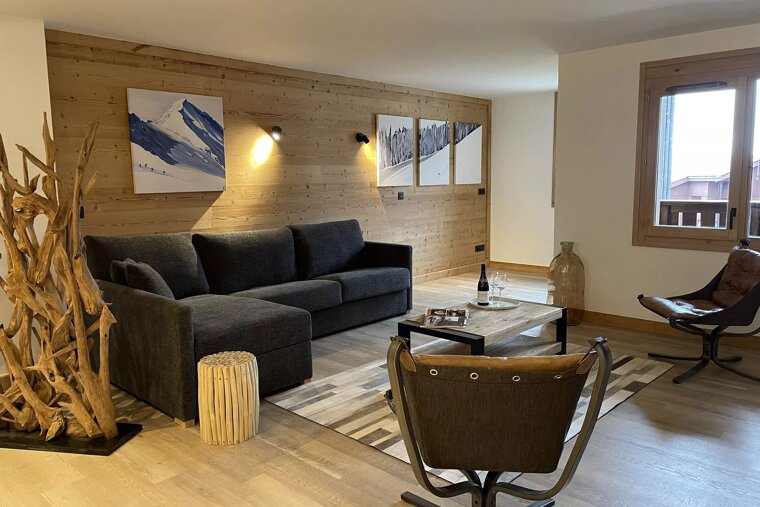 Chalets & apartments
La Plagne is priding itself on creating new from old and renewing existing buildings and using local materials. This includes the renovation and renewal of Residence W2050 in Belle Plagne using local businesses and locally sourced materials. W2050 has had a complete refurbishment including improving the insulation to be more efficient and reduce heat loss. The new owners of W2050 formerly owned the Carlina Hotel. They have transformed the 114 studios into 36 high-end apartments for up to 12/14 people, most of them with saunas or Nordic baths.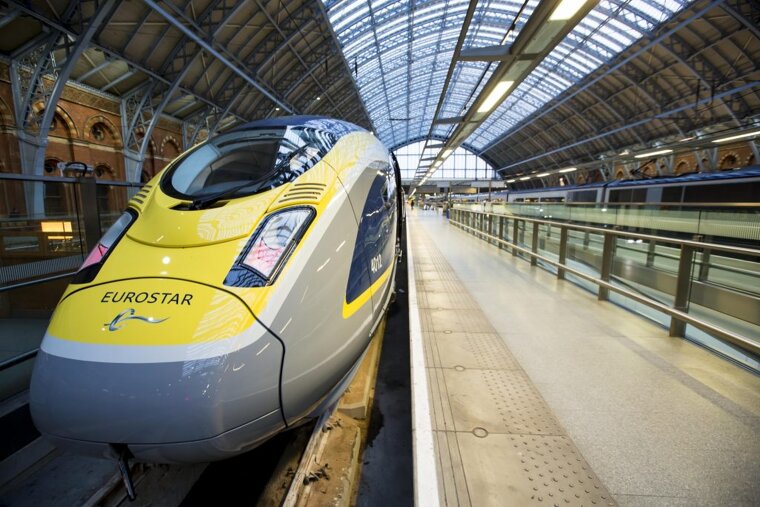 Travel
Snow Train reborn
This direct rail service between London and the Tarentaise Valley has been relaunched and renamed the Travelski Express. The service is being run by the Compagnie des Alps which has chartered the train from Eurostar in a bid to encourage British skiers to travel in an eco-friendly way. The service departs on Saturday morning and returns to the UK on a Sunday morning. On arrival in Bourg St. Maurice you can jump on a train which takes 15 minutes directly to Aime La Plagne.
More inspiration...
Keen to know more? Then take a look at all that's new in La Plagne for yourself... book your winter ski holiday now!