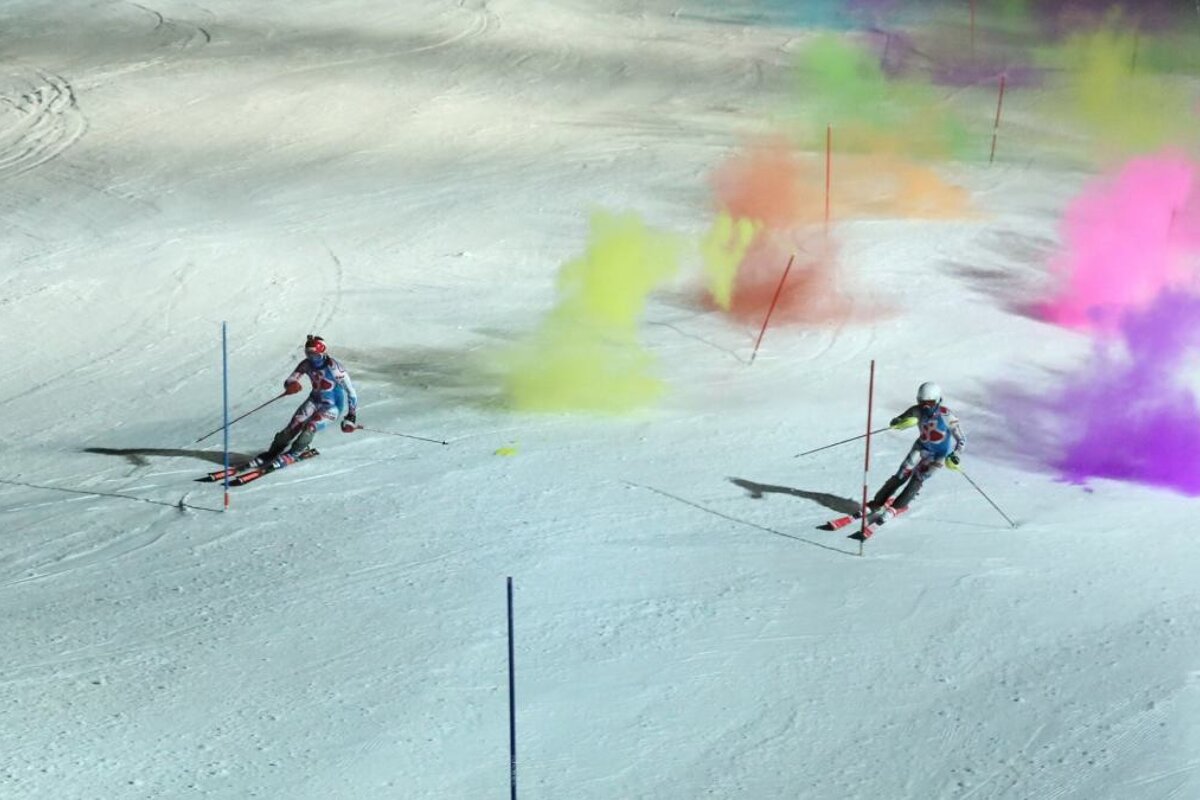 Born To Be Show, Plagne Centre
Spectacular night show on the slopes of La Plagne
Gather at the snow front to see a special ski show and torchlit display, followed by fireworks, music and tombola.
Probably the biggest annual event in La Plagne's calendar – a celebration of the resort's Club des Sports and its athletes (many of whom have medalled at Olympic and world-class level). The show tends to feature ski and snowboard demonstrations by the area's up-and-coming young sports stars as well as some of its more established competitors.
Previous years have seen attendances from Marie Martinod, Brice Roger and snowboard superstar Tess Ledeux (two-time X Games Big Air gold medalist) to name but a few. Appearances are largely dictated by the athletes' availability so the list varies year to year but you can definitely expect to see some of the bigger names.
There is a prize draw to win a car as well as the obligatory fireworks show to close-off the evening (the French do love an excuse for a firework). The Born to be Show is a fitting tribute to the resort's stars of today and tomorrow, and if you're in resort it's well worth attending.
Be warned - unless you're staying directly in Plagne Centre getting back to the other villages once the show is done can take forever. You're well-advised to consider leaving as promptly as possible (or early) to avoid delays.
This event is free of charge, just turn up and join in.
Watch this
Location