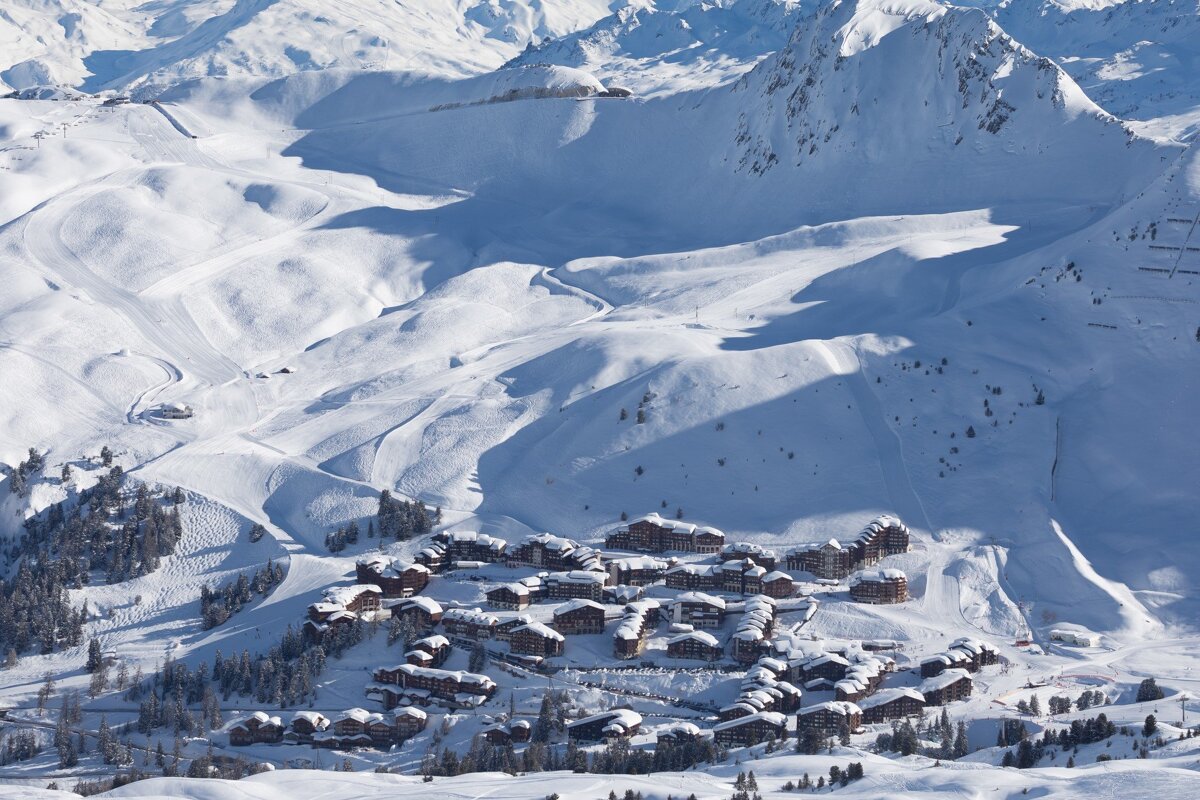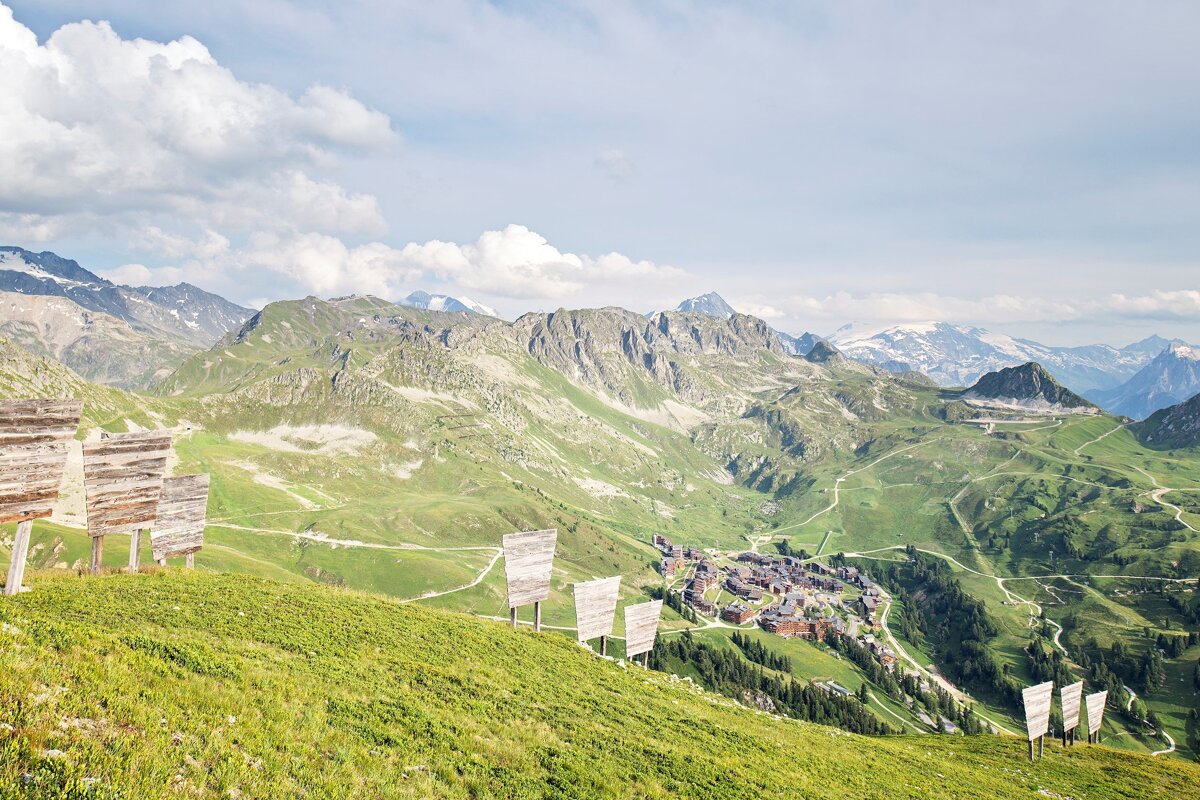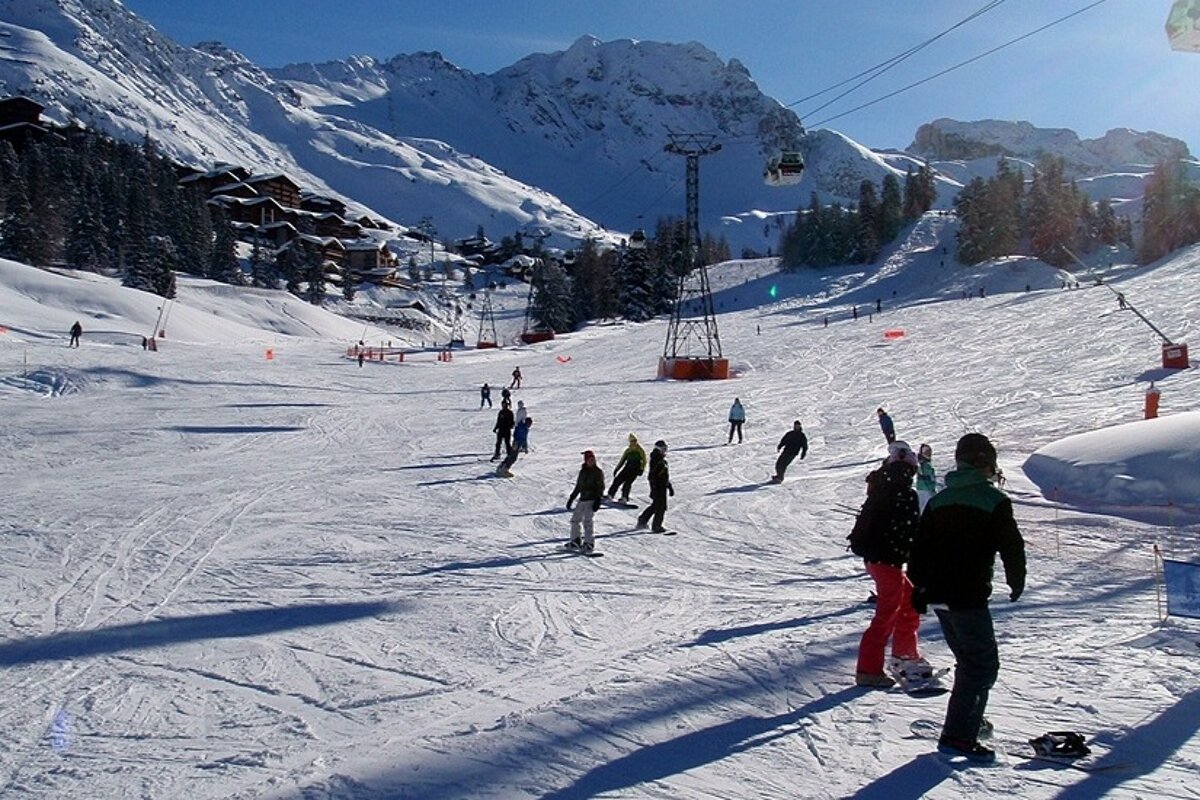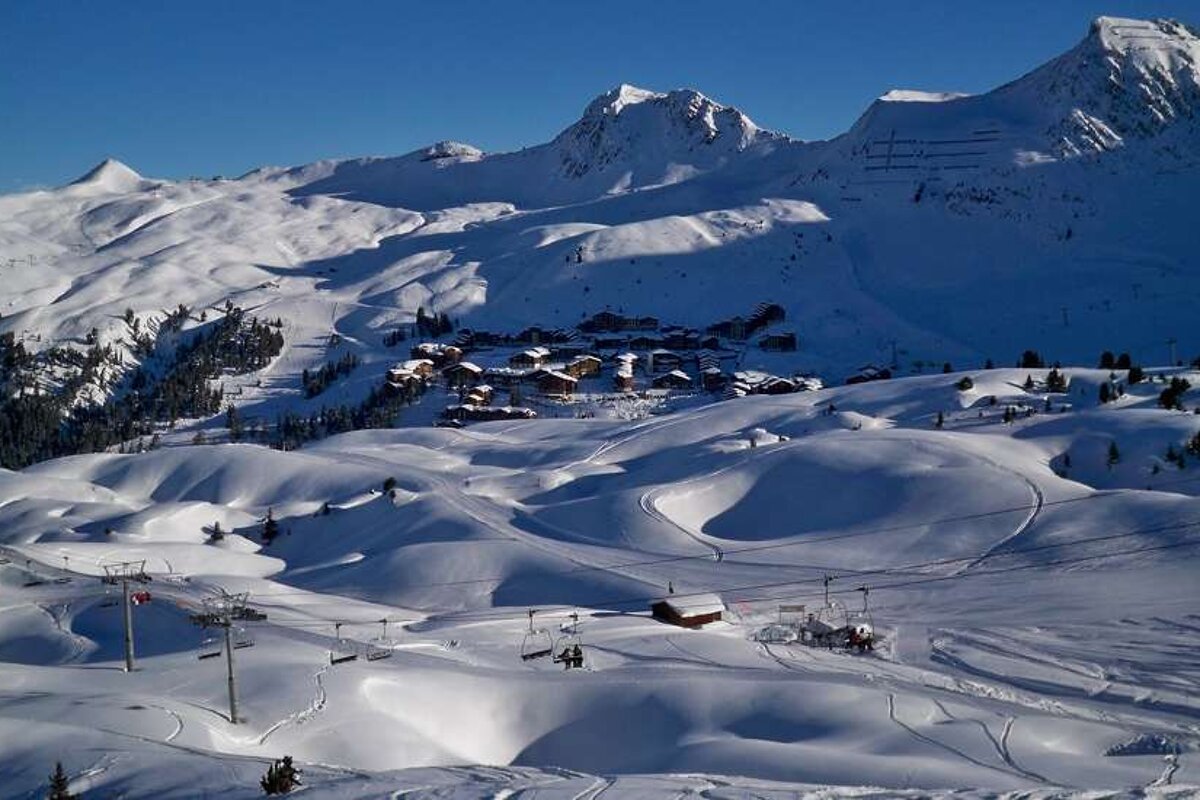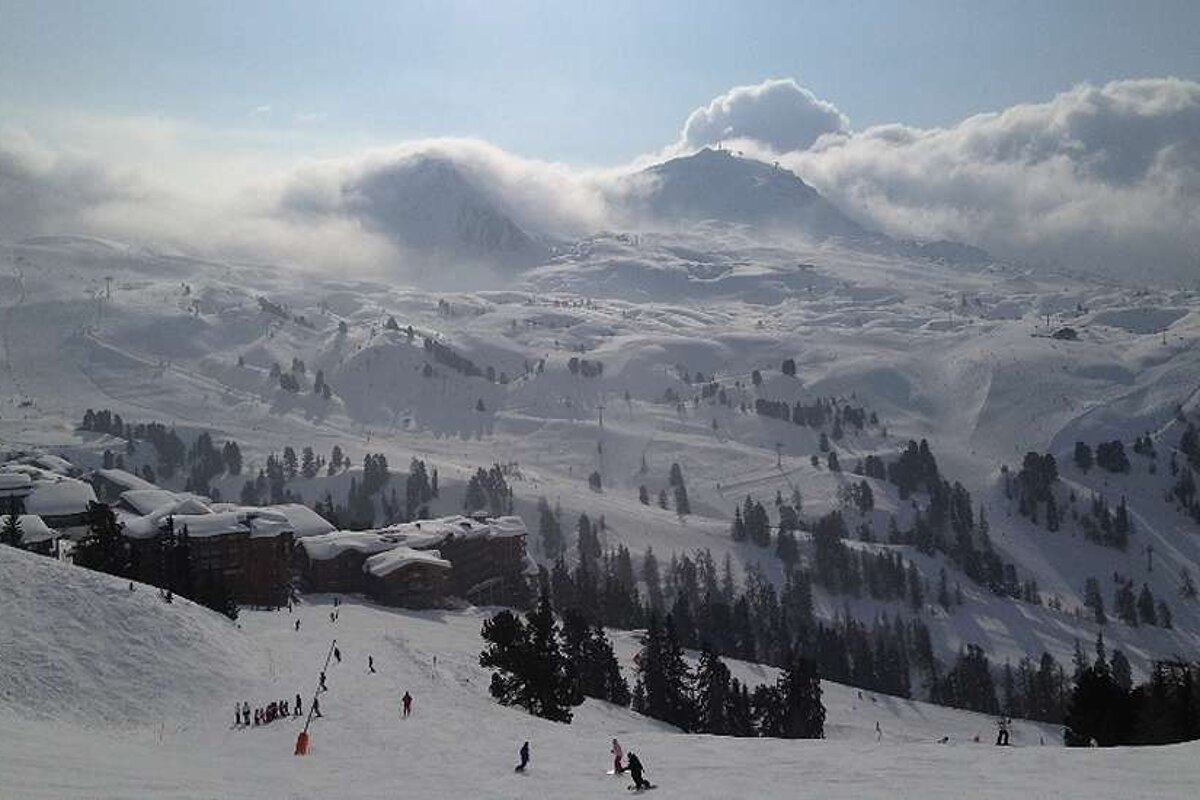 Belle Plagne
A family friendly village with lots of amenities & good access to the pistes
The largest of the three high altitude villages in La Plagne is Belle Plagne, situated at 2,050m. It is also one of the most attractive places to stay. Pedestrianised in the centre and made up of traditional wood, stone and slate buildings Belle Plagne will give you a real feeling of being immersed in the mountains.
The runs surrounding Belle Plagne are wide open family friendly blues affording you access to the children's snow garden, beginner ski area, lift to the snow park and all the way down into Bellecôte from where you have chairlift access to the rest of the resort. Both ESF and Oxygene ski schools have bases here helping your lessons get off to an easy start.
When you're not bombing down the pistes or admiring the stunning views from your accommodation take a minute to check out the village and all its charms. Belle Plagne has no shortage of amenities with souvenirs, grocery and clothing shops, multiple ski service and ski hire outlets as well as restaurants and bars to explore at your leisure.
It's a beautiful village and with snow guaranteed, making Belle Plagne the place to be for serious skiing and serious scenery, family friendly restaurants, happening nightlife and a bowling alley too. You can't go wrong with Belle Plagne.
Dining in La Plagne - Belle Plagne
Make sure you grab a seat on the deck outside Le Metafan for a vin chaud with a piste view, then head to K2 restaurant for an excellent meal off a menu that skilfully blends traditional and modern cuisine.
Nightlife in La Plagne - Belle Plagne
Get competitive at La Plagne's hidden gem bowling alley, open late in the centre of Belle Plagne with a fully licensed bar and arcade games, this makes for a great family outing or night out with a difference. For nightlife Belle Plagne is blessed with Le Saloon bar, wild west themed with DJs every night, it doesn't begin to get busy until late on so this is the place to party till the early hours and the drinks get cheaper the more French you can speak so get practising! If you want to get out and about to other villages feel free, the bubble lift from Bellecôte stays open way past last lifts and if you happen to miss the last one Saloon bar operates a shuttle service to pick you up and keep your party going.
Chalets in La Plagne - Belle Plagne
There are a small selection of chalets available in Belle Plagne, as most of the accommodation tends to be in apartments, however if you're looking for a little more privacy, a chalet could be just what you're looking for.
Apartments in La Plagne - Belle Plagne
The majority of the picturesque accommodation is ski in/ski out and situated within easy distance of the village centre. Here the accommodation is mostly in self-catered or chalet style apartments. There are various options to suit your budget and needs, self-catering apartments or chalet apartments complete with hosts and childcare.
Hotels in La Plagne - Belle Plagne
There are only a few hotels in the area one of which is situated slope side with elegant rooms, childcare facilities, swimming pool, bar and fine dining restaurant, this hotel has it all and a reputation as a 'family favourite'.
Directions
Situated on the first station stop of the Roche de Mio bubble lift, Belle Plagne is one stop up hill from Bellecôte and as close as you can stay to the glacier, giving you a great head start on the morning crowds.
Location
La Plagne - Belle Plagne, La Plagne