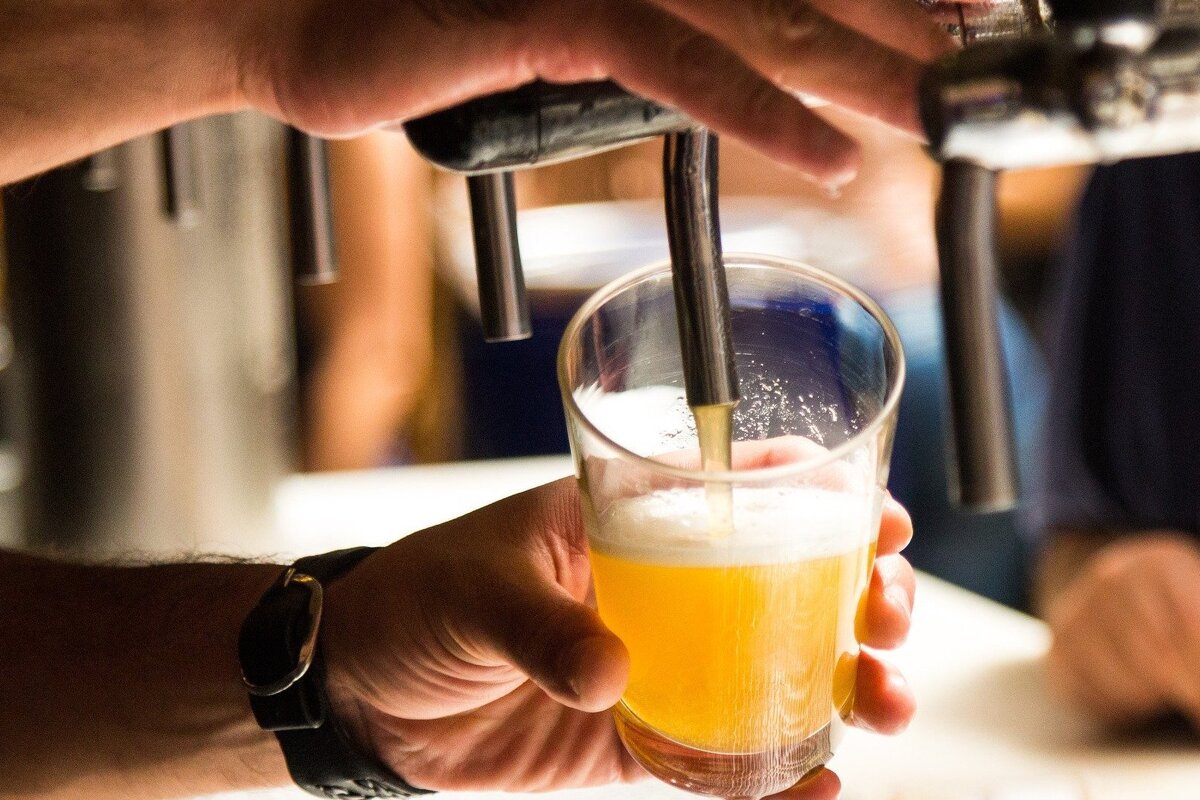 Nightlife in La Plagne
Discover the top La Plagne nightlife
La Plagne wouldn't be the resort that it is without a good dose of après-ski to end the day with! There is no shortage of places to go for a few drinks and some live music after a day on the mountain.
Whether you prefer to soak up the late afternoon sun with a quiet glass of French wine or dance on the tables in your ski boots, beer jug in hand, La Plagne has plenty of great spots when the lifts shut for the day.
Après-ski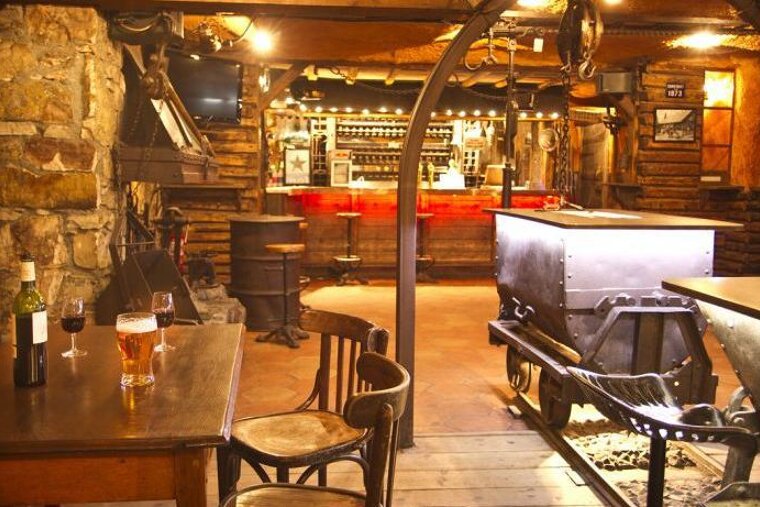 With a lively and vibrant après-ski scene, La Plagne has plenty of spots opening their doors to welcome you off the pistes.
Plagne 1800: With its large outdoor terrace, free Wifi, DJ's and live music on a regular basis, live sport on the big screens, and not forgetting the unique décor, La Mine Bar is a great spot to head to in both winter (when the party lasts from 16:00-02:00) and summer.
Plagne Bellecote: Located next door to Ingrid Lafforgue Sports and opposite the Mouflon Restaurant Spitting Feathers Bar is an English style pub with themed nights, open everyday from 16:00. It has a Happy Hour and almost all sports are shown, including Premier League football. A FREE minibus service will take you home to any of the high-altitude resorts of La Plagne. However, reservation is strongly advised as they also run an airport transfer service so the vehicles might not always be available.
Plagne Soleil: Monica's Pub is a popular choice, it's open from 16:00-02:00 with happy hour. There is often live music on and around après ski time with a DJ taking over some evenings. It often shows live sporting events, and it gets pretty busy for après!
Plagne Centre: Something different is always happening in the Luna Bar, with its four themed rooms it is a great spot for either après or late night drinks but especially for après as the happy hour starts at 17:00 and does not finish until 20:00. Take note, there is an extensive menu with loads of shooters and some good whiskeys.
Les Coches: A lively choice for après ski drinks is The One Last Pub. There are often live bands and music and the place has a great atmosphere.
Belle Plagne: La Tête Inn boasts live music every day during the winter season. It's a great building dating back to 1830, and inside the décor remains traditionally Alpine which is a nice contrast the new, more modern bars popping up in La Plagne. There is a happy hour and the bar is open from 16:00–02:00.
Montchavin: Camp de Base Café is situated at the bottom of the Montchavin bubble in the village itself. This is a very small bar which is popular with the locals, snacks are served all day as is the green Mont-Blanc beer which is made from the Génépi flower that grows high in the mountains – beware its pretty strong!
Montalbert: A lovely quaint après ski bar to visit, La Tourmente has a sunny terrace where you can enjoy your après drinks or an aperitif, it serves food too. There is also a snooker table and TV for enjoying the sports.
Aime 2000: Located in the shopping mall, and more suited if you're not a huge fan of loud music and want sip your drink somewhere a little quieter. La Terrasse is popular with the locals and is where you will find the Aime ESF instructors after a hard day's work.
Late nights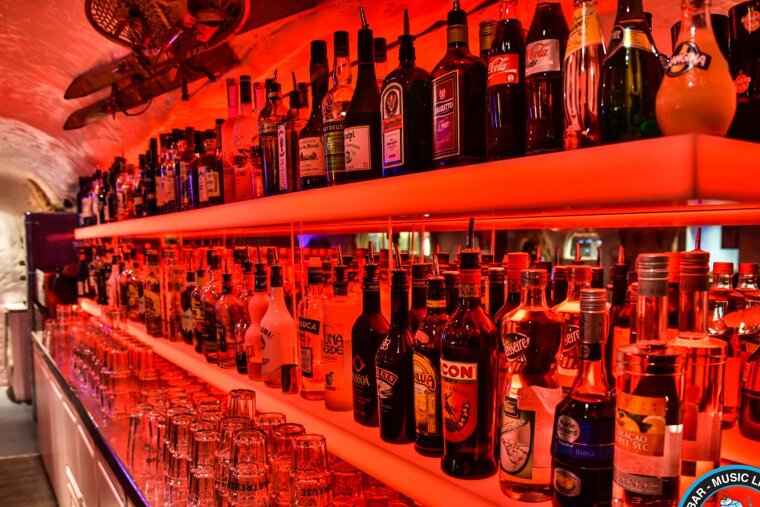 If you're looking for some late night fun you're in luck, there are several bars and clubs in La Plagne that stay open until the early hours of the morning, some of which we've already mentioned.
Plagne Bellecote: Open for après ski from 17:00 with the club starting up at 22:00, Le Cosy Club continues right on through to 06:00 during the winter season. It's located in the Galerie Commerciale, and they offer a free minibus collection/drop off service if you're staying in one of the other main Plagne villages.
Belle Plagne: Le Saloon is an American themed bar/club with DJ's every night. Whilst it opens at 16:00, it doesn't really get going until much later, but it doesn't close until 05:00, so you have plenty of time to get there. As with Cosy they operate a minibus service to collect you and take you home.
Plagne Centre: Igloo Igloo Bar is open from 16:00 until 03:00 everyday with live bands and DJ's. Watch out for the dancing polar bear and penguins.
Sophisticated spots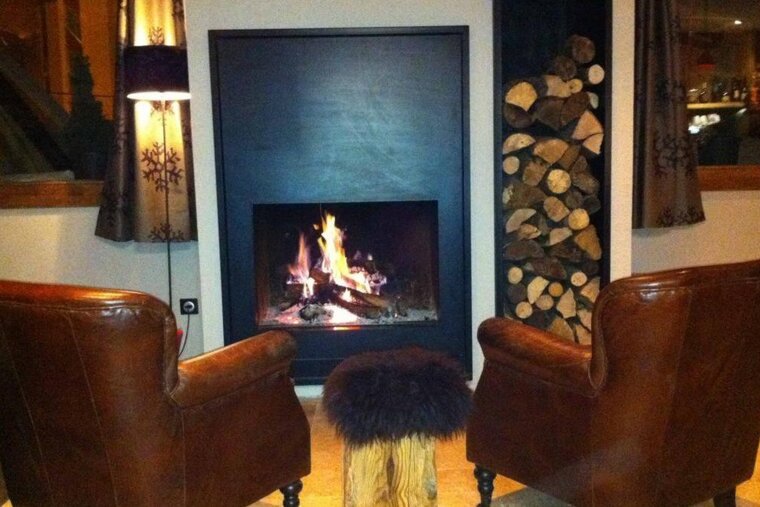 If you're looking for a more civilised evening or have something to celebrate, there are several hotel bars in the resort that cater to wine enthusiasts, cocktail aficionados and casual drinkers alike, and many will also have live music. Some offer a little snack alongside your choice of beverages, ranging from a bowl of nibbles to an entire tapas board.
Plagne Centre: At the heart of the Hotel Araucaria you will find its large wraparound 'oh trés chic' marble and oak bar that offers a warm welcoming atmosphere where you can enjoy a cocktail, some live music or a DJ set.
Plagne Soleil/Village: If a cosy little wine bar is what you're after, then you're going to love Bar Le 5 à 7 Siete, which listed alongside its extensive wine list you'll find cocktails and beers on offer. It's open all winter and during summer high season.
Aime 2000: You can find a similarly cosy little wine bar here called Vins et Un with a large choice of wines and beers on the menu.
Live music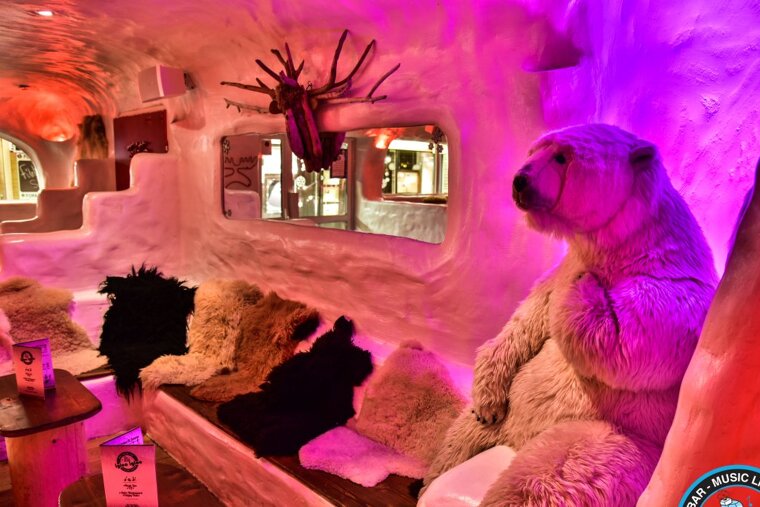 Live music is not that hard to find in La Plagne. From the smallest bar to the swanky hotel lounges, there's always something on. Specific information regarding weekly line ups can be easily found by simply looking at any of the numerous information boards around resort, where each of the individual bars will post their weekly programmes and promotions.
La Plagne Centre: A cool spot popular with locals and tourists alike, Igloo Igloo Bar is open until 03:00 every night, serving up tasty cocktails as well as wine, beers, whiskies and live music or DJs most nights of the week.
Belle Plagne: This popular bar serves a decent beer at a reasonable price and has live music most nights of the week during season. So go check out La Tête Inn and relax on a cowhide covered sofa or pull up one of the bar stools made from tractor seats and enjoy the atmos!
More inspiration...
Keep an eye on our Events Calendar for all the latest parties and events in La Plagne.