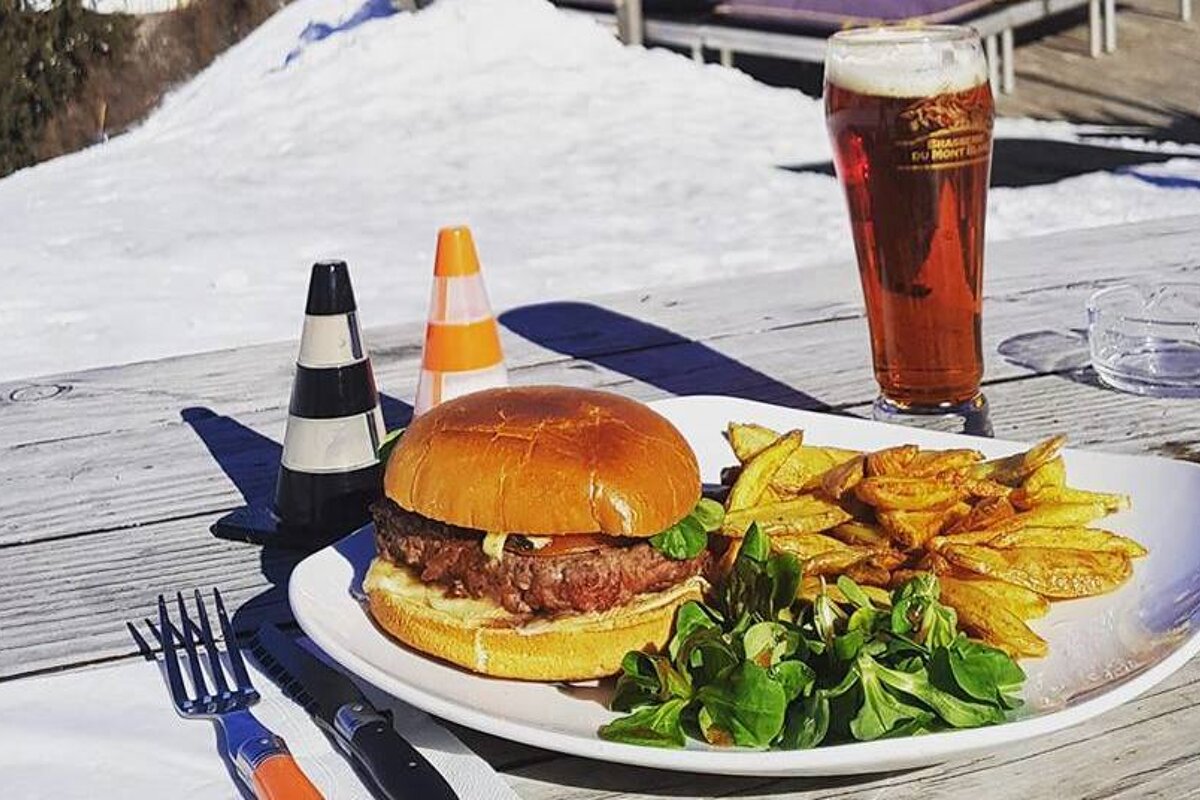 Best burgers in La Plagne
Check out all the best burger choices in the resort this winter
While the French may be famed for their haute cuisine, you'll still find burger and chips on most menus in all but the highest-end restaurants. Consequently, you'll be spoiled for choice if you're looking to indulge in this perennial favourite.
As well as the main station restaurants, look out for on-the-hill options at the numerous chalet eateries dotted around the resort. A word of warning, however, most French burgers are served rare to medium which can seem a bit undercooked to many UK palettes (and particularly to children). Consequently, if you prefer your burger a little more on the well-done side, be sure to stipulate how you want it cooked when ordering.
Café Cheyenne – Belle Plagne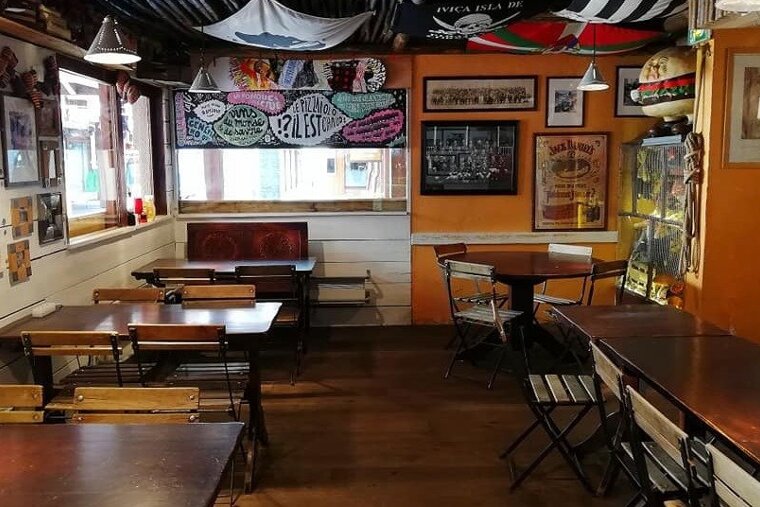 Café Cheyenne is one of La Plagne's best bars but also has the benefit of being a mighty fine restaurant too. The menu is huge so, even if you're in a mixed group with equally mixed tastes, others in your party will also be sure to find something to keep them happy too. The burger menu consists of the Cheyenne (a home-made cheeseburger with fries and salad), the Végétarien (as the name suggests, 100% vegetarian burger), the Poulet (a delicious home-made chicken burger served with fries and salad) and, our particular favourite, the Montagnard (a home-made cheeseburger with bacon, local cheese, fries and salad). Prices start at €15.50 – very reasonable considering the quality and size of the portions. Also, if you're looking for an after-dinner tipple, ask for the Snakebite, a wickedly potent mix of unknown alcohols (they keep it secret) served from a bottle with a snake lurking at the bottom. You won't forget it – or perhaps you won't remember it – whichever way, it's worth trying! And, once you're done feasting, the bar stays open late and always has a great atmosphere with friendly bar staff and good music. Definitely recommended.
Spitting Feathers – Plagne Bellecôte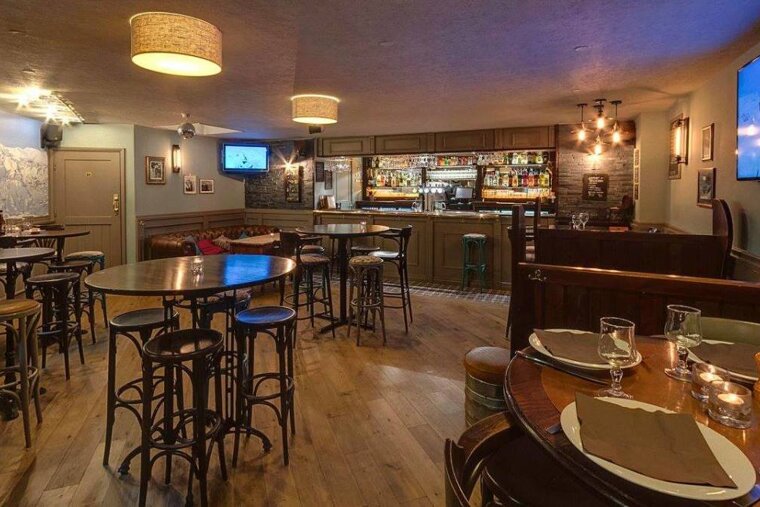 Spitting Feathers wouldn't claim to be a restaurant but their burgers are still super tasty and very well priced. Granted, the menu here isn't the most extensive compared to other venues on this list but, if it's good value pub grub you're after (including burgers of course), then you won't go wrong. Our personal recommendation would be the Premium Savoyard burger served with local cheese. Other alternatives include a simple beef cheeseburger with fries (available as a single or double) or the delicious Shredded Pork Burger – a pulled pork burger with fries and coleslaw. Spitting Feathers is also one of the livelier bars in La Plagne with entertainment running til late – definitely enough to keep you amused once you're finished eating. Spitting Feathers is well worth a visit, no matter where you happen to be staying in resort. If your accommodation happens to be further afield, give them a call and they'll come pick you up – plus take you home.
Le Bonnet – Plagne Bellecôte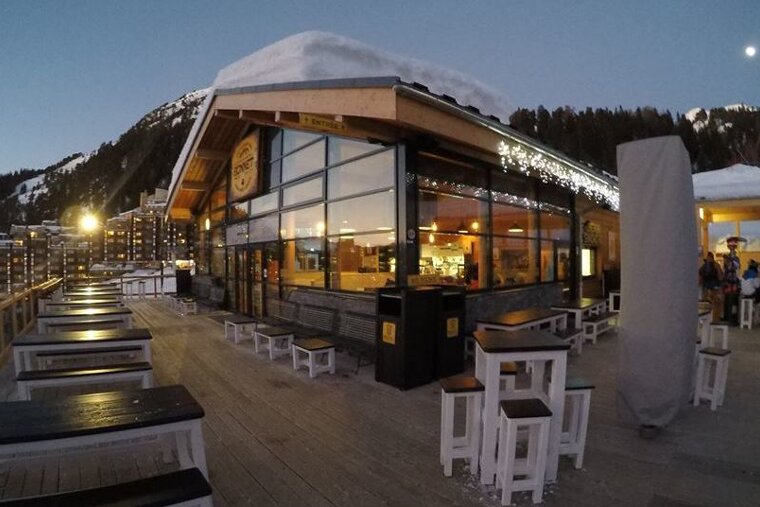 Le Bonnet is much more of a daytime haunt, it's a unique fast-food, on-the-hill restaurant located just above the centre of Bellecôte. It closes at 19:00 but also doubles as a great bar with entertainment most days (including DJ sets and live bands). The fare here is typically fast food in nature but don't let that put you off, the burgers are lovely. Options include beef, chicken and veggie burgers as well as the house special: a double beef, double cheese feast. Prices range from around €9 to €13 for the double.
La Godille – Plagne Centre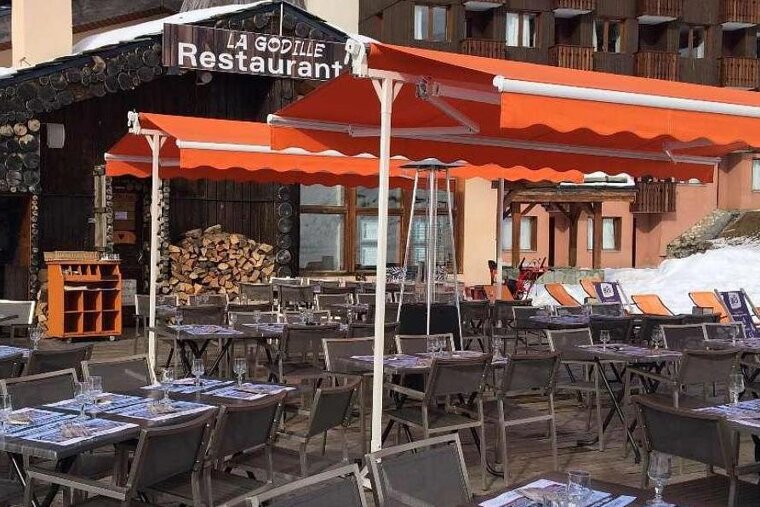 La Godille is a very popular, highly-rated restaurant located in Plagne Centre. The menu is very varied but includes a good range of burgers at reasonable prices. Options include a basic Hamburger (served with pickles, tomato and American sauce), Cheeseburger (as above but with cheddar cheese), le Burger du Chef (a double cheeseburger with cheddar cheese, tomato, onion and American sauce), the Belle Plagne burger (goat's cheese, pickles, American sauce) or, our personal recommendation, the Godille burger (served with Reblochon cheese, bacon, tomato and a secret '2000' sauce). Other options include a tasty Chicken burger (served with cheddar cheese, tomato, onions and pepper sauce) as well as a Vegetarian burger (tofu steak, tomato, onions, cheddar cheese and pepper sauce). All burgers are served with fries and side salad with prices starting from €13.90 up to €18.50 for the double Burger du Chef.
Chauffe Marcel – above Plagne 1800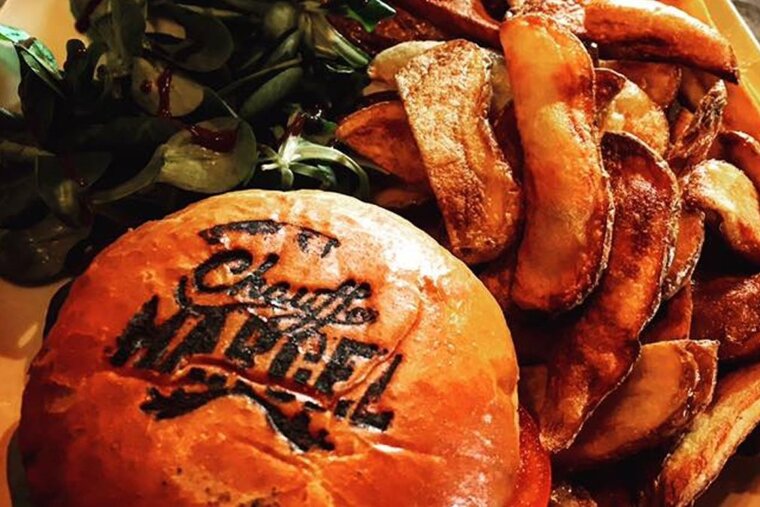 Chauffe Marcel is another on-hill bar/restaurant specialising in quality fast food and offering a great après ambience. You likely won't eat here late but, as daytime stops go, it's hard to beat with unbroken views onto the Mont Blanc massif and frequent live music/DJ sets. From 15:00, the outside terrace transforms into a nightclub, though you always have the option of staying inside in the more mellow restaurant area if that's not your thing. Chauffe Marcel has become known for its excellent burgers and this relatively new bar/restaurant has quickly established a great reputation. Burger options include the Mac Marcel (served with Beaufort cheese, house fries and salad), the Mac Savoie (served with Raclette cheese, house fries and salad), the Mac Margot (a vegetarian option served with house fries and salad) as well as a plain burger (served with fries and salad) for just €13.
The White Bear – Plagne Montalbert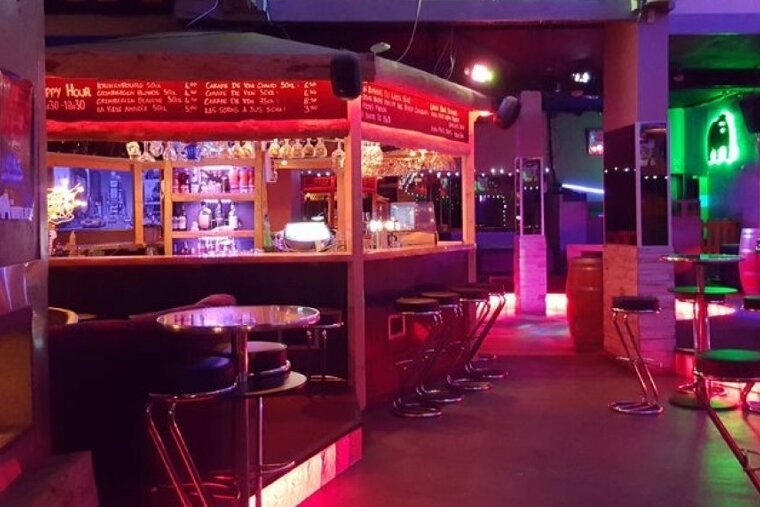 The White Bear is one of the most popular bar/restaurants in Plagne Montalbert, one of the lower satellite villages in the Paradiski domain. This restaurant's burgers have reached near-legendary status online with rave reviews – as has the bar itself. The pub is open from 16:00-03:30 daily, meaning the opportunity for a long night after you've finished eating, should that take your fancy. As for the food, prepare to be spoiled for choice with a range of very reasonably priced burgers including The Classic (served with salad. tomato, caramelised onion, gherkins and burger sauce), The Cheese (with cheddar, salad, tomato, caramelized onions, gherkins and burger sauce), The C & B (with cheddar, bacon, salad, tomato, caramelized onion, gherkins and burger sauce), The Savoyard (with Meule de Savoie. ham, salad, tomato, caramelized onion, pickle and burger sauce) and The Bear (with cheddar, bacon, Rosti, salad, tomato, caramelized onion, pickle and burger sauce). Other options include two different chicken burger dishes as well as a vegetarian burger. Prices start at just €8.00 with the option to add fries for €1.90.
Stuart Hamilton is the Creative Director of Snow-Guru, Snowboard-App and Ski-App - a range of Android skiing and snowboarding apps aimed at improving your time in the mountains. He also runs iRide Ski and Snowboard app, available for both Apple iOS and Android.
More inspiration...
As you can see, there are many places to consider when going out for a burger in La Plagne. Take a look at our Where to Eat Guide for even more options and book your table.
Location
La Plagne - 1800, La Plagne