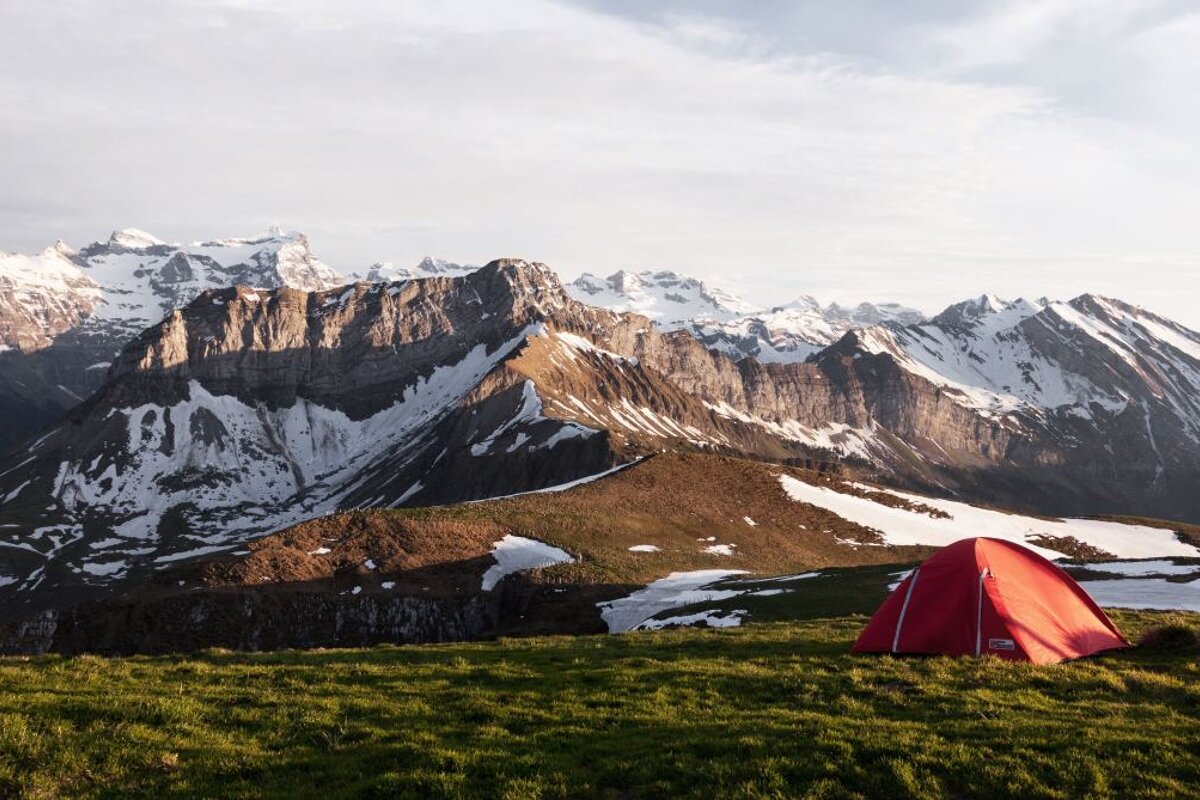 Latest Gear: Camping equipment for Summer
What to bring on your camping trip this summer
For many people, camping is the quintessential summer outdoor activity and a great way to connect with nature. Camping products range from super specialist equipment aimed at lightweight fanatics to hardcore gear for the high mountains and gear for valley and family camping.
I really like camping equipment that has the build quality that you'd expect from high-end outdoor brands but that's versatile enough to be used either in the mountains or for more relaxed valley camping with friends or family.
Haglofs Leftover Sleeping Bag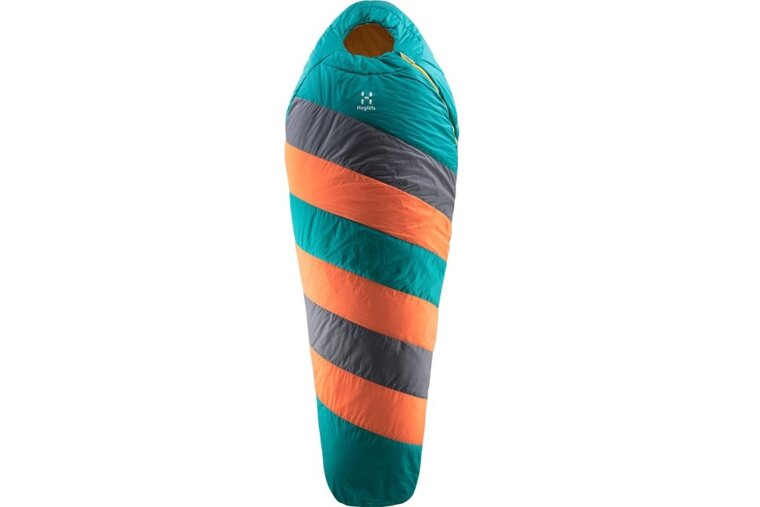 There was a time when Haglofs was one of the most innovative and exciting brands out there. I think they lost their way for a decade or so but recently I've seen evidence of a revival from the Swedish company. Best known for their clothing, Haglofs also have some quality equipment in their range too. The Leftover Bag is new for 2019 and a very cool idea. As the name suggests, this is a sleeping bag made almost entirely of leftover materials that would otherwise have been thrown away. The colours are random as a result but the materials are all very good quality so the bag's performance isn't compromised at all. Only a hundred or so have been made and they're all likely to be a little different. I expect other brands to jump on this concept and wouldn't be surprised to see many more products made with leftover materials in the future.
MSR Pocket Rocket Deluxe Stove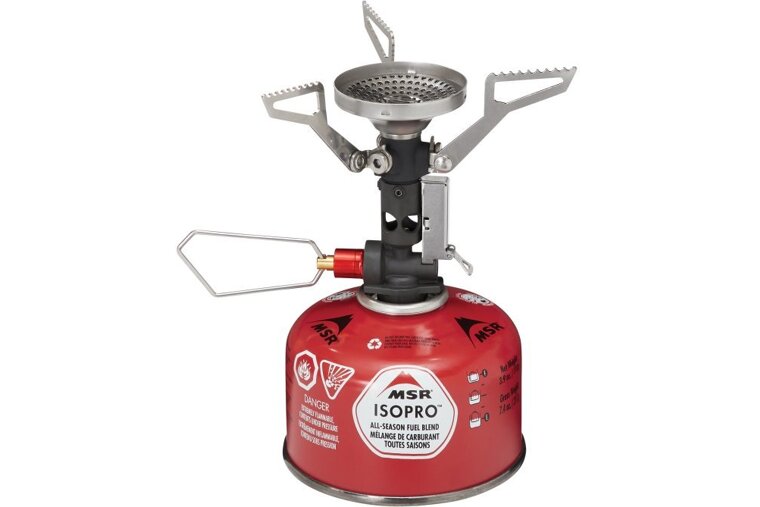 The original Pocket Rocket stove was a massive success. It came about right around the time that ultralight gear was becoming more popular and many similar lightweight backpacking stoves followed from other brands. The Pocket Rocket managed to combine low weight, good usability and MSR build quality at a good price. The brand new Pocket Rocket Deluxe represents a big upgrade from past models. It features a wider burner which gives the stove better simmering capabilities and a new ultra-durable piezo igniter. There's also a built-in pressure regulator that guarantees performance in low temperatures or when the gas canister is running low. The best thing is that the weight is just 83g, only 10g heavier than the standard Pocket Rocket 2. This is the new benchmark for ultralight canister-mounted stoves.
Helinox Chair One
Taking a chair camping can feel like a bit of a luxury when you're travelling light. Thermarest makes an excellent sleeve that converts their mattresses into a chair – these are great if weight and space really are at a premium. It's nice to relax in a proper chair though, especially after a day of activity. Helinox makes super lightweight camping chairs that fold down small but still retain the comforts of a traditional camping chair. The Chair One is the benchmark chair in the Helinox range. It weighs less than a kilo and packs up smaller than a bottle of wine. The aluminum pole frame makes for a sturdy and durable construction which is super easy to set up. This is luxury lightweight camping.
Petzl Noctilight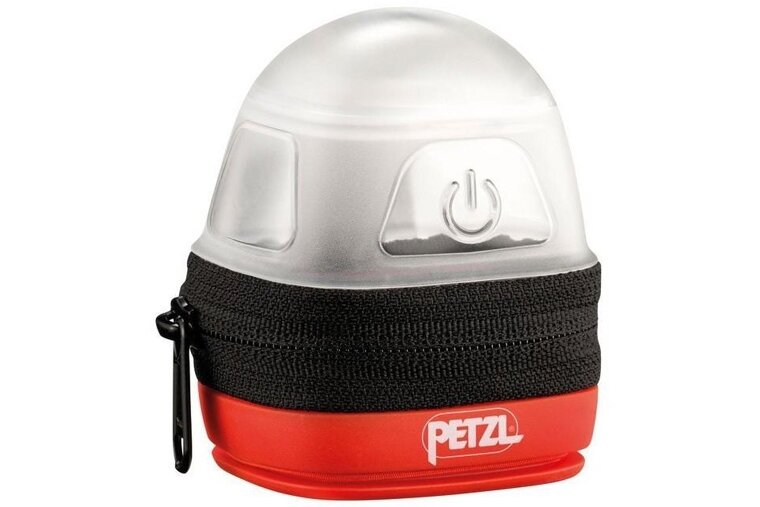 This is such a great idea from Petzl. The Noctilight is a protective case for compact head torches that also diffuses light when a headlamp is placed inside. Head torches are great but they don't work too well inside a tent when a soft, diffused light is desirable. Stick a headtorch in the Noctilight and hang it from the roof of the tent and you've got a much-improved ambience.
Robens Double Dreamer Tent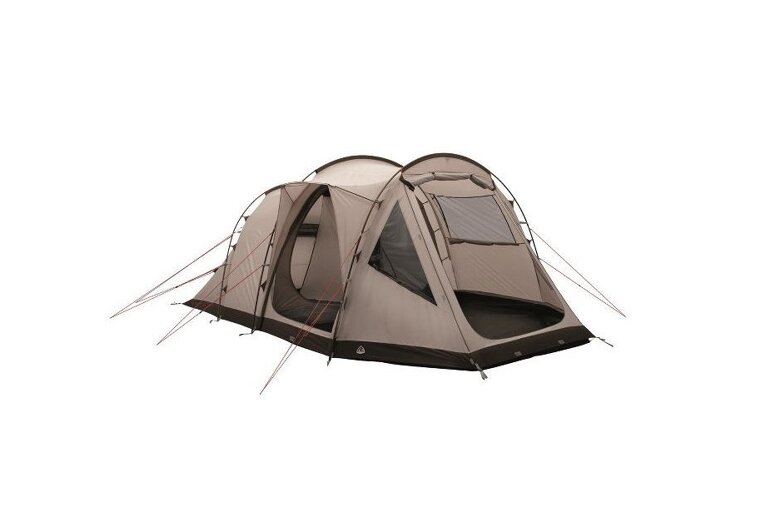 Here's a dedicated campsite tent that's perfect for families and small groups. I've owned a Robens Double Dreamer for over 10 years and used it many, many times. It's a brilliant tent for the money: spacious, easy to assemble, quite light for a big tent and amazingly stable in bad weather. The Double Dreamer has alloy poles which provide a good balance of weight and stability. The tunnel design is very easy to set up, even for one person. Inside there's a large area for cooking and relaxing and a bedroom area that sleeps four people and can be divided in two for extra privacy. The Double Dreamer has two doors: a huge front door that's nice to leave open in good weather and a smaller side door that offers a more sheltered way of going in and out of the tent in bad weather. The sewn-in groundsheet keeps water out and provides a cosy atmosphere inside the tent. The Double Dreamer is a great option for anyone looking for a family-style tent that has the kind of technical materials and strength usually found in smaller, mountain-orientated tents.
Jargon buster
Piezo igniter
The standard built-in lighter on lightweight stoves. The Piezo is basically a smaller button that, when pressed, produces a spark to light the burner.

Tunnel tent
Tunnel tents usually have two or three poles that are placed side by side along the tent. Because the poles don't cross, tunnel tents aren't freestanding and need to be pegged out before they are erected. Tunnel designs usually give really good space to weight ratio, however, and are often very easy to put up.
Sewn-in groundsheet
Sewn-in groundsheet is a construction method where the floor (groundsheet) is sewn directly to the wall of the tent, usually in a bathtub style. Sewn-in groundsheets aren't as easy to clean as removable ones but provide much better weather resistance. They also stop animals and dirt from entering the tent.
Location
Rhone-Alpes, La Plagne