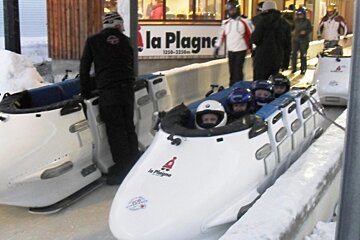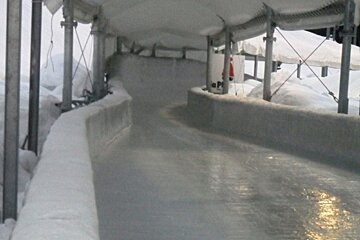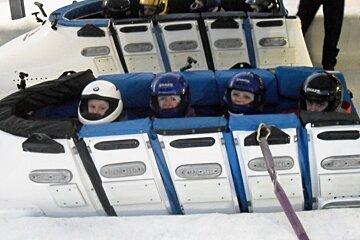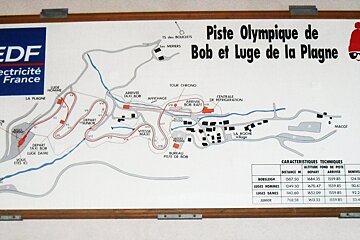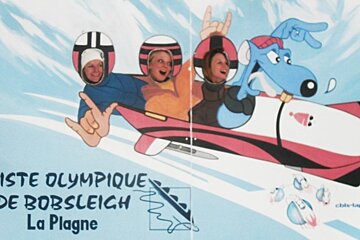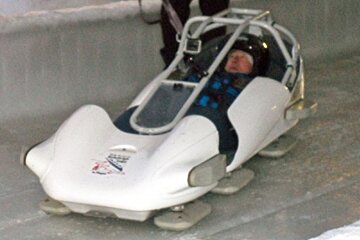 La Plagne Bobsleigh Review
"Feel The Rhythm...."
Well come on did you really expect me to get through a piece about bobsleighing without at least one Cool Runnings reference? Stay tuned I'm sure some more will pop up...
Built in 1992 for the winter Olympics the La Plagne bobsleigh track is just below 1800 and each year it plays host to world class competitions and a fair number of speed-loving tourists. The track is the only one of its kind in France and well worth experiencing if you get the chance. There are a couple of different ride options but our group were booked into the four man bob raft which is an automated sleigh that pilots and brakes itself, reaches speeds of 80km/h and costs 40 Euros per person.
After checking in and being issued our helmets we climbed in to our 'raft' which was much wider than I had expected and every inch of the inside was thoroughly padded. You sit one behind the other with your legs stretched out in front and there are hand straps on each side to hang onto. I would recommend sitting at the front for the best view but if you're going to have your eyes squeezed shut then there's really no bad seat.
I was rather disappointed that we wouldn't be running along side it then jumping in (although I do understand that policy) but instead – after kissing my lucky egg – we were pushed started very gently I thought, and we bumped around a fair bit until suddenly the raft found its line and lurched off down the track. I was sat in second place and was staring at the back of the front persons head until suddenly the ground dropped away and I could see mountains and the track up ahead, then we were rounding corners, tilting precariously to one side then veering to the other, picking up speed all the time as our heads bobbed and bounced around inside the raft and I then understood the need for all the padding.
The ride took a minute, 2 at most and was very much like a roller coaster, with the added concern that you are not attached to the track and could conceivably roll over at any moment (I'm sure there was never any real danger of that happening but inside the sleigh it felt like you were tipping onto the side going around the corners). We whooped and squealed the whole way down and came cruising to the end grinning widely and sorry that it was over. The attendants then drive you back up to the top of the run where we watched the video of our run. There was a camera on the front of the raft pointing down the run, then one capturing the first two seats and one for the third and fourth so that every aspect of your ride is captured. I have to say it looks much calmer on film but our facial expressions say otherwise!
The other options are the mono-bob in which you're alone and strapped into what looks like a cross between a sledge and a cage, you're lying down and pointed feet first down the track, supposedly you get a great view as you go down but at 90km/h I don't think you'd be doing much sightseeing. That one goes for 107 Euros and you must be 16 to do it.
Then comes the big dog; the taxi-bob. Where you sit behind a professional bobsleigh driver and he steers you around the course at a whopping 120km/h, which according to the information is only a 'taster' of a real competition run. Wow. You have to be 18 for this one and at 114 Euros a go it's rather expensive but what an adrenaline rush it must be. I hear that the G-force you experience is incredible and to be with a real competition driver must be amazing. I must confess that doing the slower bob-raft has given me a flavour for the game and I would absolutely love to get back out on the fast one, maybe next year.
Feel the rhythm, feel the rhyme, get on up, its bobsleigh time!