The first big dump of the season has arrived in La Plagne
Snow predicted all through Friday into Saturday
Alright, alright so I know I told you all to cancel your plans and call in sick for Thursday because that was the official snow day of the week. I told you it'd be epic and it turns out that I wasn't entirely correct.
I'm very sorry to anyone who actually listened to me but in my defence the forecast was pre-emptive and the predicted day of snow has turned into a night of snow which now makes Friday the official snow day and day on which to call in sick and head to the hills!
That's not to say that Thursday was a bad day, on the contrary the mountain was empty the pistes were fluffy and the day was good, it just wasn't quite the powder fest I had hyped it to be. Wednesday on the other hand was the kind of day dreams are made of, hopefully you trusted your own instincts - and your eyeballs- and got the hell out there in the morning. After the mini dump of snow Tuesday night, Wednesday dawned with clear skies and sunshine and was a truly stunning day to be on the mountain until round about 3pm when the clouds rolled back in and the light went completely flat.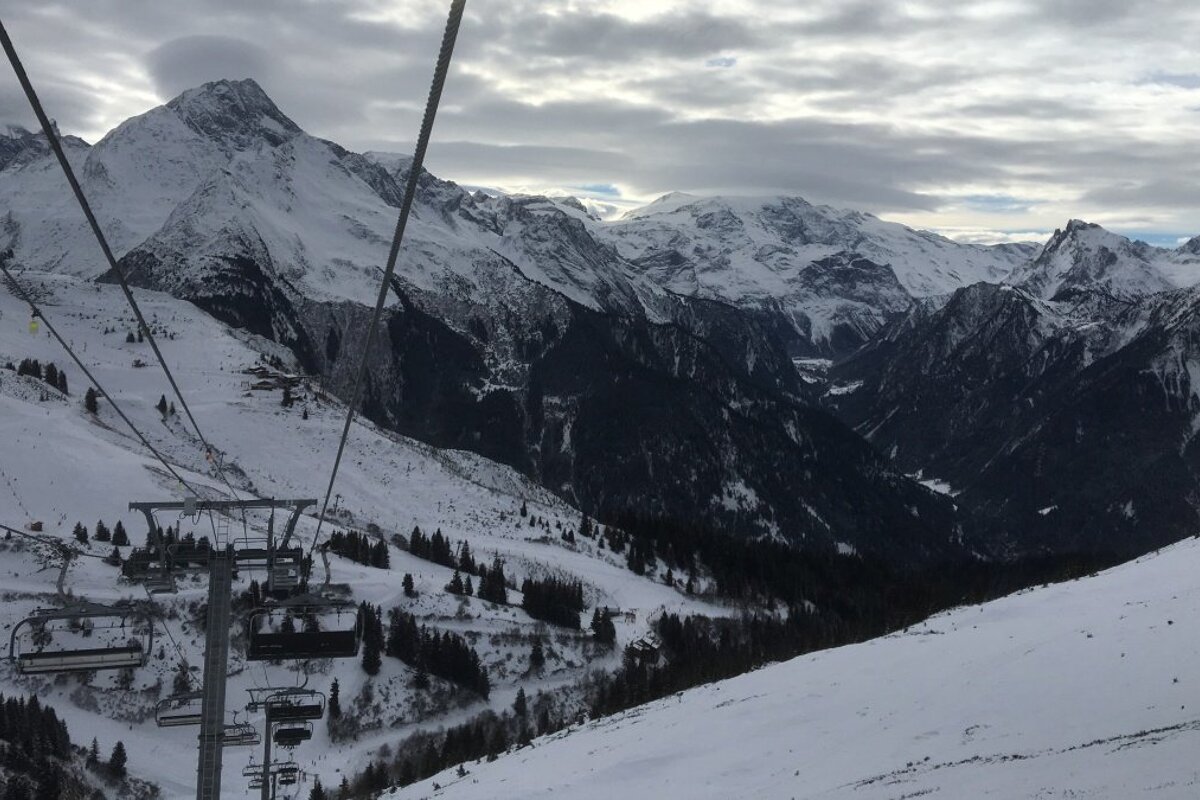 Flat light doesn't keep us off the mountain though! We rode Wednesday until the lifts shut and did the same Thursday even though there were a few times that it seemed we'd accidentally slid into a monochrome world. The sky, the ground, the air itself was white and the brooding black mountains served well to add drama to the surroundings. All day long there was the occasional fluttering of a snowflake in the air but never did it turn into anything more until the lifts shut and the heavens opened and our long predicted dump of snow finally began hammering down on us. It's set to carry on dumping snow straight through Thursday night, all day Friday and well into Saturday giving our snow pack the massive hit it needs to kick this season into high gear.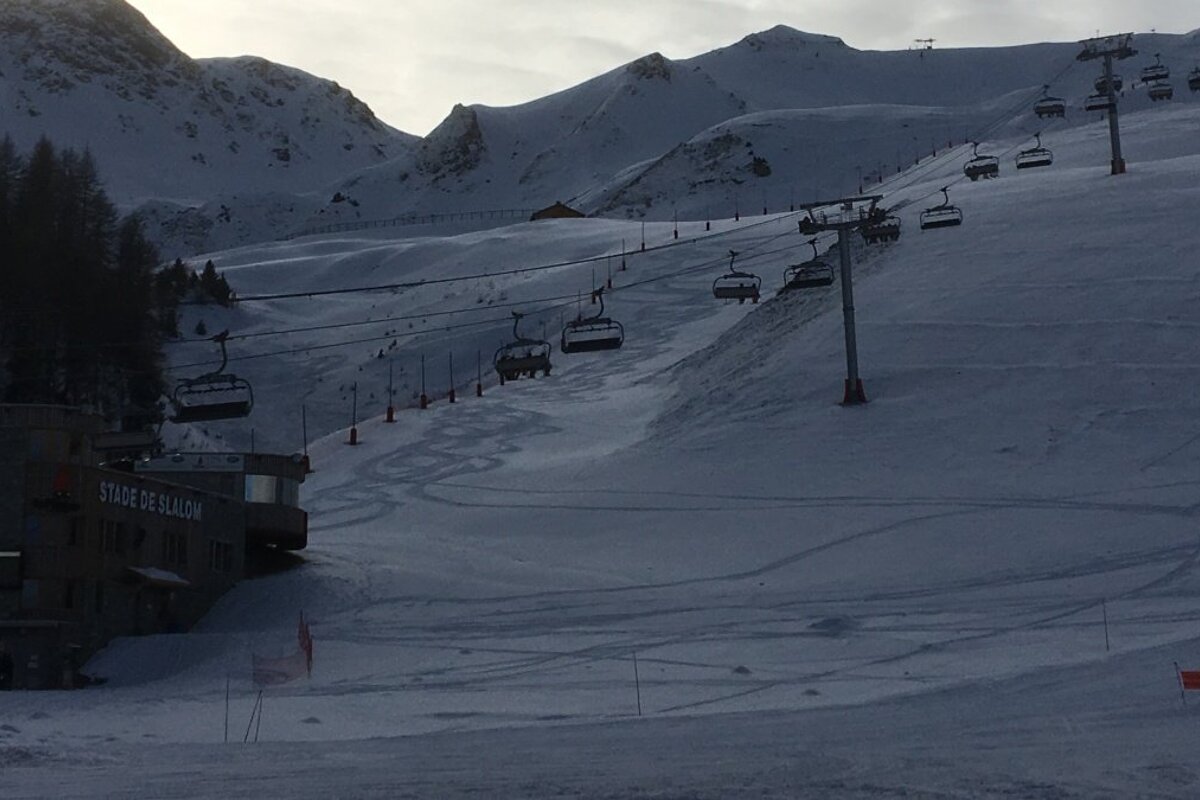 With the snow fall came high winds and a sharp drop in temperature so if you are planning to get amongst it on Friday do please wrap up warm and absolutely plan to get out there. Yes it's going to be a white out but head for the trees or pick a run you know inside out and lets all go play in some pow, it's about damn time!
Like I said earlier in the week do be safe out there, when the pistes are covered in half a foot of powder there really is no need to be heading off piste, especially in a white out and especially when all the rocks that were there yesterday are still very much there today and still not really covered. Save the off piste for a sunny day when you can see what you're doing and when plenty of snow has covered the boulders. I keep saying it but people just keep ignoring me and getting crazy. Wednesday morning saw off piste tracks barely before the lifts opened and I'm sure tomorrow will be no different, there's even off piste tracks through barely snowy grass on the Champagny side, grass people! Try to contain yourselves, it's going to be an on piste powder day, make the most of it!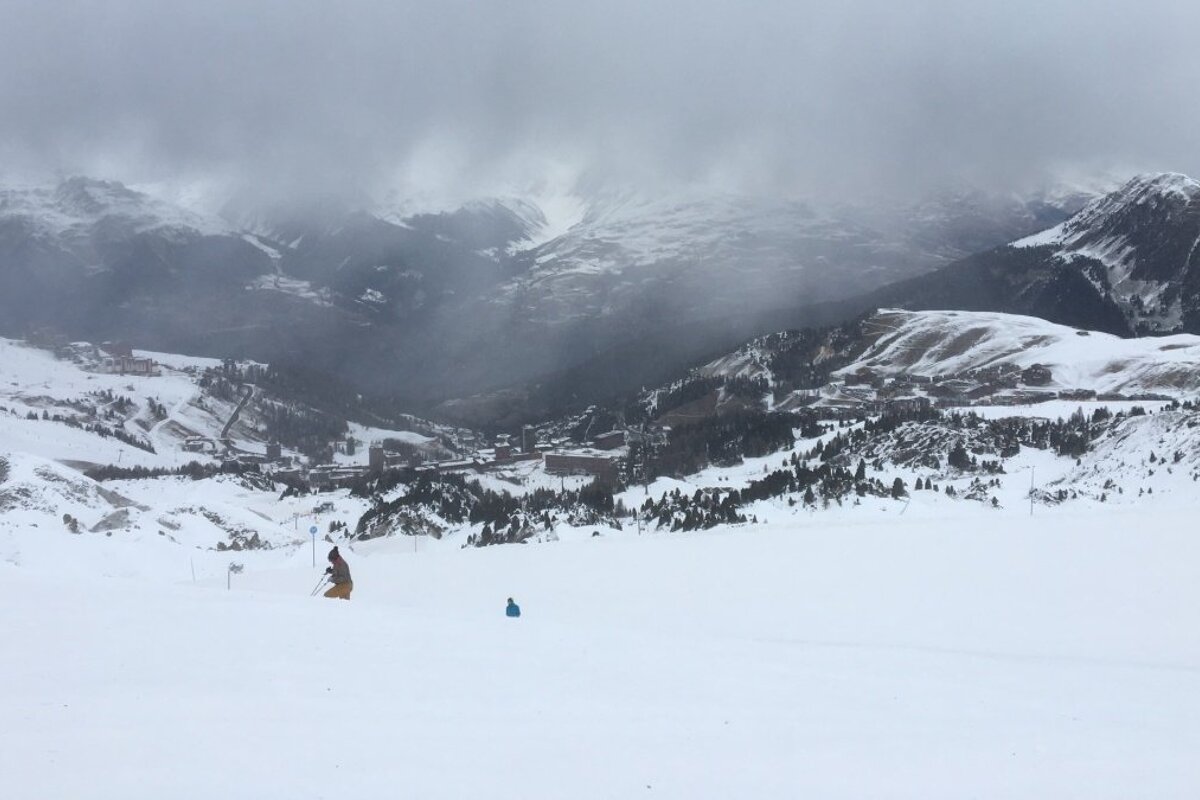 We were all starting to believe it was never going to happen and this was going to be a damp squib of a season but now look at us! Covered in snow with no sign of it stopping anytime soon! I hope everyone who gets out onto the mountain this weekend has a truly epic time, go find yourselves some powder!
First lifts anyone??
Location