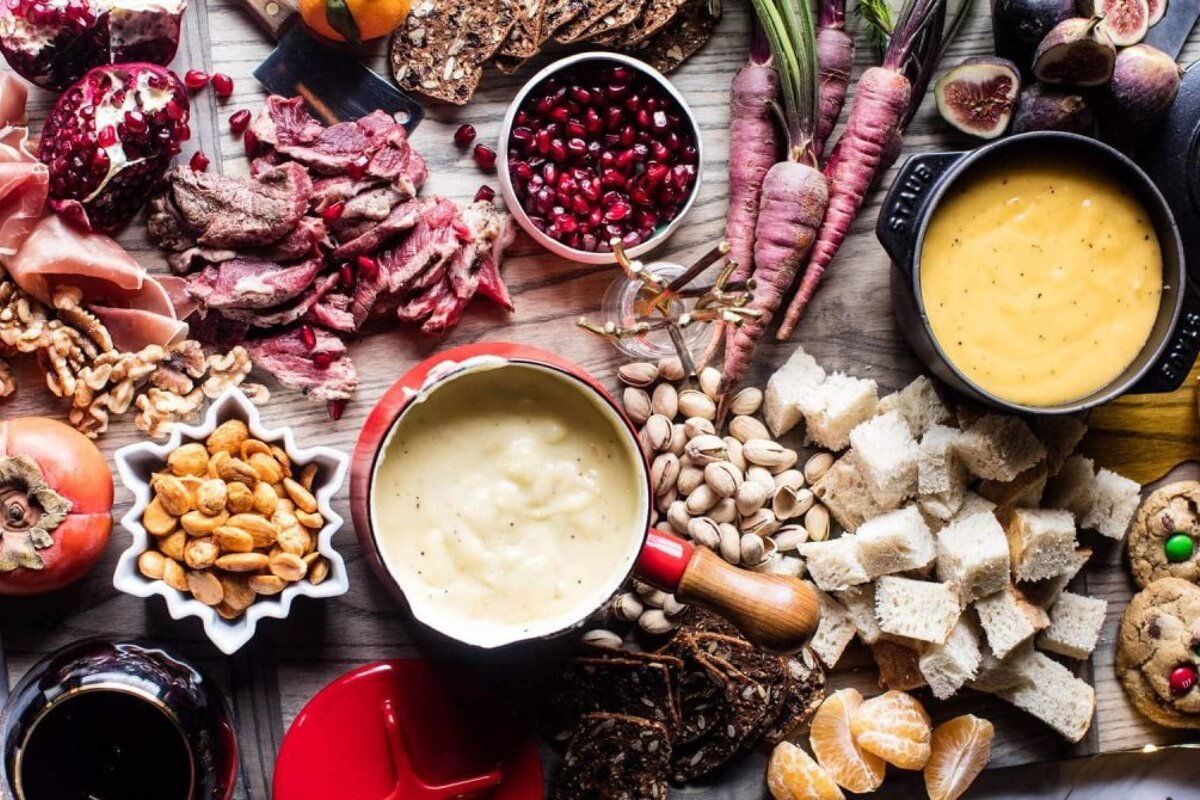 Best fondues in La Plagne
Celebrate the enduring relationship between cheese & ski
The traditional French fondue is a staple of the country's diet and surely one of the most convivial and enjoyable ways to eat together in a group.
In most cases, a typical fondue in La Plagne will cost around €25-€30 per head. There is always a minimum of two eaters required to order a fondue though more typically you'll see groups of 4 or 6. In case you aren't aware, a standard fondue consists of a pot of melted, seasoned cheese (often Emmental combined with Gruyère) served alongside charcuterie, vegetables and bread to dunk. If you've never tried fondue, we strongly recommend you do. It's the perfect way to round off a day's skiing or snowboarding while enjoying a unique part of French culture in the mountains.
Whether it be the traditional cheese fondue or the meat-based Fondue Bourguignonne, here's our rundown of the best restaurants to get your Fondue fix in La Plagne. Note, there are many other restaurants around resort but these are ones we can personally vouch for.