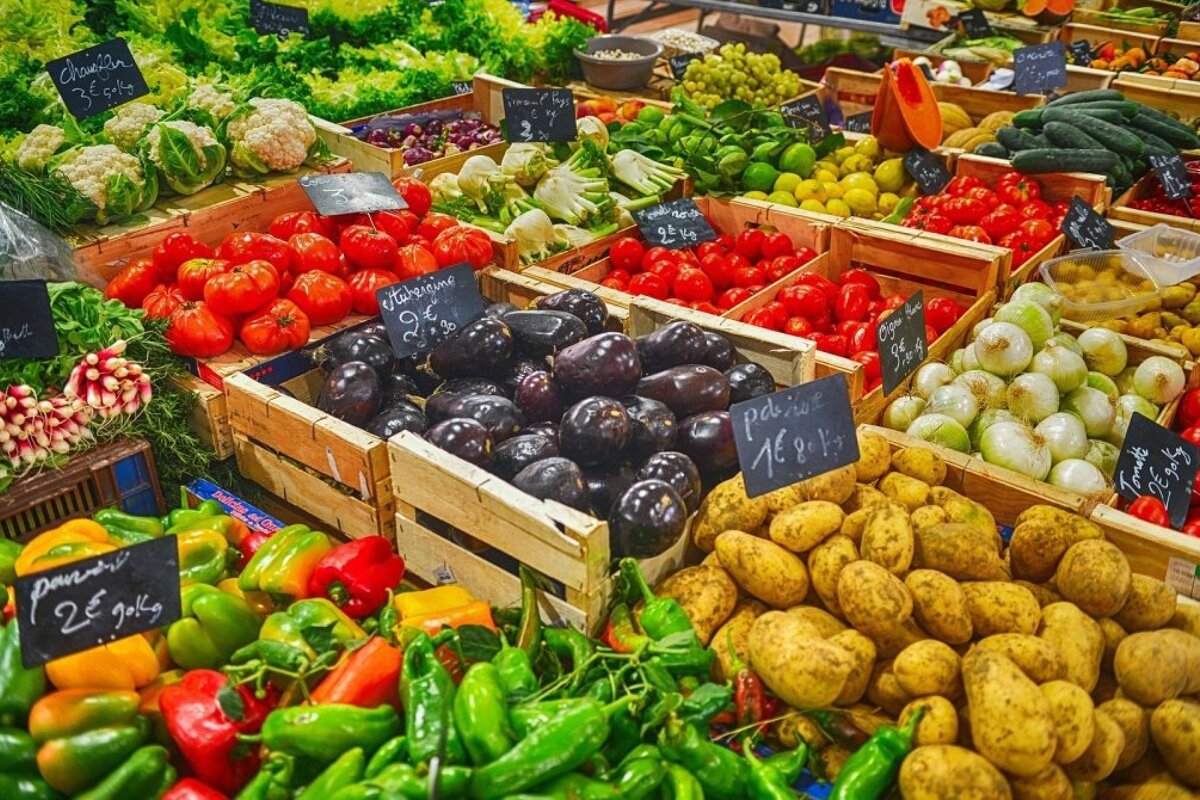 Top vegetarian restaurants in La Plagne
Historically the French Alps has not been known for vegetarian cuisine, although there's a great choice of cheese dishes. Thankfully, things are starting to change and there are more options appearing for those who don't eat meat.
Here's our pick of La Plagne's best vegetarian and vegan options.
France is a nation famed for its rich and diverse cuisine so, while the vegetarian option might not be at the top of many restaurant's menus, you will still find that a lot of places do a very good job. Salads, pizza or fondues feature on most menus but there are more creative options available if you look for them.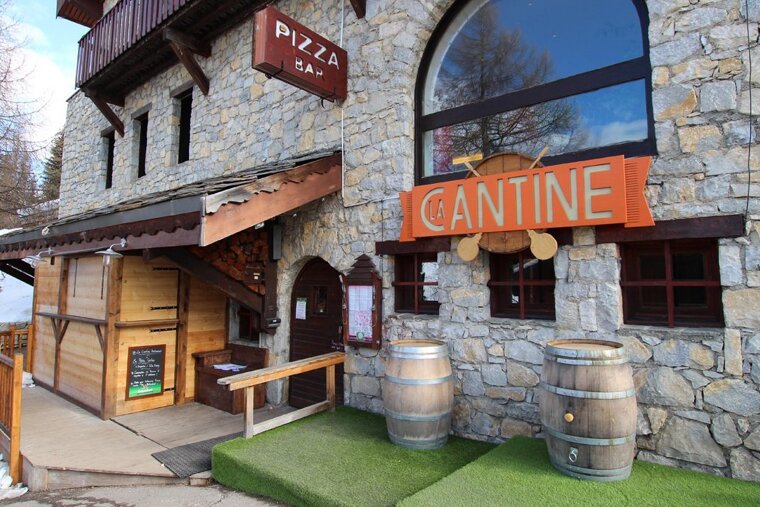 La Cantine - Plagne 1800
La Cantine is a lovely, rustic themed restaurant in the heart of Plagne 1800. This village is one of the smaller, quieter parts of La Plagne so there are not many other choices for nighttime entertainment on the doorstep and, consequently, the restaurant is very often very busy which means that booking is absolutely essential to avoid being turned away.
In the main, the food is relatively simple fare, however, they do great pizzas and salad options. There are also gluten-free dishes on the menu. As ever, don't be put off if you're not staying in 1800 as the regular shuttle buses around La Plagne make it easy to get to. Just make sure you don't miss the last bus of the night as it can be quite a hike back up to the higher resorts.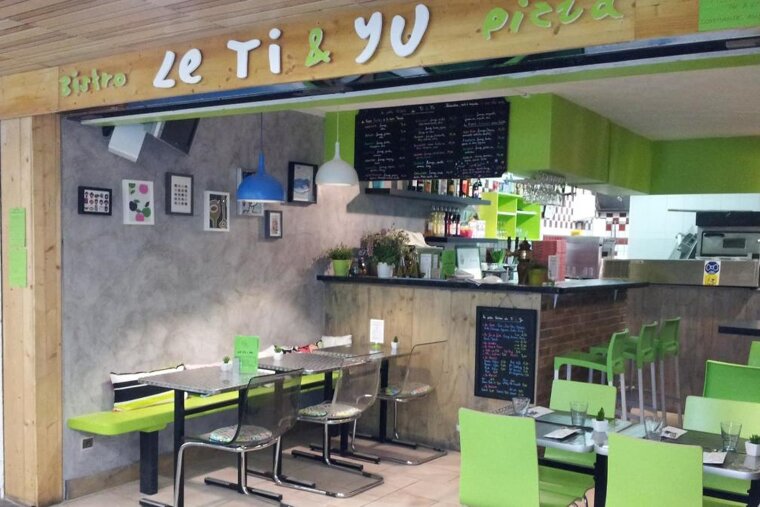 Le Ti & Yu - Plagne Centre
Le Ti & Yu is located in the main Plagne Centre shopping area and specializes in mainly fast food and pizzas. It bills itself as vegetarian-friendly and also has vegan options available.
The restaurant is rather lacking in character compared to other options listed here but if it's reasonably priced, fast food type fare you're after, you won't go far wrong.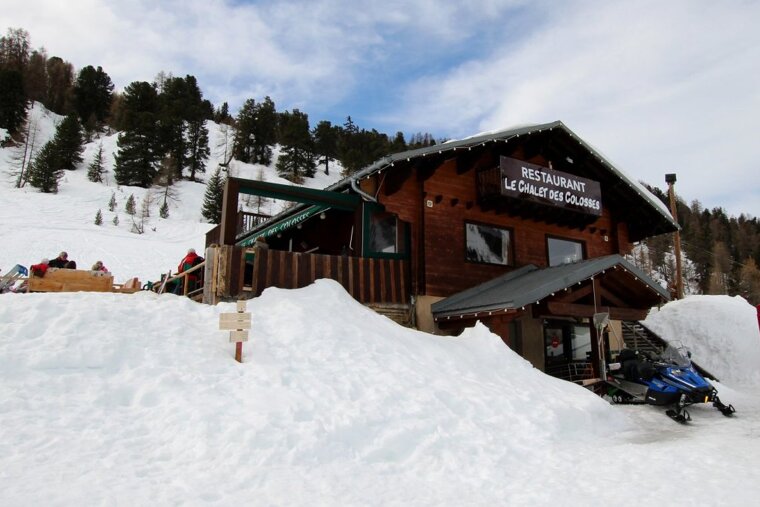 Le Chalet des Colosses - Plagne Bellecôte
This is a great restaurant located just to the side of the main Bellecôte building, near the Roche de Mio télécabine. The menu is huge and features a lot of local specialities and even some dedicated vegetarian dishes – all very creatively conceived.
The restaurant has a great ambience with very friendly staff and the prices are mostly pretty reasonable too, particularly given the size of the portions.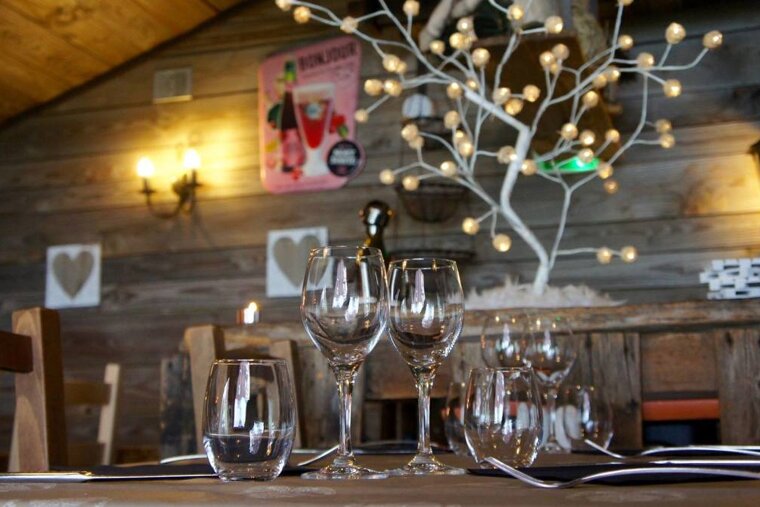 Le Grizzli - Plagne Villages
Le Grizzli is a charming little restaurant located near the main shopping area in Plagne Villages. It can get extremely busy so booking is highly recommended.
The vegetarian options on the menu aren't as extensive as many of the other restaurants on this list but what there are, are done well. Depending on the time you arrive, you can take the Télébus directly out from Plagne Centre for access. Later in the evening, the satellite bus will run you back to Centre until around midnight.
Staff are friendly and, while this restaurant can be quite expensive, the quality of the food is normally very good.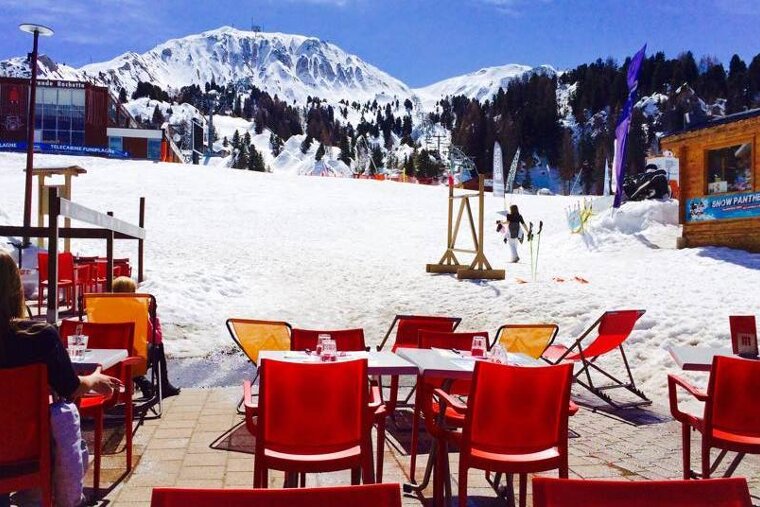 L'Avalanche - Plagne Centre
L'Avalanche is located in Plagne Centre, near the Front de Neige and just below the Funiplagne Grande Rochette. One of the smaller restaurants in resort so can get very busy during the season.
Stays open during the day and is more competitively priced than eating in the mountain restaurants up the hill – yet you can still ski or snowboard directly to the door. There are various vegetarian options on the menu, though perhaps not as extensive as some of the places on this list.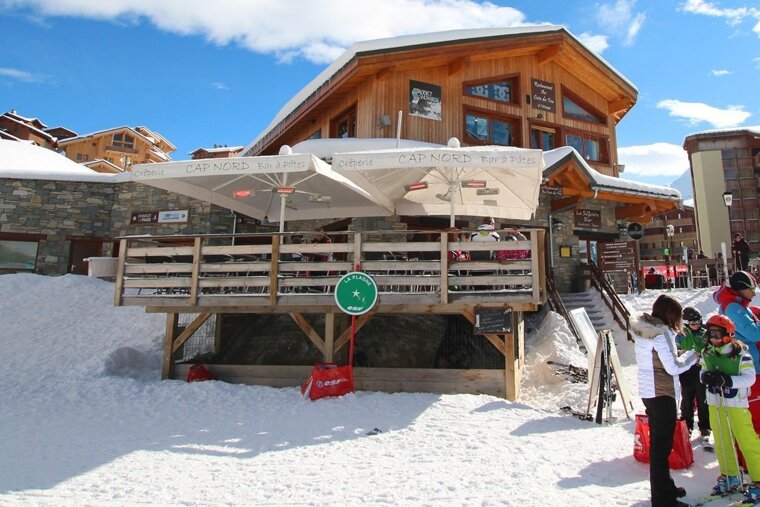 Cap Nord - Plagne Soleil
The Cap Nord is a creperie situated in the centre of Plagne Soleil, near the other main bars and restaurants. The restaurant has a very good range of salads on the menu along with various other dishes suitable for vegetarians.
Staff are friendly and prices are reasonable. The interior lacks some of the charm of the other venues on this list but no-nonsense food at a good price, it's a great choice.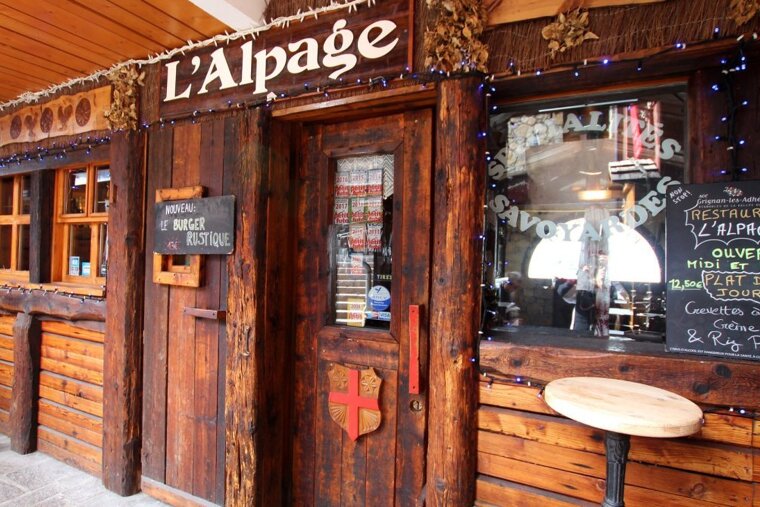 L'Alpage - Belle Plagne
L'Alpage is a tiny restaurant located in the heart of Belle Plagne serving crepes and Savoyard dishes. The restaurant has various vegetarian options on the menu, all at reasonable prices.
Given its relatively small size, you would be well advised to book early (there are only around 12 tables in total). Staff are friendly and there's a generally nice ambience made all the more homely by the cosy atmosphere.
If you're not staying in Belle Plagne, access is via the Roche de Mio gondola. If you're not staying in Belle Plagne or Bellecôte, this could mean a relatively lengthy journey – including at least the gondola and one connecting bus – so this probably isn't the best choice if you're staying further afield like in Plagne Villages, Soleil or Centre.