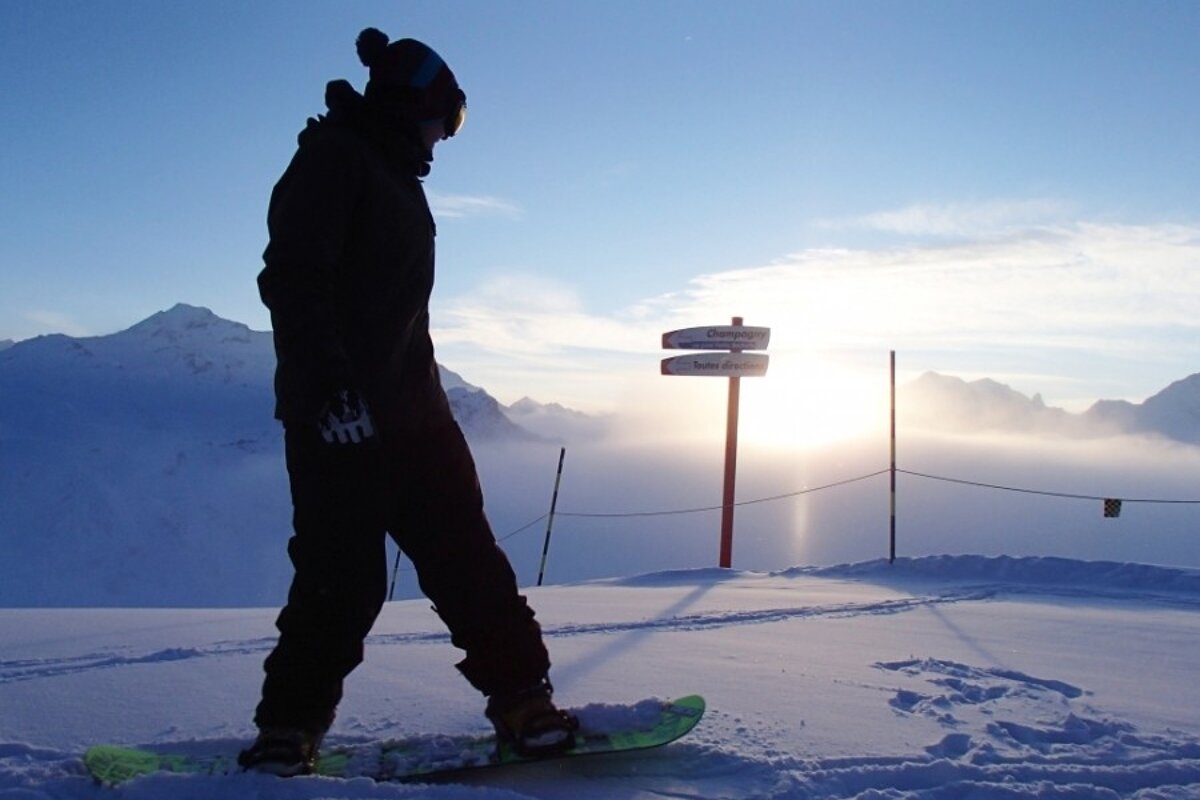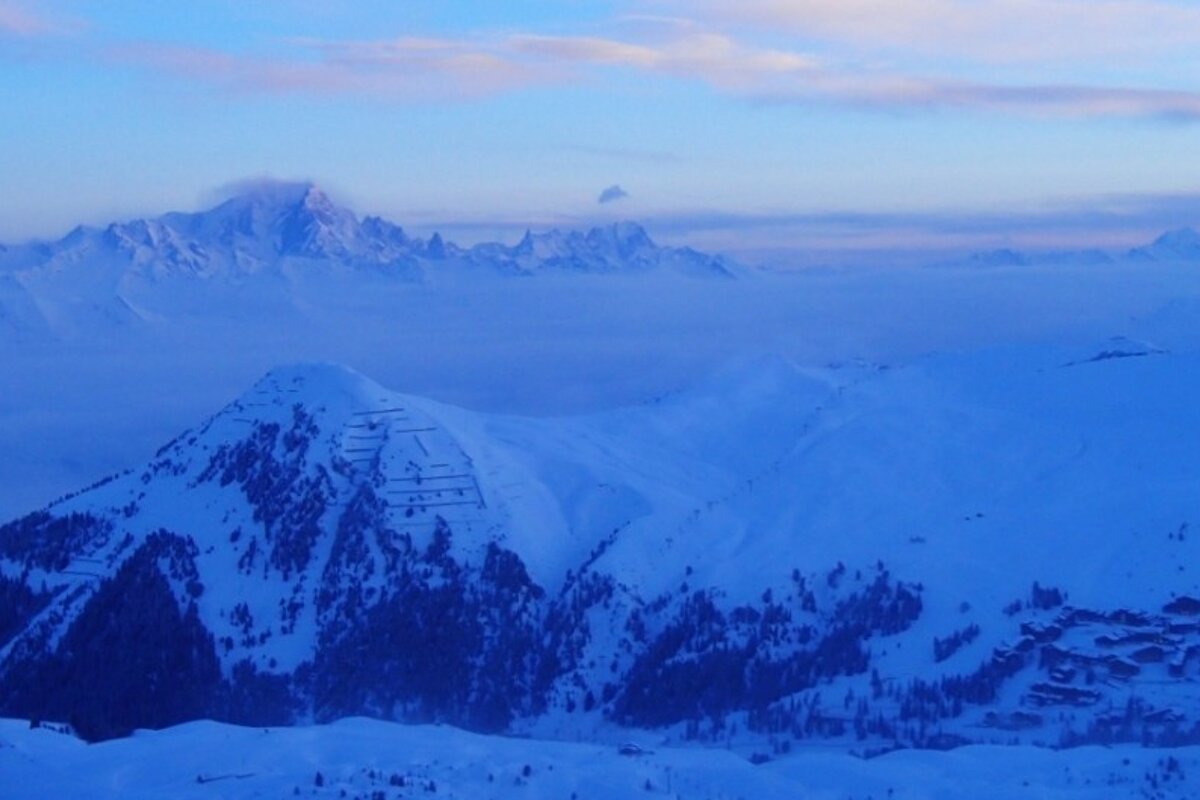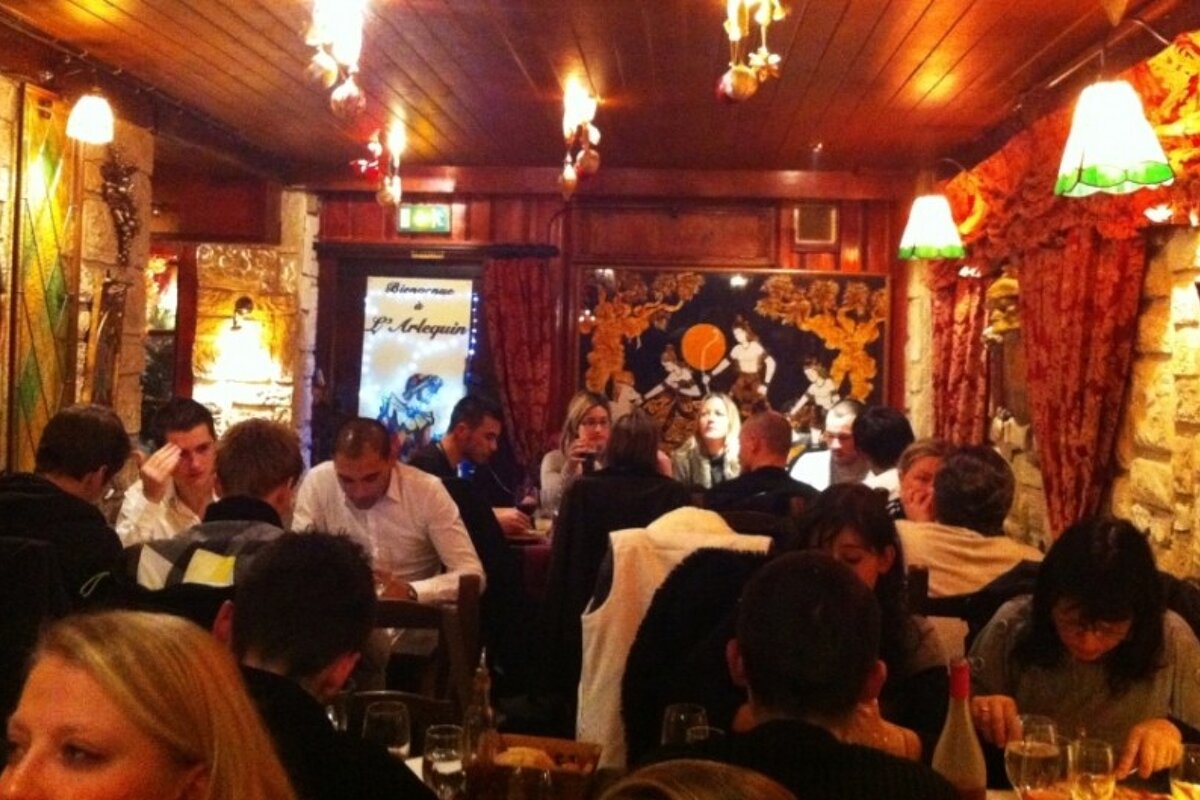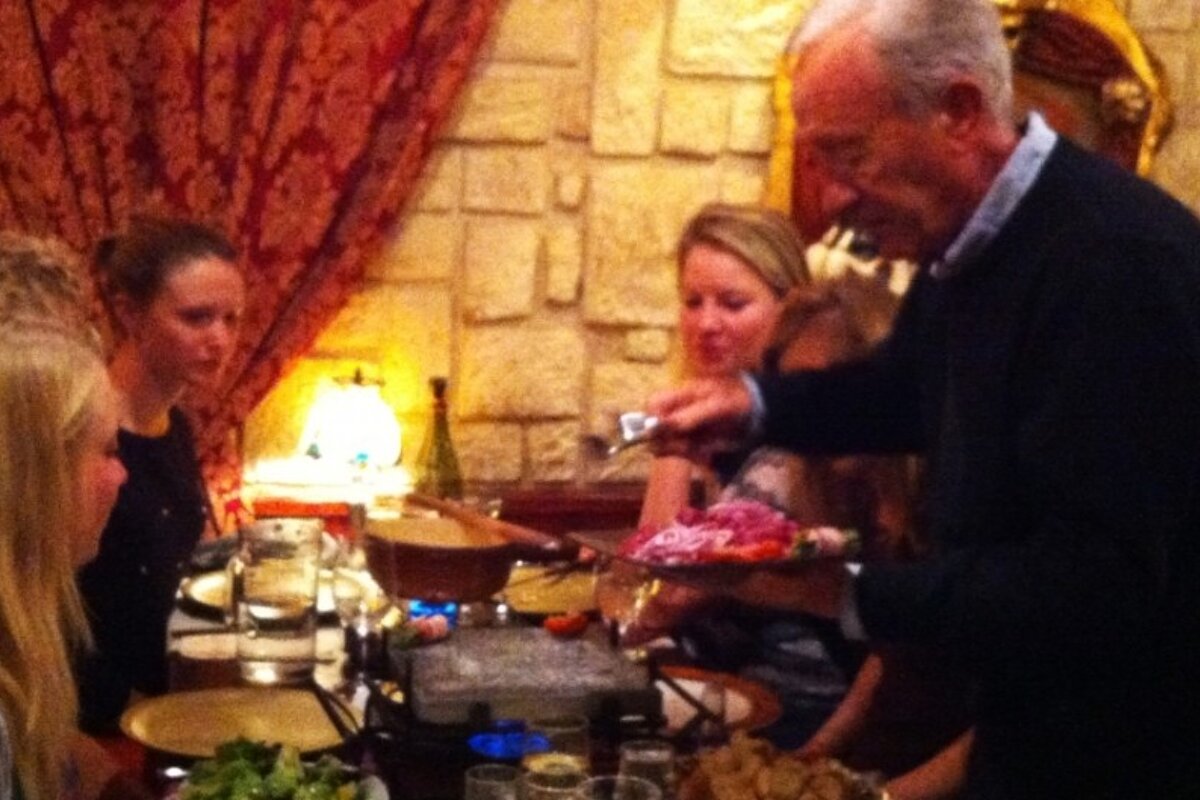 La Plagne Apres Ski Report: 23rd January 2013
24 Hours in La Plagne
Now this may be a bit more "avant" reporting than apres but bear with me, its definitely worth it.
Everyone likes to be first, first chair, first one down a run, first one off a jump, first tracks on a powder day, admit it, it makes us feel special and somewhat cocky to have got there before anyone else, before some people even knew about it. Well now there's an opportunity to be the absolute, unquestioned, monarch of first chairs. There is an activity (called inventively enough) First Tracks, it's run by the mountain and involves getting up really early (07.45) and catching a private Grande Rochette bubble up to the top, having breakfast in the Chalet de la Grande Rochette, watching the sun come up and then getting two runs in before the lifts are opened for anyone else.
There is something really magical about first lifts, knowing that you are the first person down a run, seeing no tracks or signs of life other than those you make is a really great experience whenever you manage it. The day we picked to do First Tracks turned out (through sheer dumb luck) to be on a completely different level. The runs had been groomed and then fresh snow had fallen on top, when the sun came up in a blaze of pink clouds, the skies were clear and blue whilst the valleys were filled with clouds. We were taken up to the viewpoint - a tiny hike from the restaurant - and our Paradiski guide told us what we were looking out at and we all gazed upon some seriously beautiful natural splendour.
After the talk we followed our guide down the blue run and then hopped back on the bubble for another run which we were free to choose ourselves so we headed hard left from the bubble and let our tracks christen the Rochette black, one of La Plagne's best kept secrets (you didn't hear this from me!). It's an awesome run even at the worst of times but it was truly epic that day.
Several hours and many more runs later and it was time to head out for dinner. Branching out from La Plagne Centre, a group of friends and I headed up to Aime 2000 and L'Arlequin restaurant having heard great things about the atmosphere and the food we were excited to see for ourselves.
Decorated in a quirkily authentic French style L'Arlequin is warm and inviting. Cosy is definitely the word to describe it - its tiny and if you turn around too quickly you are sure to spill your neighbours wine, but not to worry they are sure to take it with good humour. The owners there are renowned for their hospitality and we were certainly not disappointed. Upon arrival we were seated swiftly and talked through the menu by the George one of the owners, who clearly knew his stuff and didn't mind at all how many questions we asked in our terrible French. Once we had ordered - both a cheese fondue and a pierrade (well why not) George himself brought to our table who proceeded to season and heat the hot rock with practiced ease whilst talking us through what he was doing and why.
He taught us how to cook the meat and showed us how to do it properly, and indeed as you can see from the photos he was much more elaborate with his creations than we were with ours. The pierrade came with a side of beautifully cooked dauphinoise potatoes and the fondue with all the bread, salad and spuds you could want. We washed everything down with plenty of wine and rounded the meal off with creme brulee coated in genepi and flambeed at the table. A wonderful meal in an extremely welcoming atmosphere, the one and only downside being struggling back up their ornate spiral staircase after far, far too much cheese.
So there you go, whether you're an early riser or a night owl there's something going on here for everyone, get out here and enjoy yourselves La Plagne style!