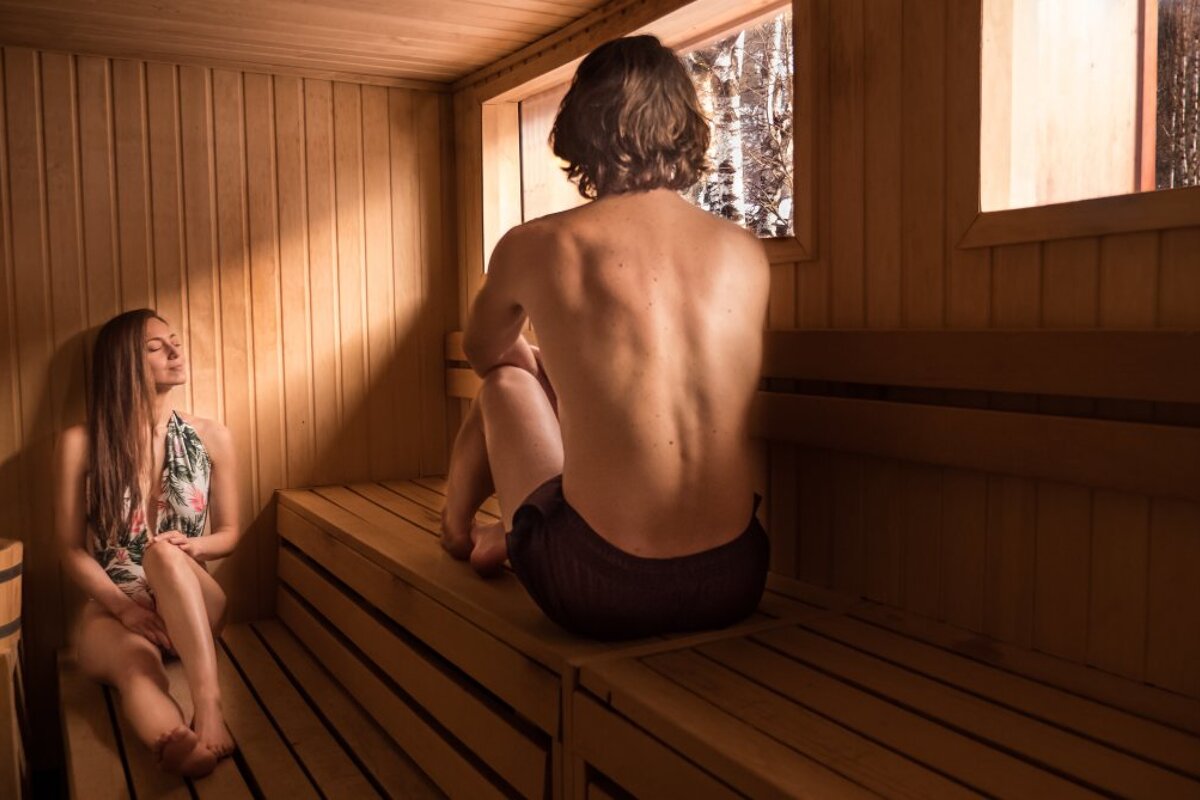 Top spa breaks in La Plagne
Ski time to me time - pamper yourself in resort this season
Winter holidays in La Plagne are not just about skiing and energetic outdoor pursuits.
Thankfully, La Plagne has a wealth of spa and wellness facilities spread across the higher stations.
Deep Nature
The Deep Nature Bains & Spa features state of the art amenities spread across a 1,500m2 facility located in the heart of Belle Plagne. This large spa houses a counter-current swimming lane, whirlpool baths, Nordic baths, three saunas, a hammam, salt grotto and relaxation space in the spa area. Six healing rooms offer a range of specialised treatments while the Family Spa area features an outdoor aquatic trail (with water heated to 35ºC) with gooseneck showers, waterfall, geysers, water-beds, counter-current walking lane and massage jets for back, leg and foot massages. And all this accompanied by superb views over Belle Plagne, the Roche de Mio gondola and the main Bellecôte bowl.
Deep Nature is open to all and reasonably priced considering the quality of the facilities on offer and the unique location of the spa. With prices starting from just €10.40 per person (reduced from €13.00) for a family entry to the spa for two hours, it won't break the bank taking the kids along too for some well-earned relaxation. Premium Spa access will set you back €25.60 for two hours and gives access to the full facilities. Additionally, massages start around €49.00 for 20 minutes while specialised treatments are a little more expensive (eg €89.00 for a 45-minute double scrub with moisturising milk).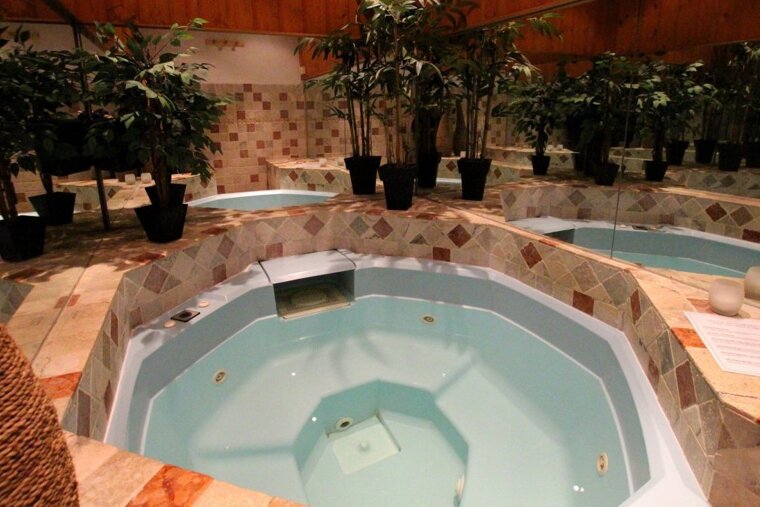 Spa Bellecôte
As the name suggests, Spa Bellecôte is located in the heart of the main Bellecôte building. The facility offers massages, sauna, steam room, Jacuzzi and various beauty treatments. Prices are very reasonable, starting at just €30 for a 90-minute access to the sauna, Jacuzzi and hammam. And, if you add a 15-minute massage to the package, the price is only €55 – perfect for revitalising tired muscles ready for another day's riding. Alternatively, if you want to keep things simple, an hour in the sauna or Jacuzzi costs just €20/€30 respectively while a 15-minute massage on its own costs €30.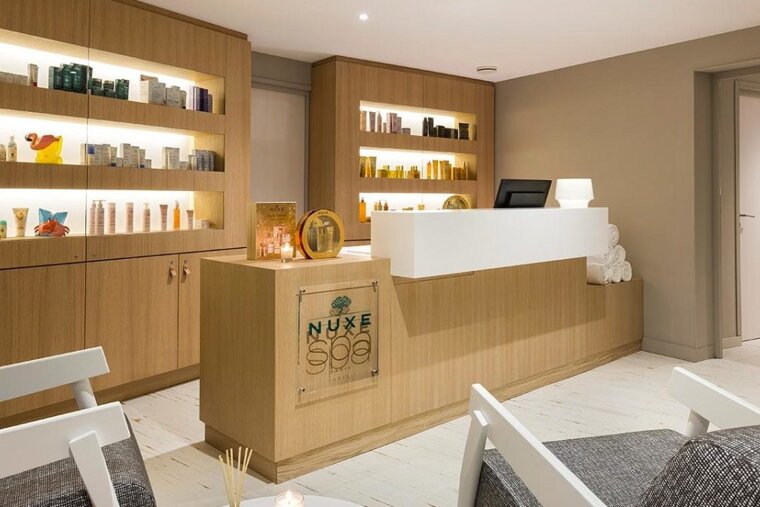 Araucaria Hotel & Spa
The Araucaria Hotel is located at the far end of Plagne Centre, near the Jean-Luc Crétier Stade de Slalom. The hotel has been renovated in recent years and now features a 450m2 spa facility with tepidarium (warm relaxation room), sauna, ice-room, sensory shower, hydro massage corridor, relaxation room, swimming pool and an aquatic play area for children. One of the "well-being cabins" even offers dramatic views right over the Mont Blanc massif. In addition, various health and beauty treatments are on offer including body and facial care as well as massages. While the hotel's facilities are primarily for guests, non-residents are also welcome by way of appointment.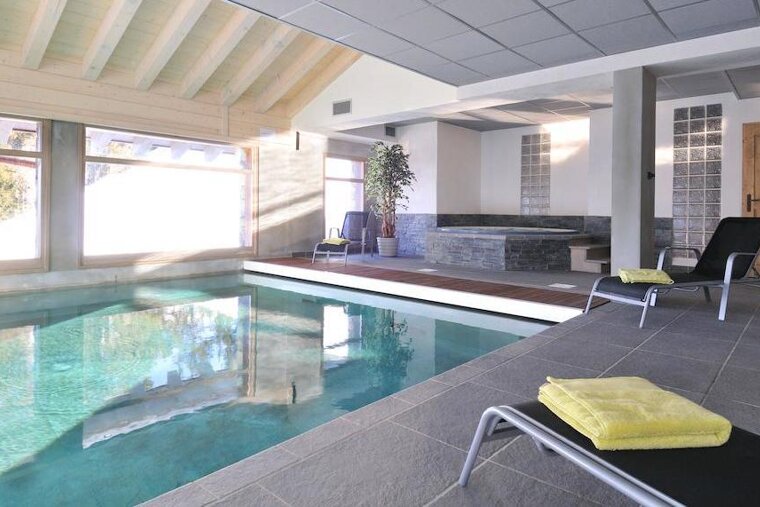 Carlina Hotel Spa
The Carlina Hotel is located just below the main Belle Plagne station, on the road from Bellecôte. The spa facilities are open every day through the season – to residents and non-residents alike. Included within the facility is an indoor pool with beautiful views over Bellecôte and the surrounding mountains. The spa also offers a sauna, Jacuzzi and steam bath along with various health and beauty treatments. Beauticians are on hand offering hair removal, manicures, pedicures and nail polish application. There's also a solarium should you feel the need to balance out your goggle tan. The full range of prices is available on the hotel website.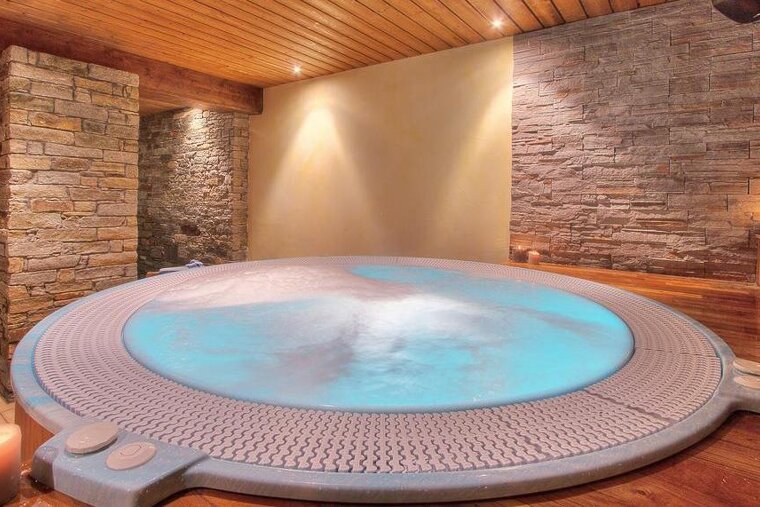 Hôtel Les Balcons Village & Spa
The Les Balcons hotel is located just below Belle Plagne and features a range of health and beauty facilities including an infinity pool, sauna, jacuzzi, massage rooms, gym and solarium. In addition, they've also teamed up with Thalgo beauty care to offer a huge range of specialised facial scrubs and treatments starting from as little as €40. A package of a 60-minute facial treatment and a 25-minute massage costs €90 (reduced from €120). Again, although the spa facilities are primarily for paying guests, non-residents are welcome.
Massage Me
You can also get pampered in your own chalet, apartment or hotel room. Massage Me offer a mobile massage service sending some of the best therapists in the Alps to your home in the mountains. Their range of treatments goes from the classic relaxing and sports massages to their signature Winter Wonders devised especially for skiers and including full body, legs, back, shoulders or feet massages. They also have facials in their menu, which you can combine with any other treatments, as well as pampering services for pregnant women. Or you can just ask them to tailor their treatments to your specific needs.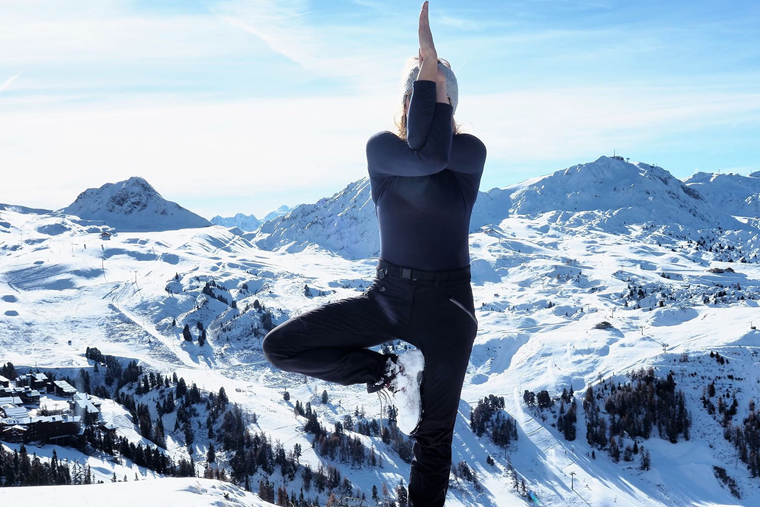 Montagnes & Mouvement
Health and beauty is one thing, but if you really want to be in tip-top condition for your time on the hill, there are surely few things better to get you limbered up than a session of Yoga or Pilates. Montagnes & Mouvement also offers specialised Physio and Osteo care and massages as well as stretching classes to get you loosened up. The company is run by Lisa-Pauline (qualified Osteopath) and Audrey (qualified yoga teacher – as well as a ski and snowboard instructor). In particular, Lisa has a deep understanding of typical ski and snowboard injuries and can offer advice, techniques and massages to quell the common niggles and sprains we tend to suffer. The Montagnes Mouvement facility is based at the top of the main road through Belle Plagne. To access, rather than turning right towards the gondola as you enter Belle Plagne, turn left and head up to the last building on the right (on the ground floor of Le Genepi Residence). Treatments are also possible by arrangement in your apartment/hotel.
More inspiration...
With stress-relieving spa treatments becoming part of busy people's routines and men becoming more interested in health treatments too, you may already be convinced of the benefits of a day, or even an hour, at the spa. If you've so far resisted the trend, then check out some of the other spa and massage services in La Plagne and indulge in a bit of extra holiday pampering.