January in La Plagne: What's on and weather
Quiet slopes, great atmosphere and some special events
It's very cold, so wrap up warm and get outside to find new year adventures.
After the Christmas holidays are over, January is the quietest part of the main winter season in La Plagne. This means you have the slopes to yourselves, rarely have to queue for a lift and can enjoy pistes in great condition.
The quiet conditions on the mountain don't translate to quiet nights in the town. There are fewer families and more adult visitors, meaning it can be easier to get a table at a restaurant, and the bars are buzzing with plenty of live music and party nights to keep you entertained whilst you warm your hands on a glass of vin chaud.
Read on for a look at what we like to do in resort throughout January.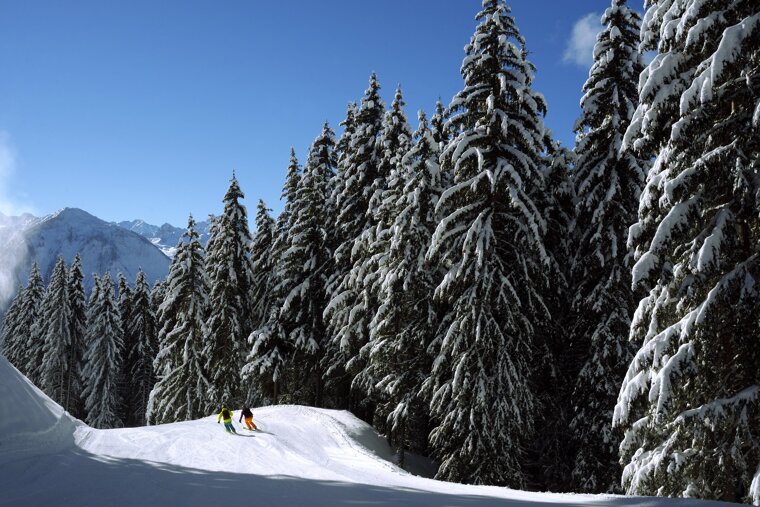 What are the weather and snow conditions like?
There is regular snowfall - on average 13 days - and subzero temperatures keep it nice and fresh. In January the average daytime temperatures generally fall between a high of -3°C and a low of -11ºC, getting around five hours of sunshine. Definitely pack those thermals!
It's almost always one of the snowiest months in resort, but the lower down areas such as Montchavin and Montalbert don't always benefit quite as much from the early storms. But up in the main areas of Plagne Centre, Bellecôte, Belle Plagne, Villages, Soleil and Aime there is by this time of year usually a deep and wide cover that will guarantee good riding for the rest of the season.
What's on in La Plagne in January?
Snowshoeing with dogs
Grab your snowshoes and join the sled dogs for an afternoon exploring on the snowy tracks and woodland paths around La Plagne. Depart is from the L'Écrin de Baloo.
La Gorzderette
Watch ice climbing demos by some of the world's best, and then give it a go yourself. There will be live music in the evening.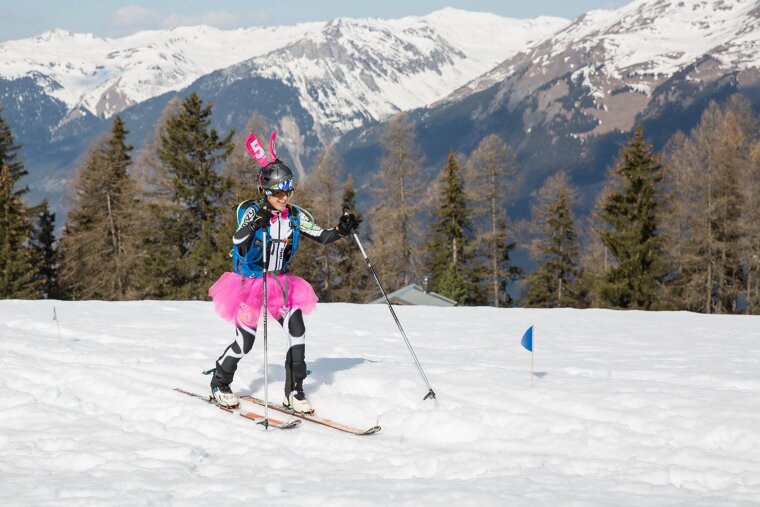 Skiing
With all those empty pistes, no lift queues and perfect conditions, we like to get out into the mountains on our skis and snowboards as much as possible.
If you visit the resort in January you can buy a lift pass and join one of the local ski schools' many ski or snowboard lessons taking place around the resort.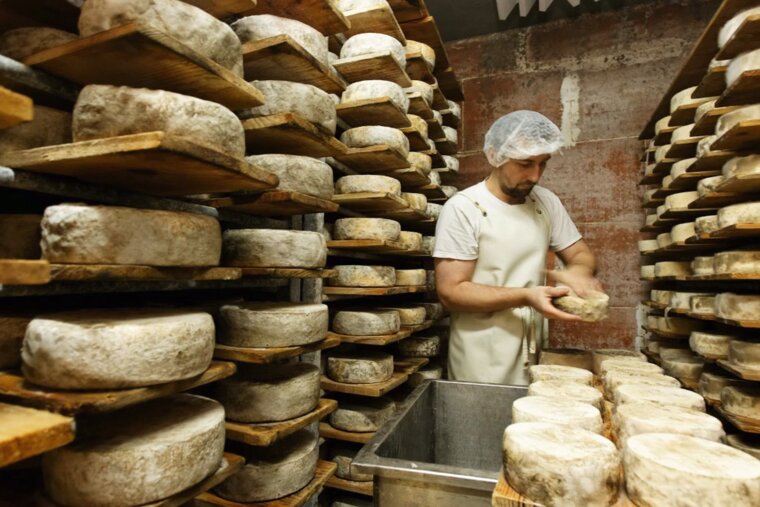 Things to do
Bobsleigh and Skeleton
La Plagne has previously hosted the Bobsleigh and Skeleton World Cup on its La Plagne bobsleigh track. This is the only course in France, built for the Albertville 1992 Olympics and is one of only a handful of officially recognised bobsleigh courses in the world featuring a stomach-churning 19 turns over a total length of 1.5km.
The track winds its way down a steep ravine a little below Plagne 1800 to the base at La Roche. If you're the type that prefers 'to do' rather than to just watch, remember La Plagne offers Bob Raft, Speed Luge and Bob racing experiences, so you can witness the thrill of riding the track first-hand. It's the closest us mere mortals are ever likely to get to doing these thoroughly exhilarating sports.
Alternative winter sports
It doesn't just have to be piste based adventures you take part in. Ski-touring and split-boarding have become extremely popular in recent years, and there's nothing that gets the heart pumping like gaining altitude under your own steam. When it's a 'white out' you'll find us changing tack entirely, pulling on some raquettes (snowshoes) and venturing forth into the wilderness on one of the many snowshoeing routes around the valley, all the while dreaming of tomorrow's bluebird powder day.
Test your slalom skills
Every year in the late season, La Plagne holds officially the longest slalom race in the world, the Super Slalom. In celebration of the event, the organisers have established a new slalom track on part of the official course, near Aime 2000 on the Golf piste. The track is open to all and includes race timing so you can test your skills just like in a real competition. Access is via the Becoin chair or Télémetro if you're coming from the Plagne Centre side or the Roche/Envers chairs if you're coming from the Montalbert side.
Buffalo Park
La Plagne has installed another funslope to compliment the existing one at Arpette above Bellecôte. The new Buffalo Park starts near the Verdons Nord chair and runs below the Colorado chair back into Plagne Centre. Access is free and the track is open daily – great fun for all, young or old.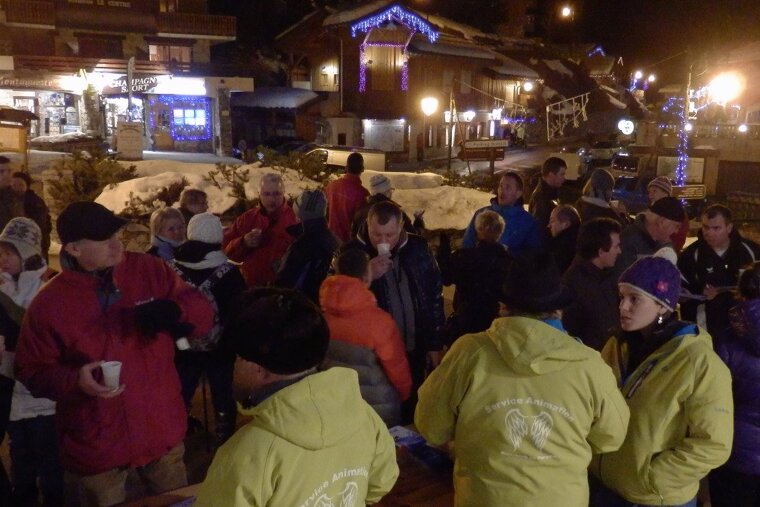 Bars and clubs
At this time of the season we are looking forward to some live music sessions, whether from local bands or even one of the open mike nights and jam sessions that the local bars often hold. So, whether you fancy yourself an Adele, Bob Dylan or a Satriani, there's definitely somewhere you can 'entertain' the crowds.
Of course, that's if we've made it home from one of the many après-ski events taking place every evening across town.
Après-ski at La Folie Douce in Les Arcs
Strictly speaking not really La Plagne, but there is a Folie Douce in Les Arcs. Famed for its lively and inventive cabaret, the Folie Douce is an après experience like no other. Although the party tends to get properly started later in the day, the bar is still well worth a visit - even if you'll have to start thinking of heading back before the lifts close. The new Folie Douce Les Arcs is located near the Villards gondola just above Arc 1800.
More inspiration...
As mentioned above, January is one of the best months to come to La Plagne, both in terms of prices and also the fact the resort will be very quiet for the next two to three weeks. If you can make it, it would be great to see you out here! Check out our events calendar for more ideas.