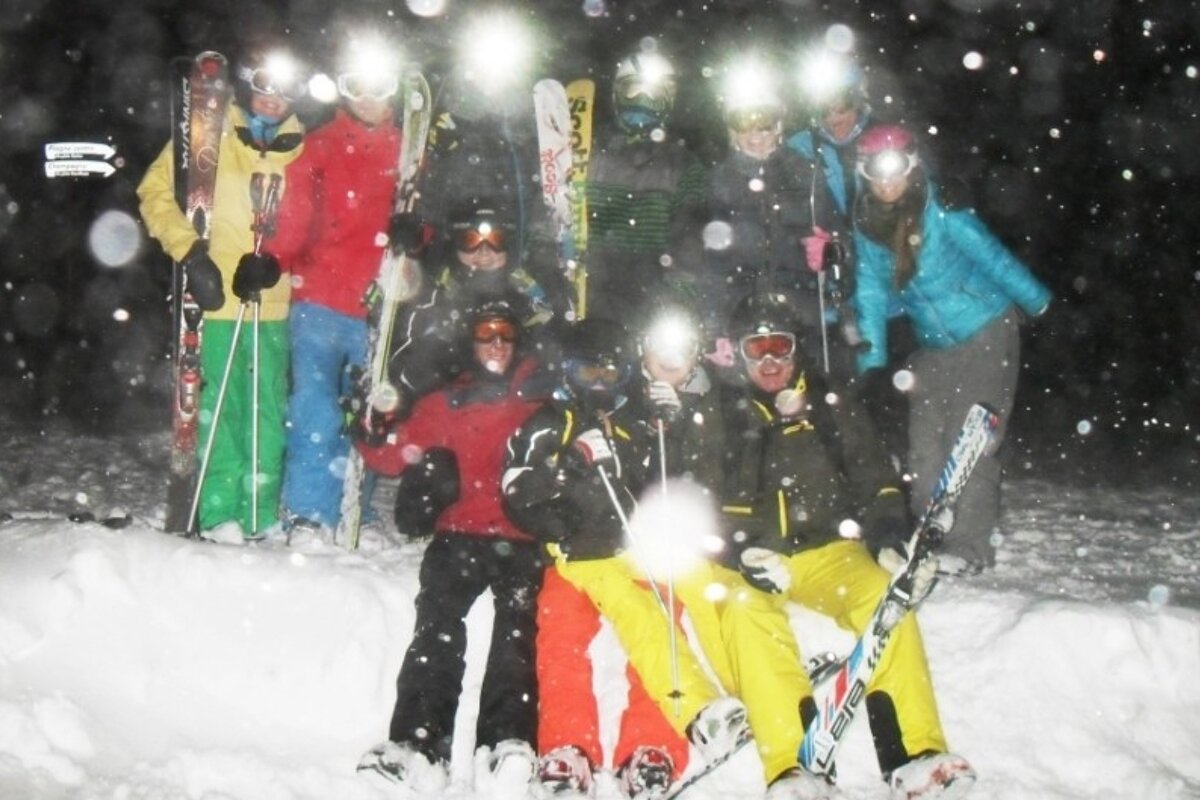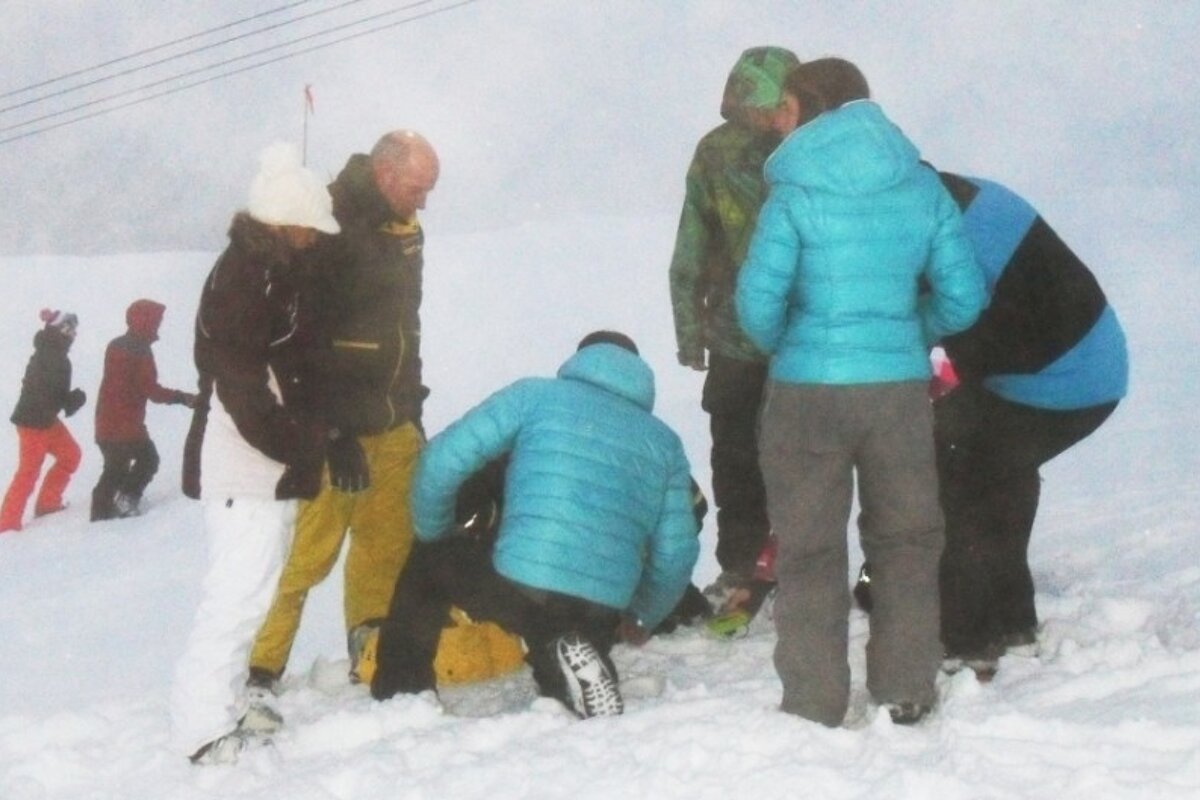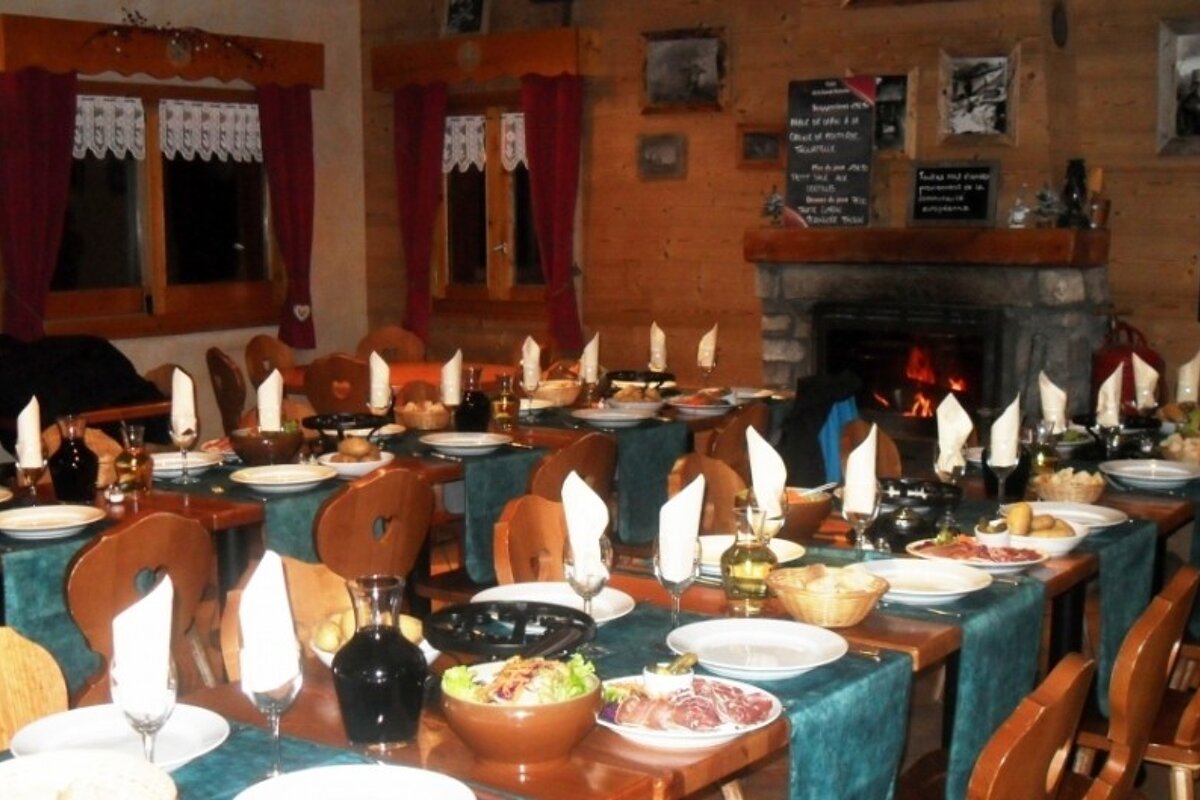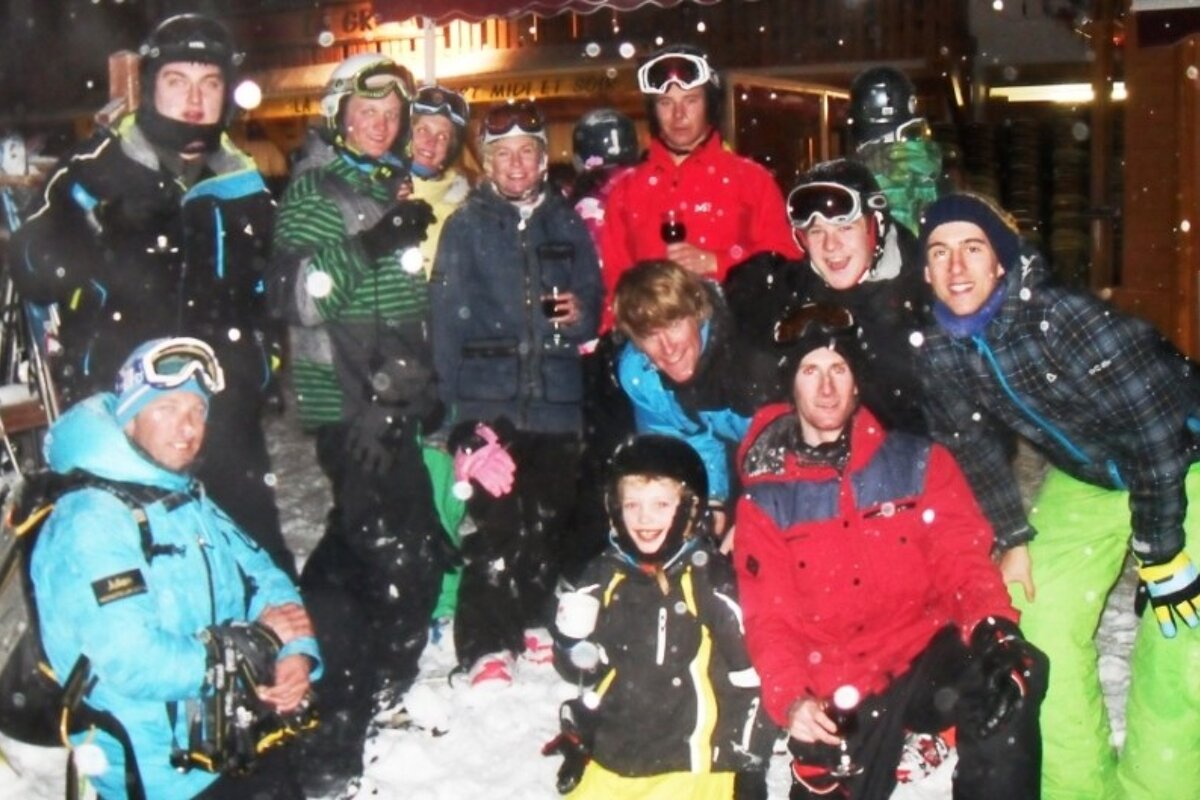 La Plagne Apres Ski Report: 16th January 2013
Skiing Into the Darkness
Not content with only skiing in the daylight I decided this week to give night skiing a go and booked with a group of friends onto Oxygene Ski and Snowboard School's Moonlight Ski Experience. You get last lifts up the Grande Rochette, have dinner and an avalanche awareness talk at the top, and then ski back down Mira under the night sky.
We met at the lift at 16:30 where we were checked in by Oxygene and then headed up to the top to congregate in the Chalet de la Grande Rochette restaurant which was closed to the public and staying open once the lifts shut just for us. Once everyone had arrived we were sent outside into the snow to learn about avalanches and be trained in the art of using transceivers to find someone buried in the snow. It was fun to try it out but the main thing I took away from the lesson is that finding someone in an avalanche - even with the right equipment - is difficult and time consuming and I need far more training before I go getting my steep and deep on.
Back inside for a glass of bubbly spiked with Crème de Cassis and some canapés. We warmed up by the fire and chatted until dinner which was a proper Savoyade fondue feast, with all the sides and plenty of wine, desert, coffee and Genepi shots to follow. We were encouraged to drink our fill but reminded that we did still have some skiing to do and it would be preferable if we could all still stand up.
Darkness had well and truly fallen by the time we had finished and we began gearing up for the descent. We stepped outside and it was dark, really dark. I had been downcast at the idea of going on a moonlight ski when there was quite clearly no moon, the clouds hadn't parted all day and it had been snowing steadily for hours, I thought we had made a mistake going that day and should have waited for a clear night. However, once we got going I soon realised my mistake.
The piste bashers had been along and groomed the run and then the fresh snow had fallen covering the piste with a good 6cm of fresh, making for a completely smooth powder run. It was dark and it was silent. The silence was stunning and we floated down the first two sections of Mira coming to a stop on the crest of the flatter section. It had stopped snowing and the sky – still full of clouds, was bathed in an orange light from the surrounding La Plagne villages. We were told to turn off our head torches and could just make out each others colourless outlines as we continued the run making big swooping powder turns and cutting across anything as yet untouched, leaving our marks on the mountain.
I don't think I can count how many times I have ridden down Mira in a multitude of different snow and weather conditions, but this was unlike anything I have done before. The darkness was disorientating and the silence and powder made for a stunning run, stopping often with the instructors for a head count made the run seem far longer than usual. When we were almost at the bottom the instructor cut off to the right and educated us as to a new way to end the run. This involved shooting up to the crest of a rocky ledge and making our way back down a chute too narrow to make any turns. I failed spectacularly and got schooled by a 9 year old, but made it to the bottom which a smile on my face whereupon we congregated at La Grolle for a Vin Chaud and a lot of excitable chatter.
There was not a one among us who hadn't been affected by the magnificence of the silence and darkness and I held my hands up and apologised for thinking there was no point if the sky wasn't clear. If you get the opportunity I absolutely recommend this event, whatever the weather. Night time on the mountain is a very special experience indeed.