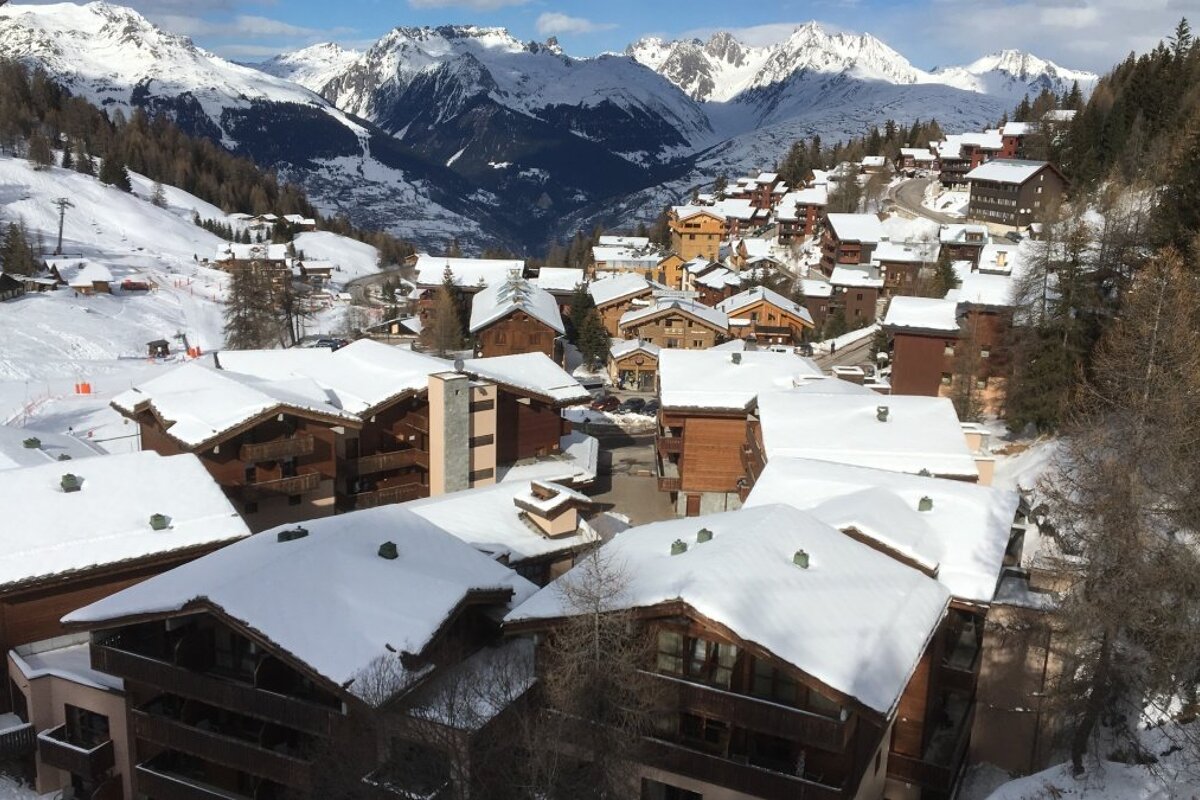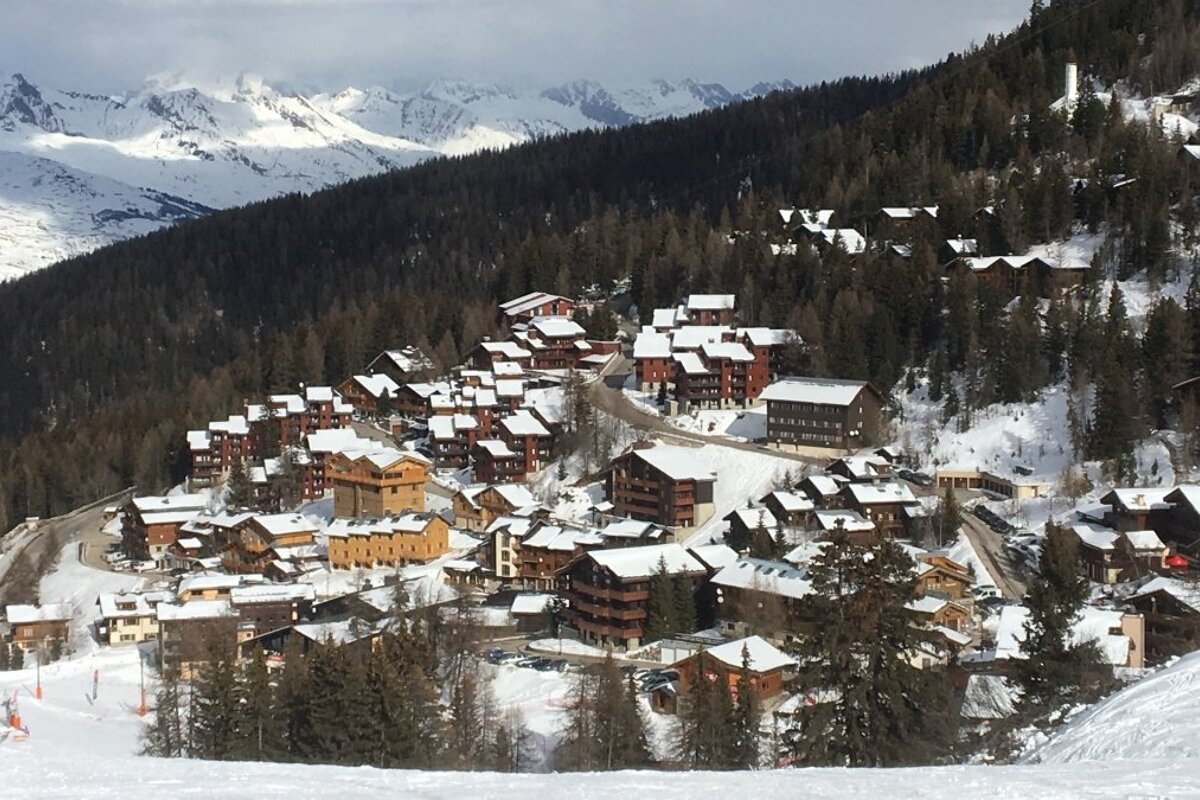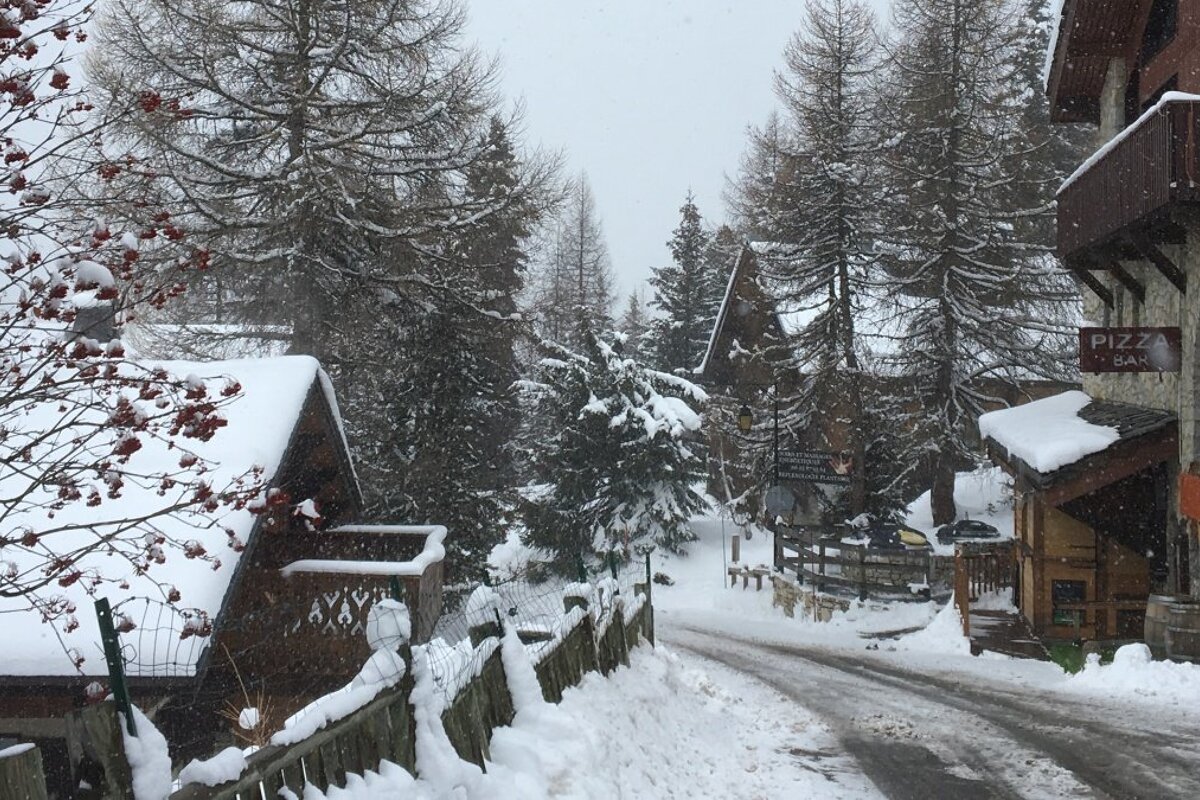 Plagne 1800
A pretty little self-contained village with good nightlife & affordable accommodation
Plagne 1800 is one of the prettiest villages of La Plagne affording the onlooker a traditional vista of wooden snow-topped chalets clustered about a few steep turns of la Plagne's hairpin road.
Family-friendly 1800 offers a small beginner ski area where lessons take place, whilst the Mélèzes and 1800 chairlifts connect the village with the rest of the resort via Plagne Centre and Aime 2000 respectively. The runs back into the village from the surrounding area are a mixture of reds and blues offering wide highway pistes and narrower winding ones, these runs can become busy and somewhat messy in peak season as they are high traffic areas, but with care and a little off-piste can provide access to, or close to, most accommodation.
There is a range of accommodation available in 1800 from private chalets and apartments to full-service hotels. 1800 offers a little bit of everything and anything else you fancy is never far away.
Dining in La Plagne - 1800
For food head to La Cantine, a fun and friendly pizzeria and takeaway. The larger Le Loup Blanc is warm and hospitable providing a great lunch stop for crepes and vin chaud on the terrace or a full menu of steak, pizzas and Savoyard specials.
Nightlife in La Plagne - 1800
Atmospheric La Mine, hung with old mining equipment and paraphernalia is the undisputed centre of 1800's nightlife, providing a warm welcome to locals, tourists and seasonaires alike. The staff are friendly, the beer is good, the live music is loud and there's always something going on, you might find them hosting a quarter pipe and rail jam out on their front deck! For more nightlife, you'd have to head out to the other villages, easy to do as the shuttle buses run until after midnight and the good news is if you miss the last one from Plagne Centre at least it's a downhill walk (or sledge) home.
Chalets in La Plagne - 1800
Several chalet companies have set up camp in 1800 offering something for every style and budget. Traditional chalets, catered accommodation complete with chalet hosts and the added option of childcare.
Directions
Situated just downhill from Plagne Centre, 1800 is easily accessible via the free shuttle bus network, which connects it with Plagne Centre and Plagne Bellecote. 1800, is a self-contained village, which has several ski service and ski hire outlets as well as restaurants, bars and shops for clothing, souvenirs and groceries.
Location
La Plagne - 1800, La Plagne